Country music's 13 hottest women are so much more than just pretty faces with hit songs and major accomplishments to their credit.
Photo by Eric Henderson Photography
1. Carrie Underwood
Is there anything that Carrie Underwood cannot do?  She has risen to country music stardom after a successful run on the pop show American Idol.  She has won awards for her vocal and songwriting skills from Billboard, CMT, and the Country Music Association among many others.  As a new mom to her beautiful baby boy, Isaiah Michael Fisher, this flawless beauty is keeping it real.  She recently tweeted that she had no time to fix her hair.  She relied on a blue headband to save the day, followed by #Keepitsimple and @caliabycarrie.  So while she may not have time to do her hair these days, she can still do double duty and promote her CALIA by Carrie line of fitness and lifestyle apparel while looking absolutely amazing.

Photo by Disney | ABC Television Group
2. Miranda Lambert
After what she describes as a steady junk food diet in her twenties, Miranda Lambert wanted to start her thirties by turning over a new leaf.  Using good old-fashioned portion control and exercise, this beauty dropped 45 pounds and has never looked better.  Lambert is infuriated by rumors that she is anorexic or has lost the weight via bariatric surgery.   Lambert maintains that her weight loss can be attributed to enjoying her favorite foods, but in smaller portions, and an exercise routine that includes cardio activities and a fat-burning circuit routine.  Cheetos may still be her favorite food, but you'd never know from her recent pictures.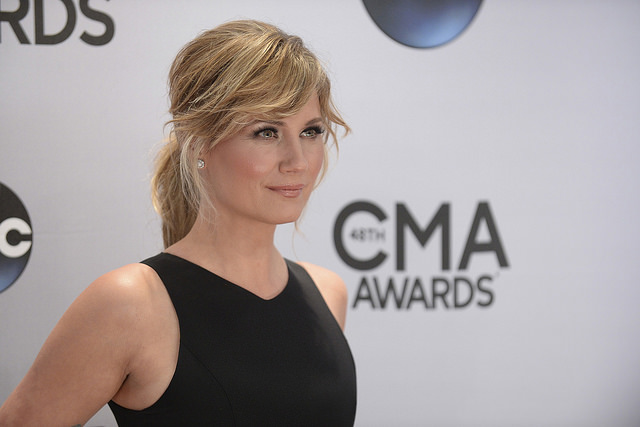 Photo by Disney | ABC Television Group
3. Sugarland's Jennifer Nettles
Jennifer Nettles along with her handsome partner Kristian Bush make up the country music duo Sugarland.  While Sugarland is on hiatus, you can find Nettles challenging herself with solo projects.  Not content with resting on her laurels with Sugarland's four top twenty albums, she released a solo album That Girl which went to number five on the Billboard 200.   These days you'll find her channeling her inner diva as Roxie Hart in the Broadway production of Chicago at the Ambassador Theater in New York City. Nettles' short-term engagement as Hart is garnering rave reviews.  Though she won't be there for long Nettles said she is "honored and proud" to be a part of Broadway and she is in good company with previous Roxie Hart stand-ins like Marilu Henner, Ashlee Simpson, and Kara DioGuardi.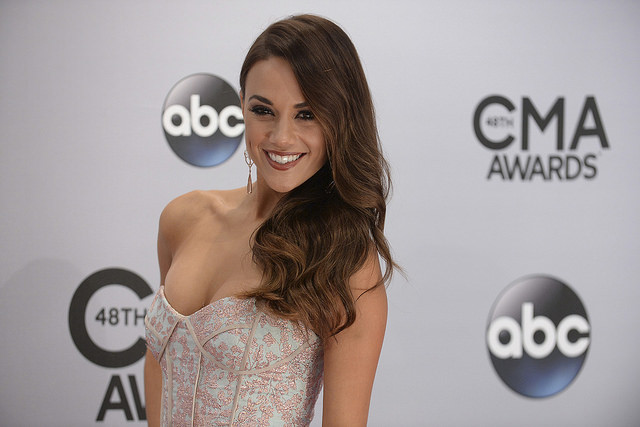 Photo by Disney | ABC Television Group
4. Jana Kramer
Jana Kramer got her showbiz start on One Tree Hill as Alex Dupre.  She moved on from the small screen to music in 2011 with her hit, Why Ya Wanna?  Kramer's recent hit I Got the Boy is about a woman reminiscing about her first love. Maybe it is about Jana herself?  If so, she won't be daydreaming about past loves much longer.  On her 31st birthday her boyfriend, former Washington Redskins tight end Michael Caussin, got down on one knee and asked her to spend the rest of her life by his side in front of a small group of family and friends.  "It was a beautiful surprise," recalled Kramer.   Kramer will make a stunning bride, all dressed in white.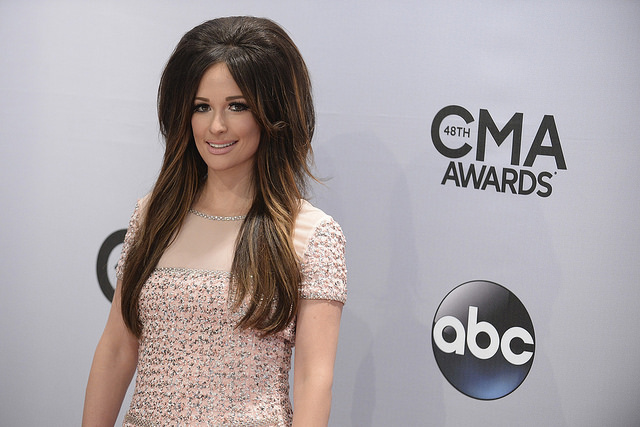 Photo by Disney | ABC Television Group
5. Kacey Musgraves
The beautiful Kacey Musgraves is the very picture of feminine determination.  She self-released three albums before getting an opportunity to participate in the USA Network's country music reality show Nashville Star.  Musgraves placed seventh on the show and has continued to climb to the top ever since.  Musgraves' fourth studio album Same Trailer, Different Park received four Grammy awards, including Best New Artist, Best Country Album, and two nominations for Best Country Song.  Inspired by a note a friend left her, her latest song is "Follow Your Arrow." Encouraging acceptance for all no matter their sexual orientation, the song is nominated for Song of the Year at the 50th Annual ACM Awards.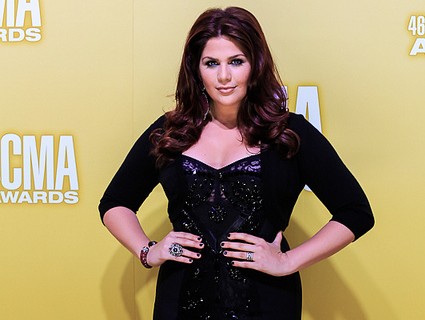 Photo by Eric Henderson Photography
6. Hillary Scott
You could say that country music is in Hillary Scott's blood.  She is the Nashville-born daughter of country music star Linda Davis and musician and entrepreneur Lane Scott.  She decided to pursue music as a career after joining her mom on stage at a Christmas show.  From there, she has reached superstardom as part of the trio Lady Antebellum with co-singer Charles Kelley and backup singer Dave Haywood.  Scott is friends with Carrie Underwood and the country music pair have a few things in common. Although Scott didn't become an American Idol contestant, she did audition for the pop show prior to her days in Lady Antebellum.  Just like Underwood, Scott is a new mom as well.  She and husband Chris Tyrell welcomed baby girl Eisele in 2013.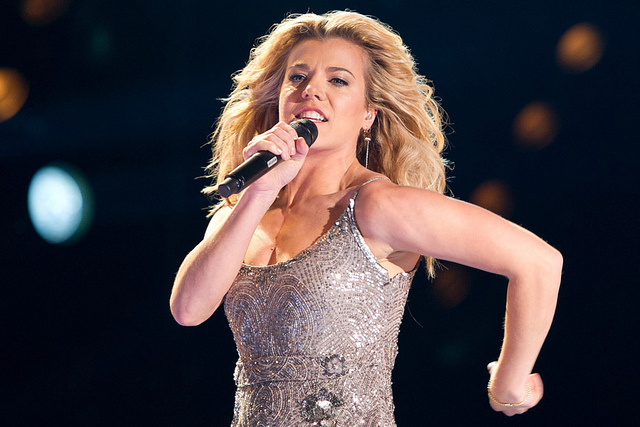 Photo by ConcertTour
7. Kimberly Perry of The Band Perry
Kimberly Perry who is one-third of The Band Perry along with younger brothers Neil and Reid looked stunning as she walked down the aisle in 2014.  Perry married Texas Rangers pitcher J.P. Arencibia in Greeneville, Tennessee.  Wearing a gorgeous Reem Acra gown, we believe that the "Better Dig Two" singer was sincere in her "I do's."  As for her future as a wedded woman in country music, everything looks bright.  The band's sophomore album Pioneer has produced for chart-topping singles with the recent release "Chainsaw" reaching Billboard's Top 100 shortly after its release.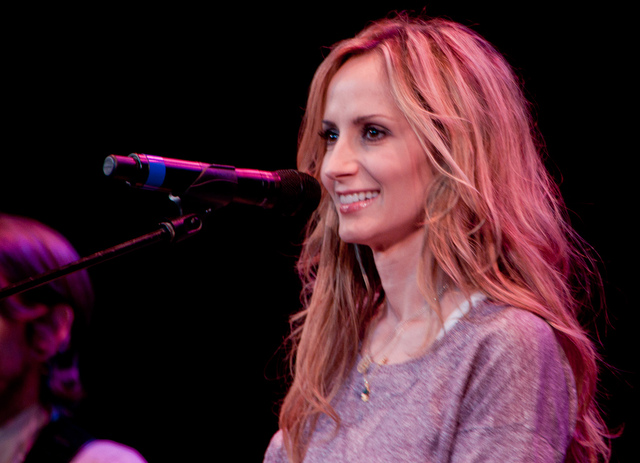 Photo by hmrambling
8. Chely Wright
Chely Wright has been around country music for the past twenty years.  She was named the Academy of Country Music's Top New Female Vocalist in 1995.  Her first hit "Shut Up and Drive," was quickly followed by her second hit "Single White Female."  Wright's career took off while she struggled personally.  Wright's first same-sex relationship occurred as a teenager and from that point forwarded she struggled with her sexuality, keeping it a secret from family, friends, and fans. After an ill-fated relationship with fellow country star Brad Paisley, Wright came out to her family and the public in an effort to be true to herself.  Today, concerned about bullying and intolerance, Wright is an advocate for the LGBT community.  She married fellow LGBT activist Lauren Blitzer in 2011.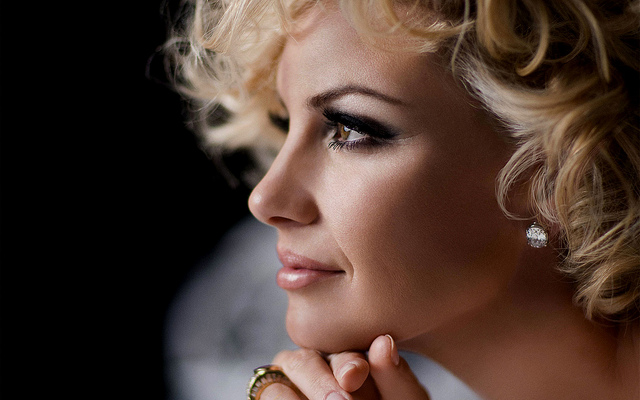 Photo by mikelcain
9. Faith Hill
In an age where celebrity marriages rarely last, Faith Hill may be as well known for her long-lasting marriage to fellow country superstar as she is for own recording career.   The two met briefly in Nashville two decades ago, went on tour together that summer, and felt an instant chemistry that lasts to this day.  Their recent hit song Meanwhile Back at Mama's was a natural choice for the duo who each have their own extremely successful, separate careers.  Faith is a shrewd business woman with several endorsement deals and her own line of perfume to round out her impressive resume. Over the years, Faith shines with a classic beauty, looking just as stunning on the red carpet at the Country Music Awards as she does on her latest magazine cover.

Photo by BeFrank
10. Cassadee Pope
Cassadee Pope has come a long way from her beginnings in a pop punk band called Hey Monday, solo tours, and guest appearances in music videos and television shows.  Her big break came when she landed a spot on Blake Shelton's team on season three of The Voice after all the judges turned their chairs during the blind auditions and ultimately winning the competition.  During the competition, her version of Shelton's "Over You" knocked South Korean pop sensation Psy's "Gangam Style" from the number one position on the music charts.  Pope's new single, "Let it Go," (no it has nothing to do with the movie Frozen) is set to release this month and has recently toured with the likes of Dierks Bentley and Tim McGraw.

Photo by Lunchbox LP
11. Gloriana's Rachel Reinert
The wildly successful band Gloriana is headed by Rachel Reinert's silky vocals along with those of brothers Tom and Mike Gossin.  Their first hit song, "(Kissed You) Good Night," was the #5 most played single on country radio in 2012.  Music has always been in Reinert's life from the time she enrolled in a performing arts school in 7th grade to landing a Nashville publishing deal at the age of 15.  Joining with Gloriana has proved to be a winning combination for Rachel and the Gossin's.  Their recent single "Trouble" has made the top 50 on the country charts.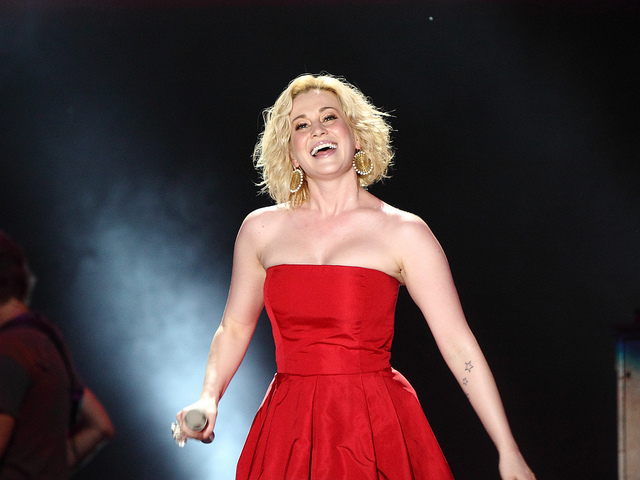 Photo by tncountryfan
12. Kellie Pickler
Kellie Pickler is still going strong after her sixth-place finish in the fifth season of the vocal competition American Idol.  Pickler has released five hit country music albums and even appeared on Dancing with the Stars since her Idol days.  Pickler, inspired by fellow star Carrie Underwood, became interested in vegetarianism.  After researching animal cruelty, Pickler made significant changes to her diet eliminating meat and animal products from her diet.  Pickler is also a known philanthropist supporting her favorite charities like St. Jude's Research Hospital and appearing on Extreme Makeover: Home Edition, performing a free concert and jumping in to help with construction. She also appeared on Are You Smarter Than a Fifth-Grader? playing to earn money for the American Red Cross and the AARP's Grandparenting program.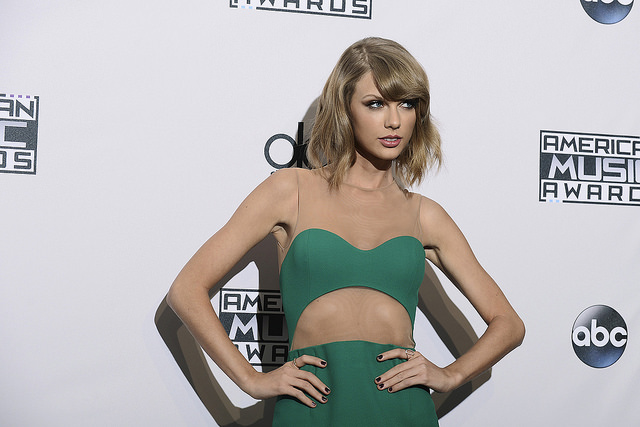 Photo by Disney | ABC Television Group
13. Taylor Swift
Sometime's Taylor Swift's name appears in the most unexpected places, but it shouldn't be a surprise to see it on the list of 13 Hottest Female Country Singers. Her music is popular across all genres and her name is known by rappers and presidents alike.  The blonde bombshell has been in the public eye since her debut at the young age of 16.  Swift takes all of her popularity in stride.  She handled an awkward situation with grace beyond her years when Kanye West interrupted her Grammy acceptance speech.  Most recently, the tabloids reported that the leggy singer had insured her legs to the tune of 40 million dollars.  Swift's response?  She posted a snapshot on Instagram, blaming her cat Meredith for the injury, and charging the feline $40K.  You go girl.