14 Hottest Stars With Photo Leak Scandals
14 photo leaks of people you think you know.
On August 31st, 2014, some of the worst case scenarios of internet entitlement collided with well known humans. Known as The Fappening ("fap" being slang for masturbation), almost five hundred private photos were stolen through a security breach through Apple's iCloud. So with war, ISIS conflict, and racially motivated assaults in the United States reaching global news, hackers targeted celebrated people over a lengthy period of time as if their jobs effected how we're taxed on goods or if their decisions had a significant effect how our country is operated. Whether posing as a weak argument regarding their occupations being the source of the stalking ("don't become a celebrated person") or shaming the subjects for doing whatever they'd like with their personal life, it started as a thread on a website, it apparently spoke for a website, then became it a national news topic for weeks to come. Here's a look at some of the people involved that you do not know personally.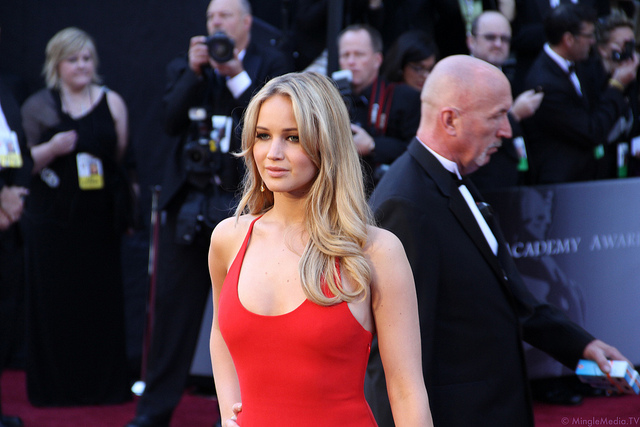 1.) Jennifer Lawrence
Jennifer Lawrence is an Academy Award winning actress that will be known as a great role model to many across the globe. She's helped carry a gigantic film franchise with her talent, proving in box office numbers that more people love to see women kick ass than all of their favorite action stars from the 80's in a series of features. Given her young age, this is only the beginning of her great career.
Thankfully, she won't be remembered as the center of The Fappening, a person targeted by an anonymous group taking advantage of a security breach in iCloud. It probably wouldn't have happened if it was one of the hacker's sisters, daughter, mother, or wife, because they would have questioned their motives regarding photos with no intent of surfacing to the public. It raised the topic of sex crimes, so anyone familiar with criminal psychology understands that she almost apologized (like many) for her stolen photos… giving you the context of how severe the situation was. The silver lining to the story is that she didn't apologize and the information was handed to the FBI.