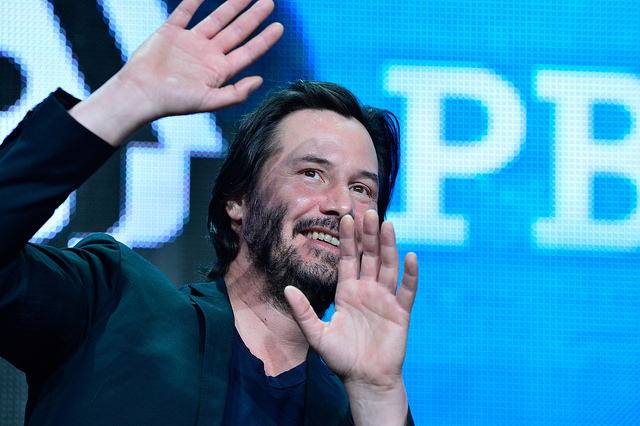 Photo by PBS PressRoom
Everyone's afraid of something. One of the most popular kids shows in the '90s was on Nickolodeon. It was titled "Are You Afraid of the Dark?" and several adult stars graced us with their presence in episodes that varied from supernatural ghosts to evil clowns. The show was a hit because it focused on a fear of the unknown.
You would be surprised at some of the common and uncommon fears of celebrities around the world. One of the most common fears for kids and adults is still scotophobia or fear of the dark. Some stars also just have a fear of the unknown or monsters under the bed called tetrophobia.
There are a few different celebrities who almost need to carry a flashlight with them everywhere they go. While it may not be that bad, the reasons that these stars have for being afraid of the dark make you realize how normal they really are.
1. Keanu Reeves
Keanu Reeves has been in more than a few movies that give you the creeps. The Devil's Advocate and Constantine come to mind. However, Reeves is actually another celebrity who is afraid of the dark. In an interview, Reeves admitted that he was scared of the dark, but in "a really philosophical way." It's hard to imagine that Reeves would have such a common fear, but his personal life hasn't been quite the greatest. That must be one of the reasons he keeps it simple.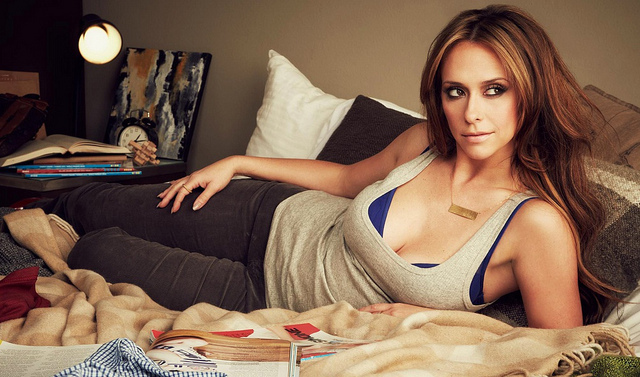 Photo by Nahrowi9
2. Jennifer Love Hewitt
Disneyland asked some of the biggest stars in Hollywood about their fears when they opened the "Monsters, Inc. Mike and Sulley to the Rescue" ride. Even though she started her career by starring in the horror film I Know What You Did Last Summer and continued to star in a TV series called the "Ghost Whisperer," Jennifer Love Hewitt answered the call by saying that she has a few different fears.
For one, she is afraid of the dark and likes to have a light on when she goes to sleep. In addition, she also has a fear of monsters under the bed. To be fair, Hewitt also has a ton of other fears including sharks, elevators, closet spaces, getting sick and chicken bones–or anything where her teeth might touch bones.
Photo by annach157
3. Megan Fox
Occasional scream queen and Hollywood babe Megan Fox has more than a few fears on her list, and being afraid of the dark is just one of them. However, it isn't just that she likes to have a night light. Fox admitted that she actually freaks out if there isn't a light on after the sun sets. The actress talked to Jimmy Fallon about her fear on "The Tonight Show." She said, "I've been afraid of the dark all my life. I leave the lights on all the time and if the light is off, I have to run across the room to get to the switch. I can't walk through a dark room. I'm afraid of what I can't see."
Fox also has another fear that is a bit more bizarre. She is deathly afraid of dry paper and keeps a cup of water by her bed when she's reading to overcome it. "I don't like dry paper. Scripts, newspapers or anything that's not laminated. I have to keep licking my fingers," she said of her strange paper fear. It must be difficult for the actress to read anything let alone a movie script with that type of fear.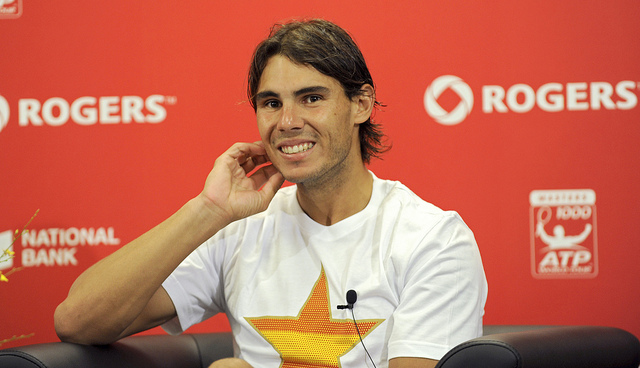 Photo by Tennis Canada
4. Rafael Nadal
Rafael Nadal may be one of the most feared competitors in men's tennis. He delivers blow after blow with incredible tenacity, but despite his athletic strengths, he has a number of phobias. One of his biggest fears is achluophobia or a fear of darkness. Nadal is unable to sleep without the lights on, and when he is home alone, he prefers to fall asleep on the couch with the TV coaxing him to sleep. In his autobiography, Nadal talked about a time when the power went out in his apartment, and he immediately called his mom, terrified. She had to tell him where the flashlights were located.
How did she know that? Nadal's mother lives in the same apartment building with the rest of his family in his hometown of Mallorca, Spain. Some of his other fears include a fear of thunder, fear of dogs, fear of the ocean, fear of spiders, fear of helicopters, fear of bicycles and motorcycles and refuses to wear socks that would go above 15CM on his leg.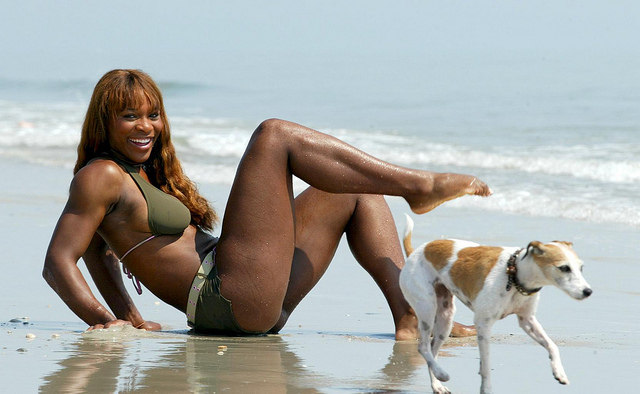 Photo by Niiiice1
5. Serena Williams
Another tennis champ also suffers from a fear of the unknown or fear of the dark. Serena Williams is well known for striking fear in her opponents with her game face on the court. In the same survey given to Jennifer Love Hewitt by Disneyland, Serena Williams revealed that she is also still afraid of monsters under the bed and frequently finds herself checking or keeping the lights on when her fears are uncontrollable. She joins 56 percent of American adults who also admit that they have a fear of monsters according to the same study by Disneyland.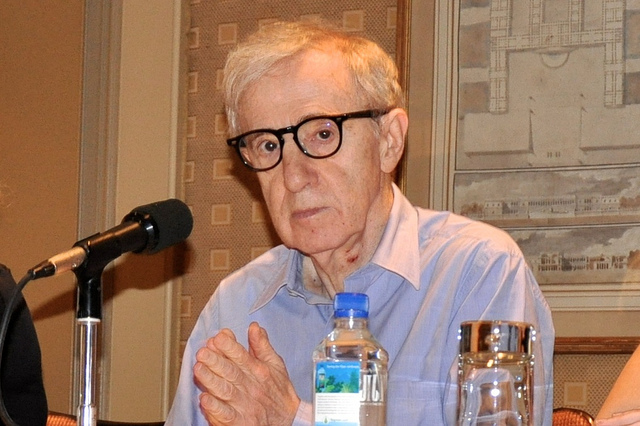 Photo by rasdourian
6. Woody Allen
The famous and eccentric film director Woody Allen has a few different fears. Well, actually, Woody is afraid of everything. In fact, you could play a drinking game just guessing the different phobias that Allen might have, and one of those fears just happens to be a fear of the dark. His list of fears includes elevators, tunnels, showers, insects, bright colors, heights, spiders and peanut butter sticking to the roof of his mouth.
Allen may also suffer from something called panophobia or a fear of everything. In previous interviews and comments from those close to him, Allen has a fear of children, sunshine, small rooms, cancer, dogs and other illnesses. In one interview while he was shooting in London, he said, "It's true I had a lot of anxiety. I was afraid of the dark and suspicious of the light."