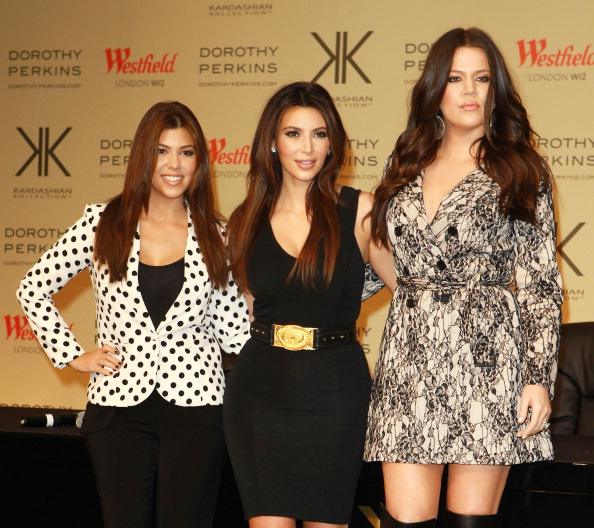 Some of the nastiest Hollywood break ups happened because of sexy pole dancers. The last star whose marriage is destroyed because of a sexy stripper is one of the famous Kardashian sisters, Chloe.
1. ) Lamar Odom Cheated Chloe Kardashian With A Stripper
Will Lamar's and Chloe's marriage fall apart because of Lamar's cheeting with a stripper? In the "Star" magazine, a few months ago, Jennifer Richardson, a stripper, said she first started having fun with Lamar when they met at the Stadium nightclub in Washington DC, in January 2012. She said that she became his "casual" girl, and also said that once they had a threesome with another woman. For another magazine, she stated that Lamar just loved feet and shoes and that he was a sensitive and considerate lover. Her lawyer later revealed that she slept with Lamar the night before he got married.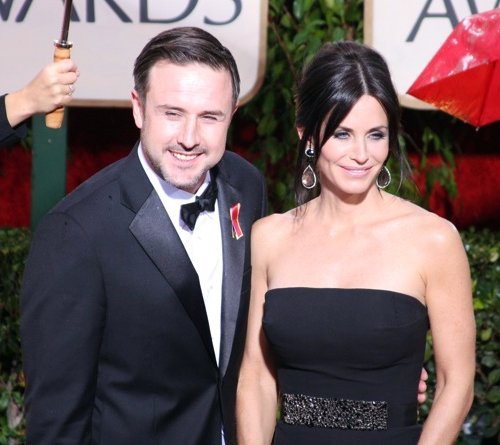 Photo by Capital M
2. ) David Arquette's Mad Partying
In June 2013, website radaronline.com exclusively announced that actor David Arquette, Courteney's Cox husband, had crazy fun at the party at "Popkins Tavern" in Richmond, Virginia, and a local producer said that David smelled like alcohol, stumbling tongue and pushing the strippers to dance for a guy who was celebrating his 21st birthday.
He later went to another club and spent some time with a group of girls asking him "Are you David Arquette?" (he was enjoying the attention).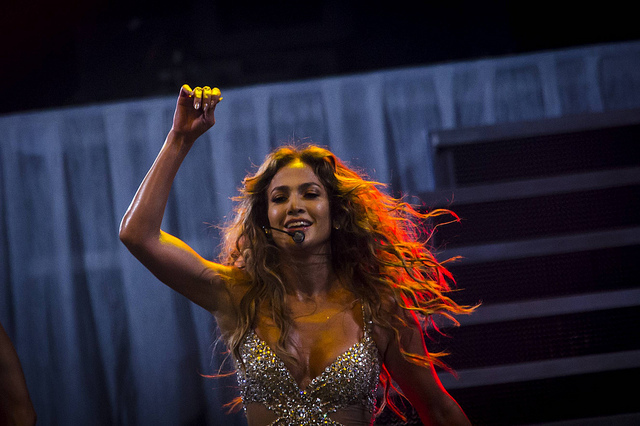 Photo by francesco prandoni
3 ) Blame Strippergate for the break up of Jennifer Lopez and Ben Affleck
When Jennifer and Ben announced wedding in 2003., stripper Tammy Morris said she was secretly seeing the famous actor. She said that Ben came to the "Brandi's" nightclub in Vancouver and hugged and kissed her in a booth with four of her colleagues . Later on, Ben's friend, Christian Slater, who was also there, invited strippers to his house, where Ben continued to have fun.
– I will never forget that night, and I'm sure he would like to forget it – Tammy said, and added that the actor left a big tip for the dancers. When Jennifer found out about this, she immediately broke up with Ben.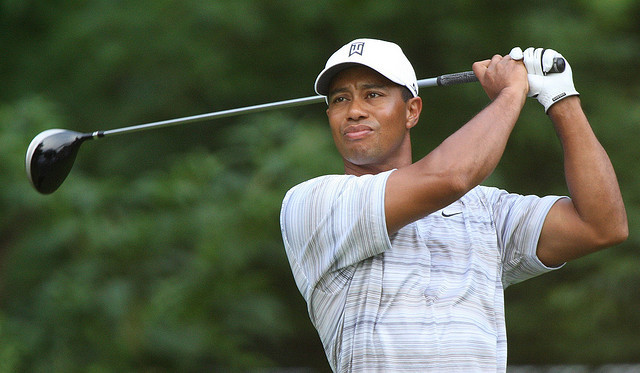 Photo by Keith Allison
4. ) The Secret Past Of Tiger's Mistress
Jamie Jungers had several interviews in which she spoke about her passionate affair with the married Tiger Woods – but she forgot to say that her profession is striptease! Website radaronline.com published the news in 2009., when Rick Belcastro recognized her on TV when she was a guest in a show.
Jamie said she had "wild" and "freaky" sex with the famous golfer, and even made love to him the night his father died.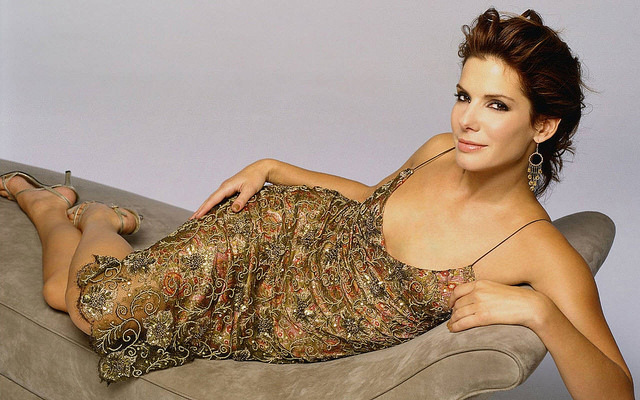 Photo by FromFranceDavid
5. ) Sandra Bullock Divorced Because Of Pole Dancers
Three years ago, several women stated that they had an affair with Jesse James Sandra Bullock's husband.
Tattooed exotic dancer Michelle McGee revealed that she had sex with James on the couch in his office, behind Sandra's back.
The actress immediately filed for divorce.

Photo by ario_
6. ) Joker Relaxed
Before the tragic death of Heath Ledger in 2008., "The New York Post" wrote about the actor who was going to get the role of the Joker in the Batman movie and his visit to the New York strip bar "Scores". The girls said that the he had "a funky hat" and dark glasses to hide his identity, or perhaps he was preparing for the role in the "Dark Knight"?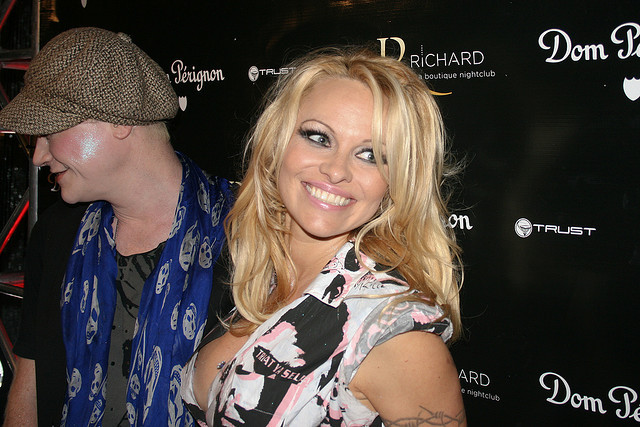 Photo by Urban Mixer
7. ) "Baywatch" Star Likes To Voyeur
Dancers who worked at the "Scores" club in New York reported that Pamela Anderson was a regular guest whenever she came to the city and that she was their biggest fan.
In 2006. Pamela invited a few girls to her hotel room for the "after party".
Also, it is known that she herself was denuding her lavish bust whenever the atmosphere in the club became hot.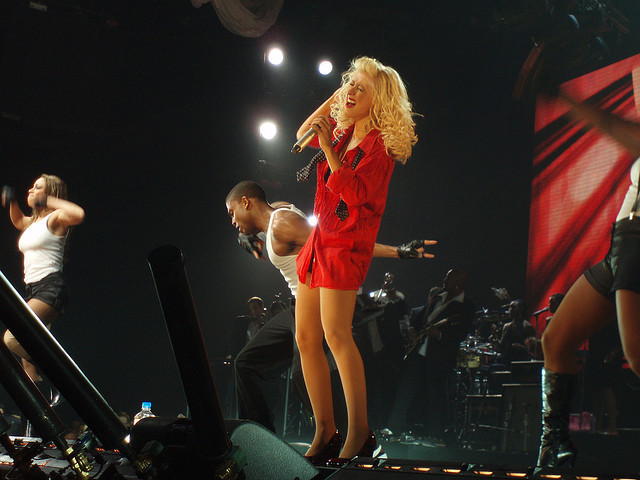 Photo by nottonightpls
8. ) The Singer Pays Strippers?
According to the "New York Post", Christina Aguilera spent some wonderful evenings in "Scores" .
The famous pop star once paid for the club to remain open for two hours longer then usual.
In addition, she left a tip of $500 per hour for a group of 12 strippers who performed the show for her husband Jordan Bratman.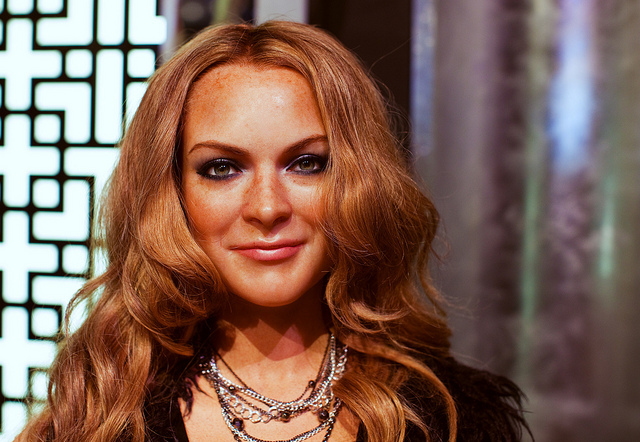 Photo by franklin_donahoe
9. ) Kate Moss And Lindsey Lohan Partying Together
New York magazines reported that the supermodel Kate Moss went out with actress Lindsay Lohan to "Scores" where they performed an unforgettable erotic dance for pleasantly surprised male visitors in the club.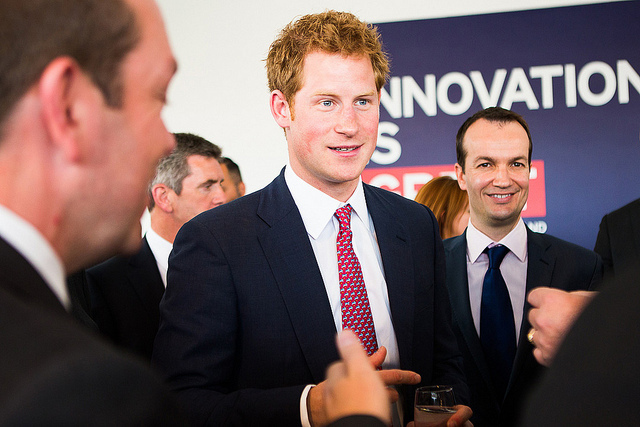 Photo by The Prime Minister's Office
10. ) Prince Harry Showed Royal Jewels To A Pole Dancer
In 2012, the world was shocked when Carrie Reichert, a stripper, said to the "People" magazine that she joined Prince Harry in his hotel room in Las Vegas, where they played strip billiards.
Carrie remembers the 20–minute long kissing in his bedroom. According to her, the Prince pressed his naked body against the window and shouted: "Las Vegas, look at me, these are the royal jewels!". The stripper said that he was a real gentleman, but totally exhausted.