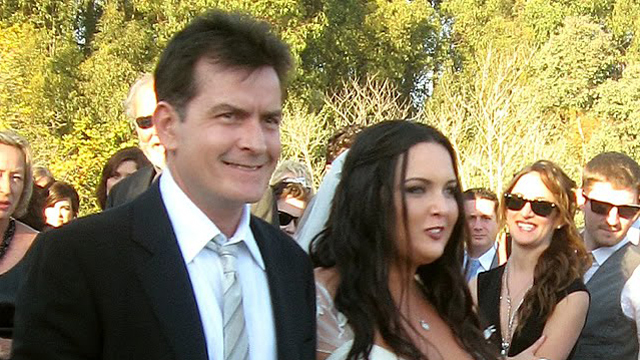 Photo by Flickr
1. Paula Profit
Also known as Paula Speert, Paula was Charlie's high school sweetheart. They ended up ending their relationship in 1984. She is the mother to his first child, Cassandra Jade, when they both were 19 years old. In 2013, their daughter gave birth to Charlie's first grandchild, Luna. Paula had an assault case against her after she struck business partner Paige Apar in the face with a wine glass. The case was ultimately dismissed.
Today, Charlie and Paula seem to be on good terms. He ended up tweeting that he thought Cassandra's mother was "an angel".

Photo by kedamang
2. Kelly Preston
Kelly and Charlie were engaged in January 1990 when an infamous and accidental shooting took place. She picked up his clothes in the bathroom and his gun fell out of the pocket. It ended up firing and hitting her in the wrist and ankle. The full details of the shooting were not leaked until twenty years after the actual shooting.
After the event, the engagement was called off. Kelly ended up marrying John Travolta around one year later. To this day, Kelly tells the press that Charlie is a great man and defends his character.

Photo by Flickr
3. Ginger Lynn
Ginger, a former porn star, had a two year relationship with Charlie starting in 1990. They met on the set of Young Guns II. The couple even did time in drug rehab together. She spent time in rehab for cocaine abuse and ended up serving almost five months in prison for federal tax-evasion. Her relationship with Charlie ended during the time he began testifying in the Heidi Fleiss trial. They did not have a monogamous relationship.
Charlie and his father wrote letters on behalf of Ginger to the federal court praising her character. He said she had a large part of his recovery by giving him strength and support.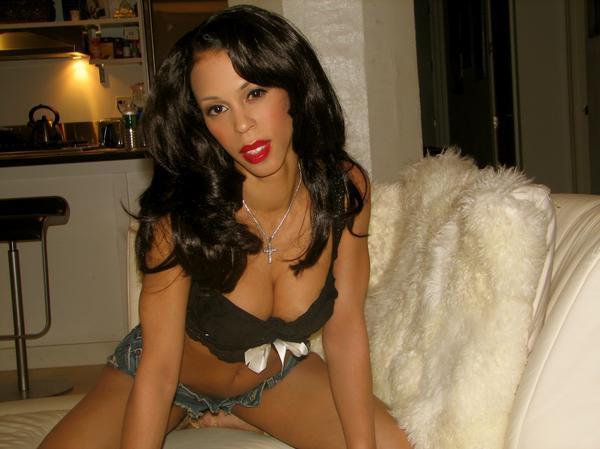 Photo by Flickr
4. Heather Hunter
In 1994, Heather and Charlie met at a party. This former porn star appeared in her final adult film in 1999. The couple did not have a long-lasting relationship but Heather had fond memories of Charlie. During one of his public scandals, Heather described him as a gentleman and nice. She never had to handle the scary side of Charlie during their brief fling.
In more recent interviews, she was shocked to hear of the accusations against Charlie. Heather reached out to Brooke Mueller for her and Charlie to seek help. "If someone hits you or hurts you in some way," she stated, "they'll do it again."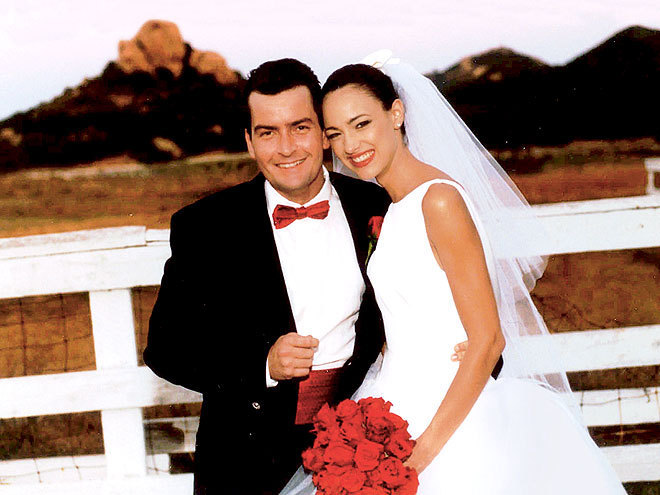 Photo by Flickr
5. Donna Peele
Donna and Charlie met on the set of a cigarette commercial back in 1995, the same year he was to testify in the Heidi Fleiss trial. In September 1995, the couple got married after dating for six weeks. Charlie moved out of their house after only five weeks of marriage. They got divorced after nearly five months.
It was Charlie's intention to marry Donna during the Fleiss trial. Originally, he called Donna his angel from heaven. After the divorce, however, he referred to her has a bad car that had broken down.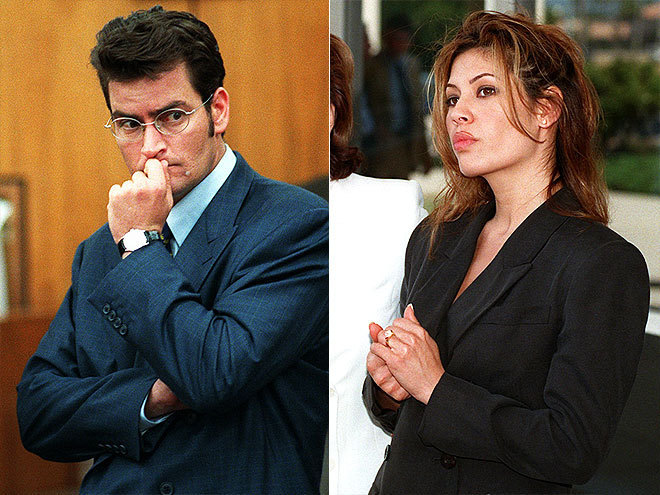 Photo by Flickr
6. Brittany Ashland
At the end of 1996 and into 1997, Charlie faced legal issues with girlfriend Brittany Ashland. In a lawsuit filed in February 1997, Brittany claimed Charlie slammed her into the floor of his home as he held her by her hair. He ended up knocking her unconscious and her lip needed seven stitches. Brittany said she was required to dispose of the filthy clothes. He threatened her life if she mentioned the assault to anyone.
In June 1997, Charlie entered a plea of no-contest after originally pleading not guilty to the charges. He was sentenced to a one-year suspended prison term, two years of probation, eight counseling sessions and $2,800 in fines and restitution. He ended up violating the parole by overdosing on cocaine and avoids jail time by entering rehab.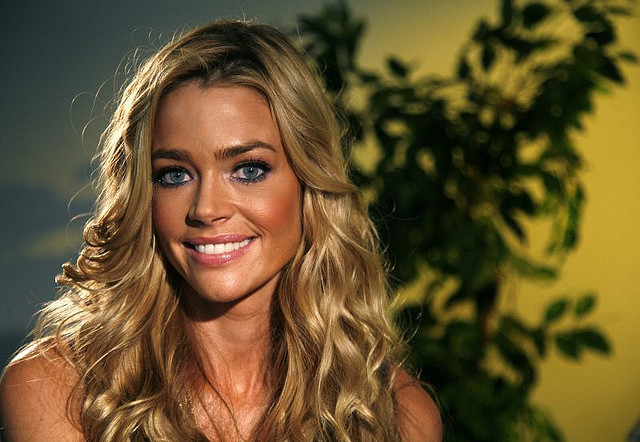 Photo by Current News Stories
7. Denise Richards
Charlie and Denise met in 2000 on the set of Good Advice. They began dating in 2001 after Denise guest-starred on Spin City. On June 15, 2002, the couple married. After nearly three years of marriage, Denise filed for divorce in March 2005 while pregnant with their second child. She said the reason for divorce was Sheen's alcohol and drug problems, as well as threats of violence.
Charlie has two daughters with Denise. Sam was born in 2004 and Lola Rose was born in 2005. There was a custody dispute following their divorce in 2006. A restraining order was situated saying Charlie had to stay 300 yards away from both Denise and the children, excluding during supervised visits.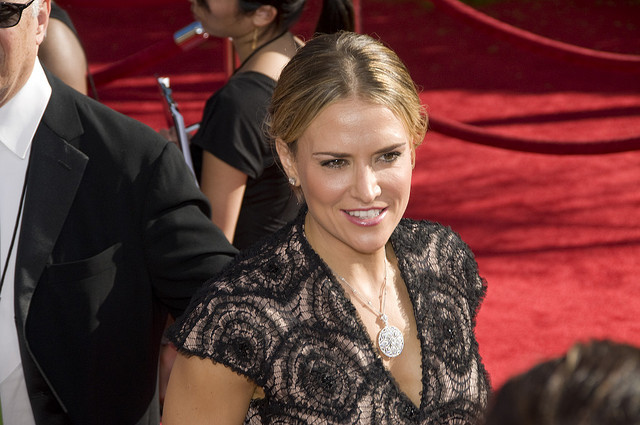 Photo by Erik Oginski
8. Brooke Mueller
On May 30, 2008, Charlie married his third wife, Brooke Mueller. Charlie filed for divorce in November 2010. The couple have twin sons, Bob and Max, born in 2009. In March 2011, the police had to remove the twins from Charlie's home after Brooke filed a restraining order against Charlie. In the document, Brooke stated she thought Charlie was insane. Their divorce was finalized in May 2011.
As of recently, Charlie and Brooke are making efforts to get along for their children's sake. They have been finding common ground by a mutual dislike of ex-wife Denise Richards.

Photo by Chateau NightclubLV
9. Bree Olson
Referred to as one of his "goddesses", Bree and Charlie began living together around March 2011. She stuck by his side through the entire Two and a Half Men meltdown scandal. In April 2011, Bree moved out of the house they shared. In interviews, she stated that she did not work on any adult films while she was with Charlie.
They met during a party when Charlie tried to get Bree to stay with him. She ended up leaving and he flew to find her in her home town. Bree states she ended up feeling uncomfortable living with him and left quickly, leaving only a note.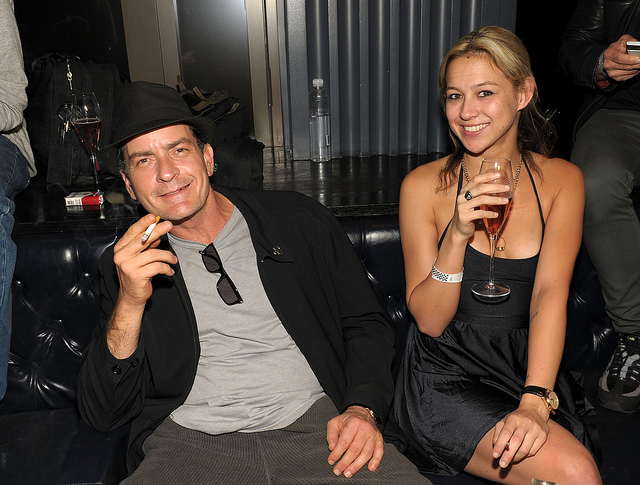 Photo by Chateau NightclubLV
10. Natalie Kenly
Natalie did not just date Charlie. She was the nanny for his twins as well. Another one of his "goddesses", Natalie dated Charlie for about six months before leaving him in June 2011. According to Bree Olson, who lived with the two at the same time, Natalie was very jealous of the type of relationship the three had.
Reports say Charlie was not too upset over Natalie leaving. He quickly prompted her to return the Mercedes Benz she received as a gift from him. It then was said that he brought three different woman over just hours after she left him.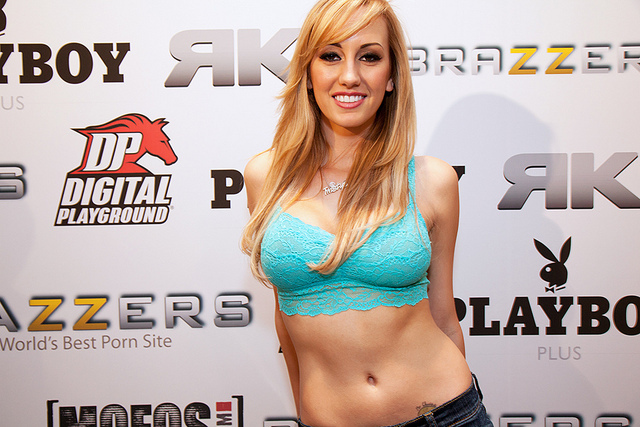 Photo by Have_mercy
11. Brett Rossi / Scottine Ross
Brett Rossi, otherwise known as Scottine Ross, is a former porn star. Brett and Charlie got engaged in February 2014. She recently asked him to cut all ties with ex-wife Denise, giving him a convincing ultimatum. Her first divorce was finalized in April 2014, allowing the couple to finally plan the wedding they want. Their plan is for the end of November 2014. They want an elaborate and expensive wedding.
Brett gets along really well with Charlie's ex-wife Brooke, as well as with the twins. Brooke is already invited to the wedding and they get together often for the children.