The idea that men are usually the ones who cheat is an unfair stereotype. In reality, women step out on their husbands pretty often too. It should come as no surprise, then, that many married Hollywood starlets have cuckolded their men. We've handpicked 10 particularly notorious examples for your reading pleasure.

Photo by Neelias
1. Elizabeth Taylor
Elizabeth Taylor was undeniably the marrying type. As it happens, though, she wasn't necessarily faithful during those marriages. Her affair with her Cleopatra costar Richard Burton in 1962 was the big story of the day. At the time, she was married to Eddie Fisher, hubby number four. Burton was married to Sybil Williams. The two actors divorced their spouses shortly after their affair came to light and ultimately married, divorced, remarried and divorced yet again before calling it quits for good. Their affair holds the distinction of being condemned by the Vatican as "erotic vagrancy," so it's safe to say that it was one of the biggest celebrity scandals of all time.
Photo by travelswiss
2. Princess Diana
Considering that Prince Charles notoriously carried on a long-term affair with Camilla Parker-Bowles, it seems a bit unfair to scold Princess Diana for seeking out one of her own. That's exactly what the Princess of Wales did, however. Unfortunately, she had the affair with James Hewitt. It all started about a year before Prince Harry was born. To this day, rumors swirl that Hewitt is actually Harry's father. In fact, a new play – "Truth, Lies, Diana" – revolves around the premise. Diana passed away in 1997, but Hewitt has never lived down his reputation for being the "vilest man in Britain" for not only having the affair in the first place but for co-authoring a book about his experiences with the princess.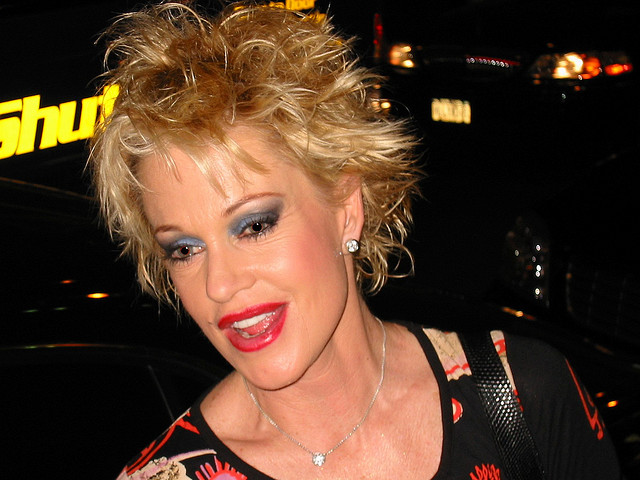 Photo by bucksboy
3. Melanie Griffith
Melanie Griffith was no stranger to relationship woes when she started her affair with Antonio Banderas, her "Too Much" costar, in 1995. At the time, Griffith was married to Don Johnson – for the second time, no less. Although she was technically in the process of divorcing Johnson at the time, rumors that the affair put the nail in the coffin persist to this day. Griffith and Banderas married in 1996 and stuck it out all the way until early 2014, when they announced they were divorcing "in a loving and friendly manner." This time, though, rumors swirled that Banderas had been unfaithful to her with a banker named Nicole Kempel. That old adage, "Once a cheater, always a cheater," just might be true after all.

Photo by Gustavo (lu7frb)
4. Madonna
Unlike some celebs, who admit to having cheated on their spouses, Madonna never has. Despite that, though, most celebrity watchers agree that the mega-star has strayed on at least two husbands. When she was married to Sean Penn, she allegedly carried on a tumultuous affair with John F. Kennedy, Jr. More recently, she is believed to have cheated on hubby Guy Ritchie with Yankees slugger Alex Rodriguez. Rodriguez's now-ex-wife, Cynthia, claims to have found a letter in which A-Rod referred to the Material Girl as his "true soulmate." However, some claim that Madonna's affair with the baseball player was never physical but strictly remained an affair of the heart. Of course, emotional affairs can be every bit as damaging – and sometimes even more damaging – than purely sexual affairs, so that is surely small comfort to their respective spouses.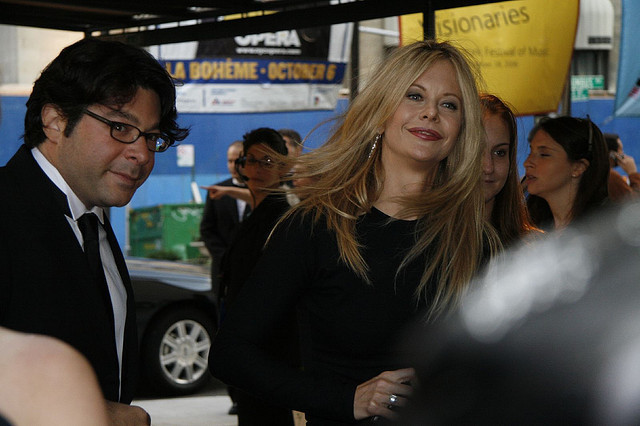 Photo by NYCArthur
5. Meg Ryan
Few could believe it when Ryan, "America's Sweetheart," stepped out on long-time husband Dennis Quaid with none other than hunky Australian actor Russell Crowe. However, that's exactly what happened in 2000, when she and the actor co-starred in "Proof of Life." At the time, Ryan and Quaid had already been hitched for more than nine years. Indeed, it appears that the actress threw it all away to get hot and heavy with Crowe, whom she went on to date for about a year following her divorce from Quaid. Incredibly, in 2008, Ryan went public with gossip magazines to say that Quaid had repeatedly cheated on her too. Quaid, who has since remarried and has twins with his new wife, responded to the allegations with incredulity.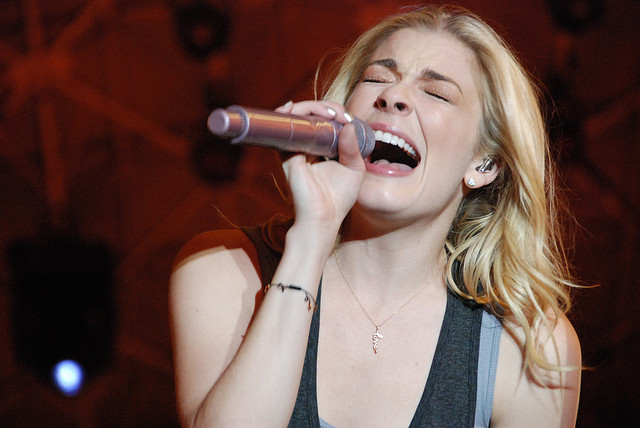 Photo by red.ghost.blinky
6. LeAnn Rimes
When it comes to celebrities being open and brazen about their infidelities, few can match the antics of country music sweetheart LeAnn Rimes. Rimes, who has also branched out to become an actress, was originally married to a backup dancer named Dean Sheremet. In 2009, however, she started an affair with an actor named Eddie Cibrian, who was married to Brandi Glanville at the time. The two were co-starring in a TV movie called "Northern Lights" when the affair started. They both divorced their spouses and ended up marrying. Recently, the couple told Mario Lopez of Extra that Eddie's kids asked about their affair; they said they were open and honest about it. That's likely small comfort to Glanville, who has since become a minor celebrity herself thanks to her role in The Real Housewives of Beverly Hills. LeAnn and Eddie have cashed in on the controversy too thanks to their VH1 reality show, "LeAnn & Eddie."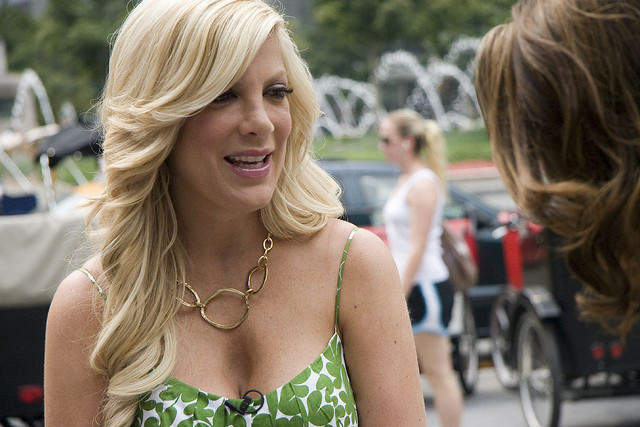 Photo by NYCArthur
7. Tori Spelling
Here's another cheating Hollywood wife who met her lover on the set of a TV movie. In this case, it was Tori Spelling of "Beverly Hills, 90210" fame and Dean McDermott, who was largely unknown until the affair came to light. When they met on the set of "Mind Over Murder," Spelling was married to Charlie Shanian, and McDermott was married to Mary Jo Eustace, with whom he had one biological child and was in the process of adopting a second. He and Tori married in 2006 and wound up having four kids. They brought their relationship into the limelight with reality TV shows like "True Tori," but Dean's recent, alleged affair with a woman named Emily Goodhead could very well be the beginning of the end for the couple.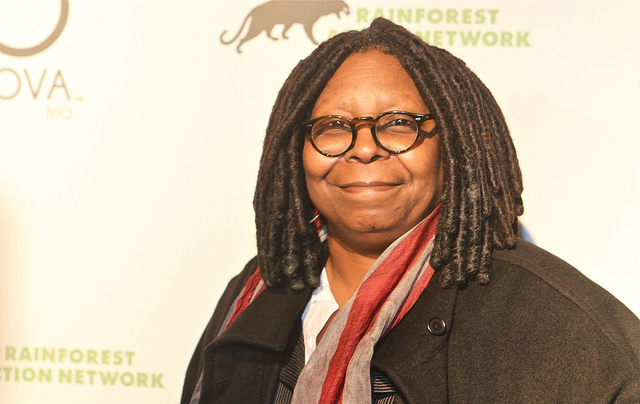 Photo by Rainforest Action Network
8. Whoopi Goldberg
Although she wasn't married when she had an affair with Ted Danson in the early 1990s, Goldberg has openly admitted to cheating on husbands at least "five or six times." The actress and comedian admitted as much while discussing Jesse James' affair on Sandra Bullock. Her affair with Danson caused the end of his marriage to Casey Coates, and Danson allegedly moved into a hotel with Goldberg to escape the ensuing drama. However, his parents supposedly pressured him to end it, and that's what he ultimately did. To this day, they say he is Whoopi's "one that got away."

Photo by vsreddy_n
9. Heidi Klum
Few couples were as widely adored as Heidi Klum and Seal. Their marriage seemed to be picture perfect – they even renewed their wedding vows annually – so the public at large was shocked when it all started unraveling in 2012. By that time, the couple had four children together. Although they publicly stated that the marriage was ending on amicable terms, those in the know say that Klum had been carrying on an affair with her bodyguard, Martin Kristen. Seal made an offhand remark about it in an interview, but he later went back to say that Klum only started dating the man after she'd separated from Seal. Still, she was technically still married to the rocker when she began the affair with the bodyguard, which suggests that it could have started much sooner.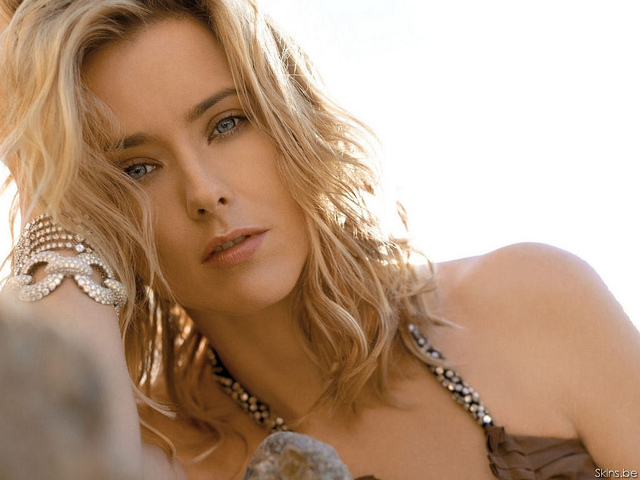 Photo by Jolly Hollywood
10. Tea Leoni
When it came to light that David Duchovny, former star of The X Files, had gone into rehab for sex addiction, few people expected his marriage to Tea Leoni to survive. Fewer still imagined that Leoni's own infidelities could have played a role in the end of their wedded bliss, but that appears to be the case. Unlike Duchovny, who supposedly carried on strictly sexual affairs with numerous women, Leoni carried on a torrid, romantic affair with none other than Billy Bob Thornton. In fact, Leoni supposedly started the affair while her hubby was in rehab. She proceeded to gallivant around the country with the actor too, and she left her two kids with Duchovny in the lurch. Upon getting out, Duchovny snooped on her phone and found very revealing messages between his wife and Thornton. They split in 2011 and have both moved on to different relationships.