Katheryn Elizabeth Hudson
Photo by machechyp
Katheryn Elizabeth "Katy" Hudson, better known as Katy Perry, is an American singer, songwriter and actress. She changed her name to avoid similarity with Kate Hudson. Katy released one album of gospel music back in 2001 under her real name, and in 2003 briefly performed as "Katheryn Perry", before settling with the name Katy Perry.
Demetria Guynes
Photo by TechCrunch50-2008
According to some,  Demi Moore's real name is Demetria Guynes. However,  she claims it is only Demi. She was born on November 11, in 1962, in Roswell, New Mexico. Demi became popular during the 80s. She got the "Moore" surname from her first husband Freddy. After becoming famous she  married Bruce Willis, but the couple divorced after 13 years of marriage. After that she married Ashton Kutcher, whom she divorced in 2011.
Margaret Mary Emily Anne Hyra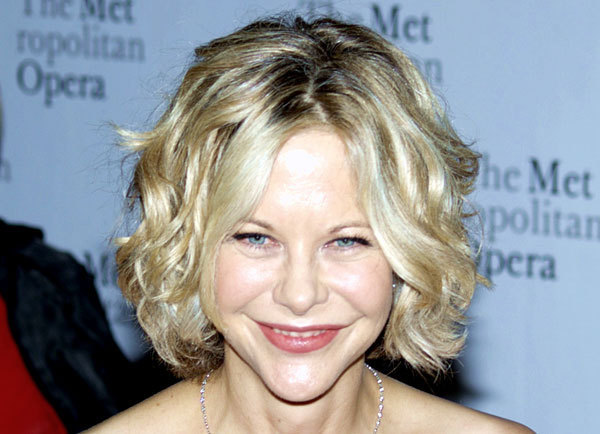 Margaret Mary Emily Anne Hyra is Meg Ryan's real name. She was born on November, 19th, 1961 to Harry and Susan Hyra. She first became famous for romantic comedies, but also dabbled in other genres. It is not known when she changed her name but it was before she became famous. Ryan has two children: son Jack, from her marriage with actor Dennis Quaid, and Daisy, whom she adopted from China.
Olivia Jane Cockburn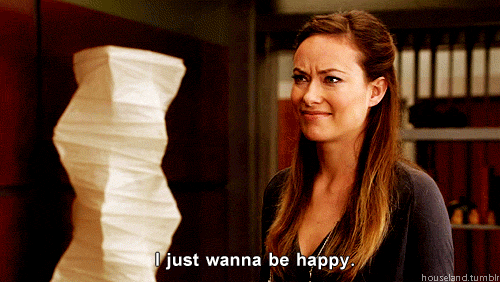 This used to be Olivia Wilde's name. She adopted her stage name while still in high school, after the Irish playwright Oscar Wilde, to honor the writers in her family. We wonder if that was the real reason or perhaps her friends teased her too frequently? The role of Alex Kelly in the TV show The O.C and later the role in "House" made her very popular.
Michael Caine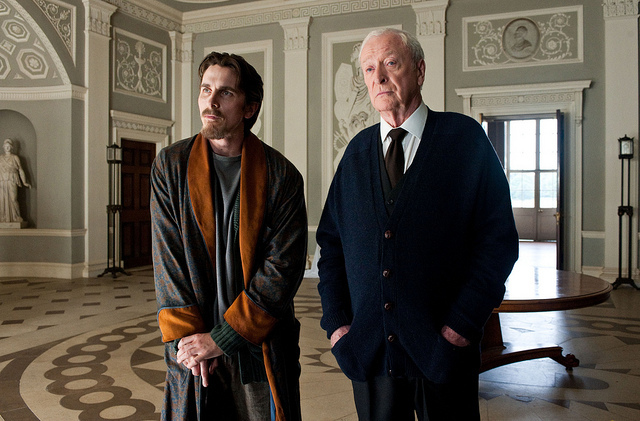 Photo by charlieanders2
Michael Caine was born Maurice Joseph Micklewhite. Back in England, he first changed his name to Michael Smith. And then, just before moving to the USA, in a phone conversation with his agent, Michael was told that there was already an actor named Michael Scott, and that he should change his name. Caine looked around for inspiration and he noticed an advertisement for  The Caine Mutiny  in Odeon Cinema. So he decided to be Michael "Caine". He often joked about it, saying that if a tree had blocked his view, he would now be Michael Mutiny.
Georgios Kyriacos Panagiòtou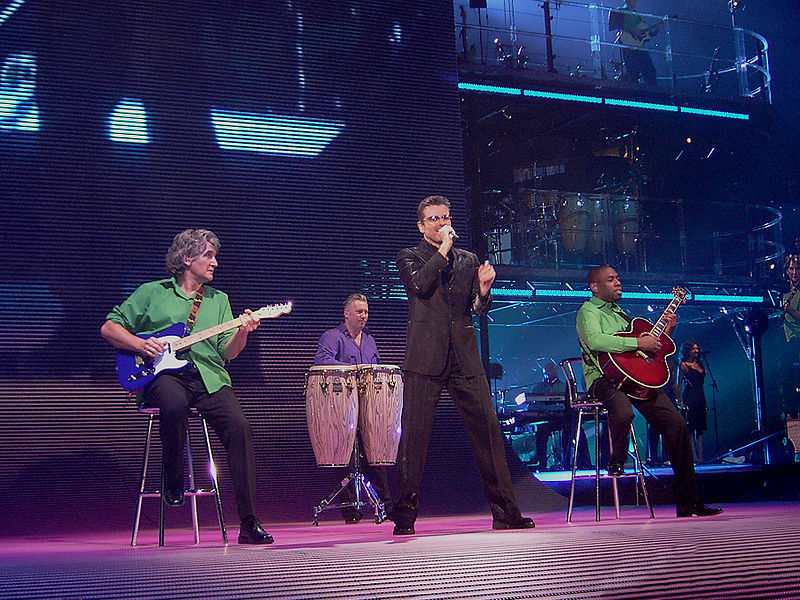 This was the name of the famous musician and gay icon George Michael. He was born in London, in 1963 to the Greek parents. He changed his name as soon as his band Wham became popular, mostly because he wanted to simplify it.
Heather Renée Sweet
Photo by Charlie Brewer
Heather Renée Sweet was the original name of the queen of burlesque Dita Von Teese. Everyone agrees that she helped popularize burlesque and one cannot get into that niche as "Heather Renée Sweet". She picked the name Dita as a tribute to Dita Parlo, who starred in silent films. The surname was an accident. For her first Playboy photo shoot, she found the name Von Treese in the phone book, but people from Playboy  misspelled it – Von Teese. And Dita decided to keep it. She was married to Marilyn Manson, next person on our list.
Brian Hugh Warner
Photo by Rock Cousteau
Marilyn Manson was born Brian Hugh Warner. He combined the names of Marilyn Monroe and the Manson Family leader Charles Manson to create his stage name. There is not much to say about Manson except that he definitely lives up to his name and is constantly surrounded by controversy.
Nicolas Kim Coppola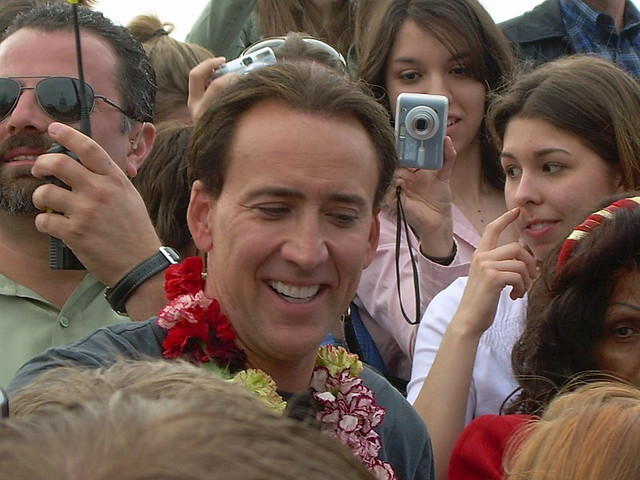 Photo by Kristin.Standafer
Nicolas Cage was born Nicolas Kim Coppola. He changed his name in order not to gain any unfair advantage, since his uncle is Francis Ford Coppola (multiple Oscars winner and a Hollywood star). Nicolas took his surname from Marvel's hero-for-hire Luke Cage/Power Man. Even today Nicolas is proud to be a comic geek.
Mark Sinclair Vincent
Photo by Gage Skidmore
Mark Sinclair Vincent, better known as Vin Diesel, got his stage name thanks to his friends. They simply shorted Vincent to Vin for his first name and came up with "Diesel" because he was always full of energy. Diesel is now an actor, film producer, film director and screenwriter.
Eric Banadinovich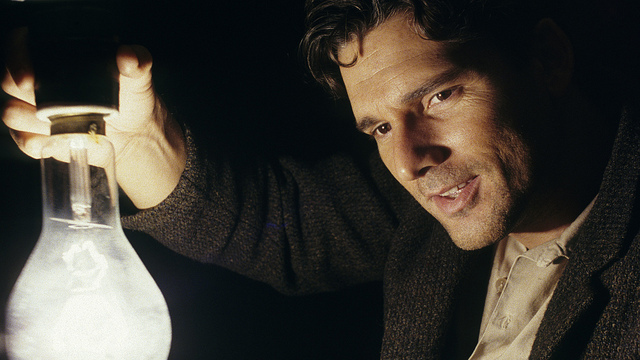 Photo by arenamedia
Eric Banadinovich decided to make things simple and  changed his name to Eric Bana. While growing up in Australia his friends gave him this nickname and we think it fits him well. In his official government-issued documents, there is still his birth surname, Banadinovich.
Issur Danielovitch Demsky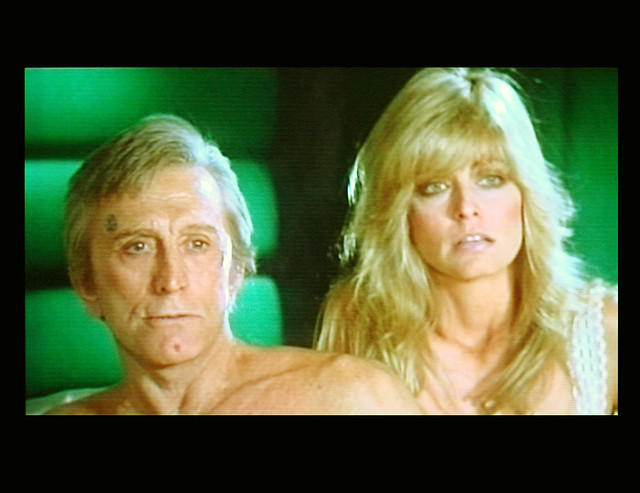 Photo by Flavia Brandi
This used to be the name of the famous actor Kirk Douglas. His parents were Jewish immigrants from Russia. He changed his name to Kirk Douglas before joining the Navy. He was extremely popular during the late 40s, 50s and 60s.
Ramon Antonio Gerardo Estevez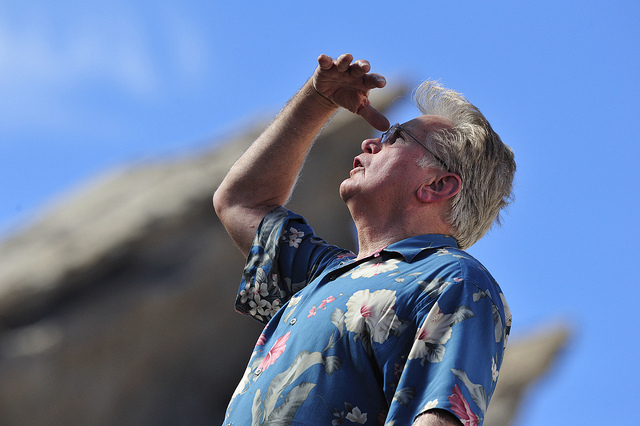 Photo by lwpkommunikacio
Ramón Antonio Gerardo Estévez is better known by his stage all-American name Martin Sheen. He is considered to be one of the best actors  who has never been nominated for the Academy Award. The reason for his name change was to help him in his acting career. His name is a combination of the CBS casting director, Robert Dale Martin, who gave him his first big break, and the televangelist archbishop, Fulton J. Sheen. This is what he said about his name:
"Whenever I would call for an appointment, whether it was a job or an apartment, and I would give my name, there was always that hesitation and when I'd get there, it was always gone. So I thought, I got enough problems trying to get an acting job, so I invented Martin Sheen. It's still Estevez officially. I never changed it officially. I never will. It's on my driver's license and passport and everything. I started using Sheen, I thought I'd give it a try, and before I knew it, I started making a living with it and then it was too late. In fact, one of my great regrets is that I didn't keep my name as it was given to me. I knew it bothered my dad."
Carlos Irwin Estevez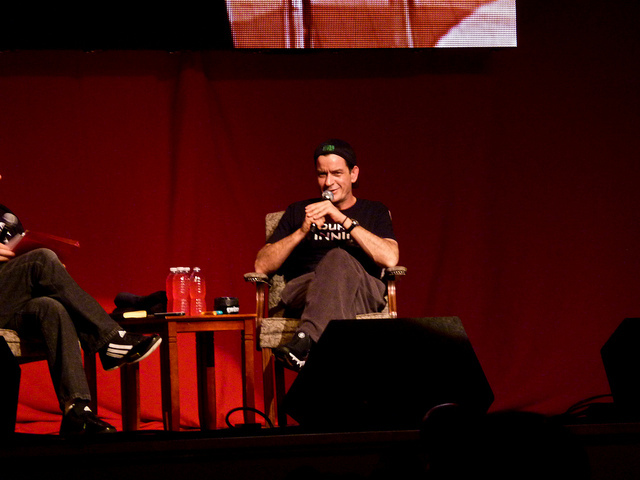 Photo by Matthew Straubmuller
Like father like son. Carlos Irwin Estevez (son of Ramon Antonio Gerardo Estevez aka Martin Sheen) took the stage name Charlie Sheen when he decided to become an actor. His father helped him with the new name by honoring the theologian Fulton J. Sheen and using the anglicized version of the name Carlos, Charlie.