Most of us associate celebrities with fame, fortune, and especially money. However, there are many celebrities that are facing financial problems because of bad investments or frivolous spending. With the large amount of money that celebrities generate, one would think they would not have any financial problems. Here are the 14 poorest celebrities that may have less money than you: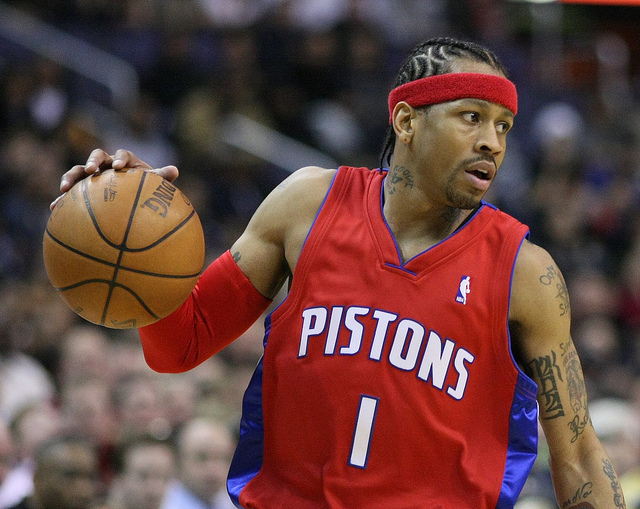 Photo by Keith Allison
1. Allen Iverson
Allen Iverson, an 11 time NBA All-star who was rookie of the year in 1996, earned more than $200 million during his basketball career. The infamous "thug cornrows" were made popular because of Iverson. However, in 2012 Iverson lost his fortune due to frivolous spending. The former basketball star was in debt to a jeweler for around $860,000. Iverson also had a gambling problem, which contributed to his loss of funds. It was reported that Iverson lost over $1 million gambling in Atlantic City, in one night. In 2008, Iverson purchased a luxurious mansion in Denver for almost $4 million, which was sold for $2.85 million during foreclosure. The basketball star also lost his mansion in Atlanta during foreclosure, which was sold at half the price Iverson purchased the property for.

Photo by Demetrios Manolatos
2. Chris Tucker
Chris Tucker is known for his comedic roles in Rush Hour and Friday. However, the actor has reportedly lost his fortune due to financial problems with the Internal Revenue Service (IRS). Tucker is in debt to the IRS for an estimated $12 million, and the actor was facing prison time because of the back taxes. The actor owes the state of Georgia $590,000 in taxes. Aside from his tax problems, the actor's Florida mansion, valued at $6 million, was sent through foreclosure. The actor stated he is not able to pay for the property, and he still owes Sun Trust Bank around $4.4 million on the estate.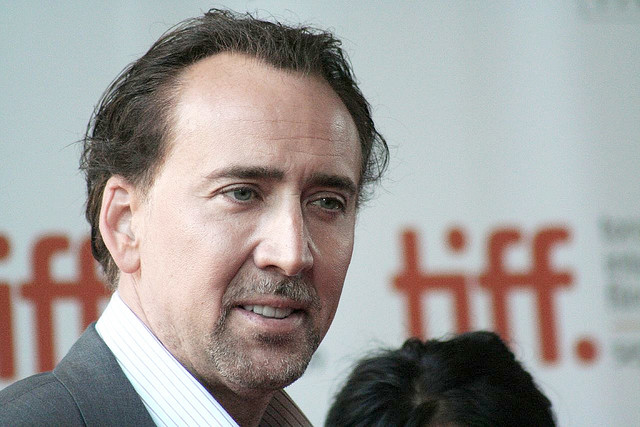 Photo by munzz
3. Nicolas Cage
With lead roles in National Treasure, Gone in 60 Seconds, and Leaving Las Vegas, it would seem the actor would have a hard time getting into financial difficulty. However, in 2008 the academy award winning actor faced financial turmoil. Cage was reported to owe the government $6 million in back taxes. The actor, who has been in over seventy films, blamed his former manager for his financial catastrophe. However, his strange collection of dinosaur skulls and castles have certainly contributed to his financial problems. The actor has several films that are near being released, including The Croods 2, hopefully the actor will be able to bounce back from his recent financial troubles.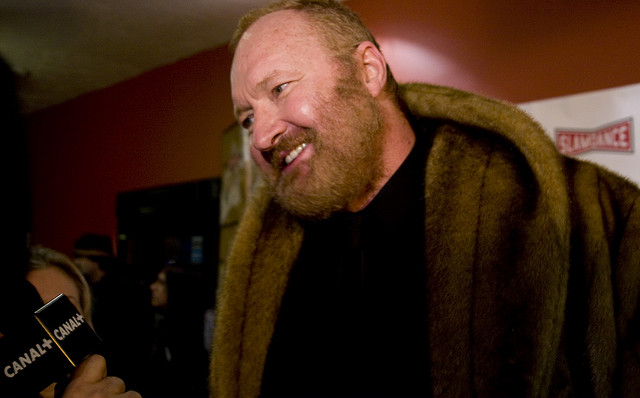 Photo by jeffrey95112
4. Randy Quaid
Randy Quaid filed for bankruptcy after he was reported to be in debt over $1 million dollars, and sued his financial manager in 2010 for irresponsible money management. The actor has a lean against him, which was filed by the IRS in 2009. The actor and his wife were charged with vandalism and trespassing by the state of California, but attempted to flee to Canada. Although the federal government stated they will not pursue extradition for the actor, but California officials stated they will prosecute if Quaid or his wife return to the United States. Canadian officials have denied Quaid's request for permanent residence due to his criminal behavior.

Photo by Fotometz
5. Pamela Anderson
The former Baywatch star has recently fallen into financial trouble, and the cause of her money problems is due to unpaid taxes. Rumors of Anderson's financial problems started to circulate when she failed to pay contractors for remodeling her California estate. The former Playboy centerfold reportedly owes the California Franchise Tax Board a half a million dollars in back taxes. There were also rumors that she owed $1.7 million in back taxes to the federal government. The actress has not appeared on screen for a long time, which could contribute to her financial problems. It has been reported that Anderson is selling many of her valued assets including her mansion in Sydney, Australia.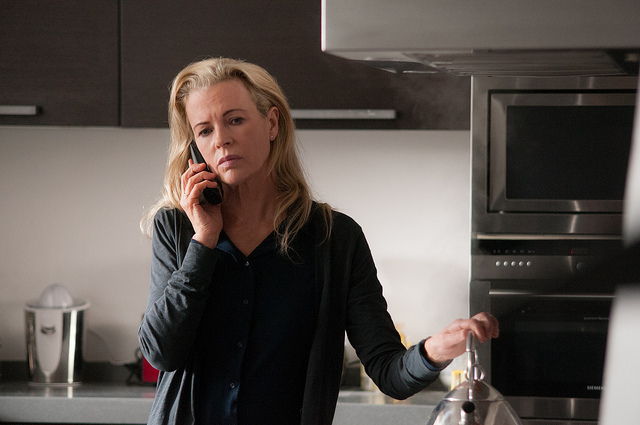 Photo by Ma_Co2013
6. Kim Basinger
The beautiful actress was once one of Hollywood's most successful leading ladies and former spouse to Alec Baldwin. In 1997, Basinger won an academy award for best actress in LA Confidential. However, recently the actress has suffered from financial turmoil that has left her broke. After Basinger backed out of a verbal agreement to star in a film from Main Line Pictures, she was ordered to pay the film company a whopping $8.1 million. Basinger's irresponsible spending habits also contributed to her financial problems. The award-winning actress purchased a town in Georgia called Braselton, but Basinger was forced to sell it after she filed for bankruptcy.

Photo by froggy_princezz90
7. Brendan Fraser
Although the actor has not filed for bankruptcy, he recently appeared in court to ask a judge to reduce his alimony payments to his ex-wife. Fraser stated he is not able to afford to make the payments, which totaled $900,000 per year. Ex-wife, Afton Smith, accused Fraser of hiding contracts which guaranteed income, but Fraser counteracted her accusation by stating the contracts were not finalized. Fraser also explained his recent financial difficulties were due to an injury he suffered during Hurricane Sandy. Fraser stated he hurt his back while attempting to remove a tree from his home, and the injury he suffered could cause a drastic reduction in his income.

Photo by Jolly Hollywood
8. Wesley Snipes
His breakthrough role in Passenger 57 made Wesley Snipes one of Hollywood's most sought after stars, but in April of 2008 things took a drastic turn for the actor. Snipes was sentenced to serve 3 years in a federal prison for not filing his income tax returns. After an unsuccessful court appeal, Snipes reported to serve his sentence in December of 2010. The actor is also being sued by American Express for failing to pay his credit card bill, which was reported to be $29,343. Snipes continues to state he is innocent of tax evasion, and that he was misled by his financial advisors.

Photo by Urbeguayana.com
9. OJ Simpson
OJ Simpson, former football star, actor, and convicted felon is in financial disarray. In 1994, Simpson was found guilty for the wrongful death of Ronald Goldman. He was ordered to pay $33,500,000 in damages to the victim's family, but the California law does not allow pensions to be used for payment. As a result, Simpson was able to maintain a lucrative income based on his pension he receives from the National Football League. After facing extreme debt, Simpson moved to Florida, which is a state where a person's assets are not able to be seized to satisfy debt. Although Simpson continues to face financial problems, the former football star is serving a thirty-three year prison sentence for an array of criminal behavior including kidnapping, conspiracy, and robbery.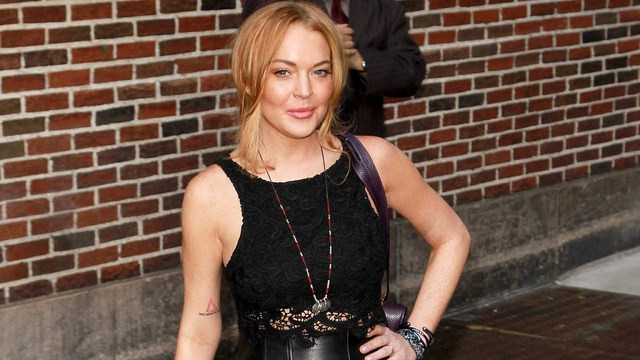 Photo by The Lions Ground Entertainment Group
10. Lindsay Lohan
Her breakthrough role in Disney's Parent Trap made Lindsey Lohan an instant star. However, it seems the actress did not know how to manage her finances. As a result, she was in debt to the government for a large amount of back taxes owed. In 2009 through 2011, Lohan apparently owed the IRS an estimated $300,000. Infamous actor Charlie Sheen apparently gave Lohan a check for $100,000 to help her pay off her tax debt. Lohan continues to have financial problems. Oprah Winfrey recently cast and paid Lohan $2 million for her role in OWN, but apparently the actress is still out of funds.

Photo by jdlasica
11. MC Hammer
MC Hammer is known for his famous song, "Can't Touch This." During his prime, the rapper had an entourage that consisted of around 40 people, which cost the rapper around $500,000 per month. MC Hammer also made a bad investment when he constructed a $30 million dollar mansion in an undesirable neighborhood. After his financial problems started, the rapper was forced to sell the home for $10 million, which was $20 million less than what he paid for the mansion. MC Hammer filed for bankruptcy in 1996, but his current net worth is an estimated $1.5, which is nothing compared to the $33 million he earned in 1991.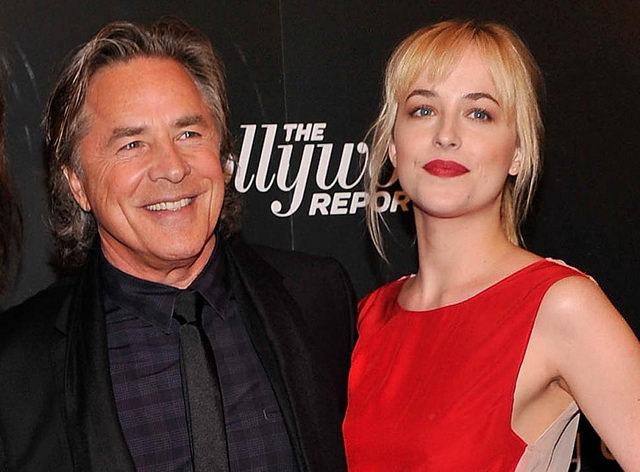 Photo by Movie Fifty Shades of Grey
12. Don Johnson
Known for his flashy white suits in Miami Vice, Don Johnson has faced an array of financial problems. His problems started when City National Bank filed a lawsuit requesting the star's Aspen ranch be auctioned to satisfy the $930,000 debt he owed. In 2004, the actor was forced to file for bankruptcy. In 2008, Johnson was ordered to pay $14 million to satisfy his debt. The actor has received financial help from his wife, Kelley Phleger, who is the heiress for Getty Oil Company.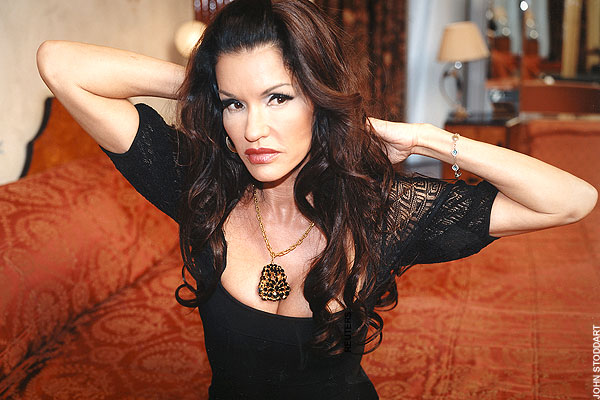 Photo by silverghost1922
13. Janice Dickinson
The self-proclaimed first supermodel, Janice Dickinson, is in financial turmoil. The former judge on America's Top Model has an obsession with plastic surgery, and as a result it has left Dickinson flat broke. The former model has been known to undergo an array of plastic surgery procedures, which has contributed to the model's financial difficulties. Dickinson reported that she owed around $1 million to plastic surgeons and the IRS for back taxes. Aside from the plastic surgeon debt, Dickinson also owes an estimated $8,000 to her dermatologist and $8,000 to the Beverly Hills Anti-Aging Center.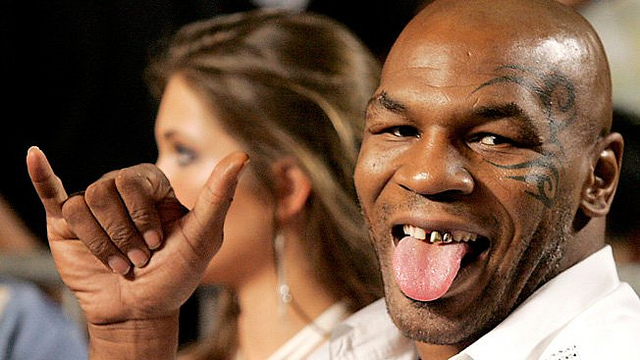 Photo by carlosandresavilacardona
14. Mike Tyson
The former boxing star has earned an estimated $300 million, but Tyson faced financial problems that left him living in a small rental property in Arizona. The boxing champ filed for bankruptcy in 2003, and he was reported to be in debt for $27 million. This debt accumulated from a lifestyle that cost the boxer $400,000 per month to maintain. Tyson also faced an expensive divorce, which cost him $9 million in court costs. Tyson owes $13.3 million in back taxes to the IRS, which is only one of the many debt collectors attempting to collect funds from the boxing champ.