Photo by Flickr
Stand back. As the summer months arrive with blistering temperatures, stay hot and in the mix. Wipe the sweat away and stay hydrated because these 10 redheads are heating things up in Hollywood.
1. Sophie Turner
Happy birthday Sophie Turner, and control yourselves rest of the world. The GoT star is a product of Northampton in England and grew up in Warwick before landing a role on the breakout show based on the novels of George R.R. Martin. Since landing the role, she has been the focus of the millions of diehard fans that now follow her career as she shows off her range in roles like 2013's "Panda Eyes".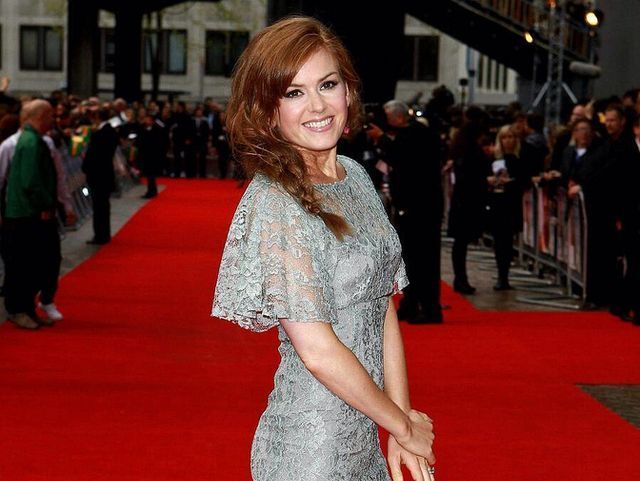 Photo by Flickr
2. Isla Fisher
Whoa whoa whoa, let's back up. This gorgeous redhead has been tearing up Hollywood with her comedy and her stunning good looks for years. Born to Scottish parents and raised in Australia, Isla is as laid back as they come. Just ask husband Sasha Baron Cohen. Actually, don't ask him. The fact that she is married to Borat funnyman is testament enough to her cool demeanor, despite being such a knockout. After breaking through the rank and file in her role as Gloria Cleary in Wedding Crashers, Isla captured the attention of men everywhere. Never before have men been okay with the idea of someone stuffing their own socks in their mouth.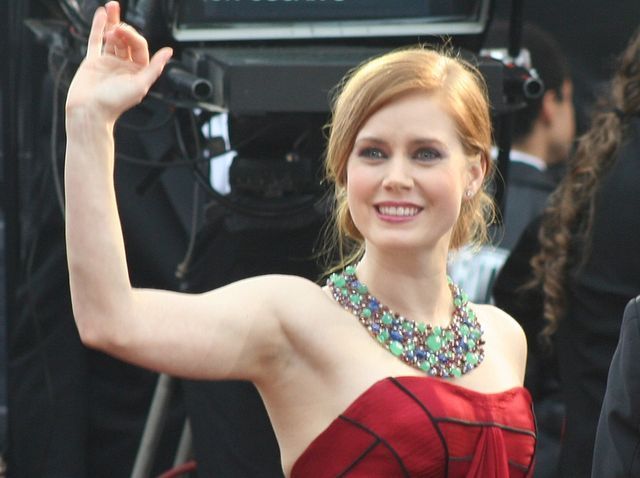 Photo by Flickr
3. Amy Adams
Ever wonder what that cute librarian from your dreams looks like in real life? Look no further. Amy Adams is not only the prim and proper wildcat of your dreams, she is the talented owner of some serious hardware. Winning a Golden Globe for Best Actress for her role in American Hustle, it seems there's nowhere to go but up for this talented A-lister. Talented and beautiful, what more can you ask for? Oh yeah, maybe a big heaping pile of class. Amy reportedly gave her first class seat to a soldier on her way to LAX. When asked about the kind gesture, she said it wasn't for herself, but to "raise attention for the troops". You go Amy.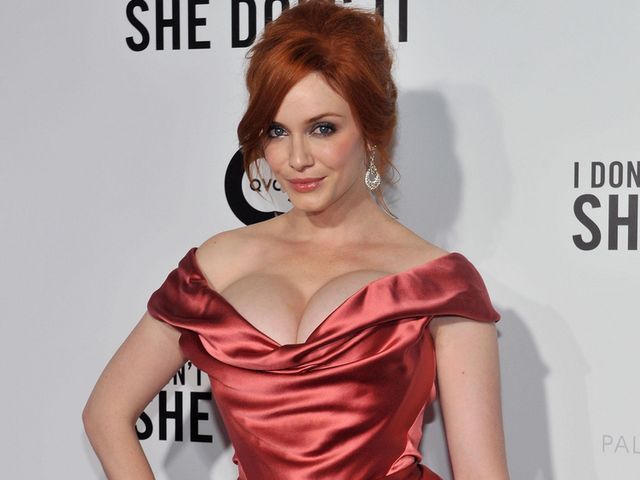 Photo by Flickr
4. Christina Hendricks
One can't help but lift up their jaw when Christina Hendricks is around. The ultimate bombshell, she looks like she walked out of a 50s pinup poster. The dynamite redhead was perfect for her role as Joan Harris on AMC's Madmen, exuding a feline grace and unreal femininity. When she's on the screen, men across America wish they had a DeLorean to take them back to a simpler time. Where men were men and women wished they all looked like Christina Hendricks. Nominated for four Emmy Awards for her role on Madmen, Christina has the world, and every man in it, at her fingertips.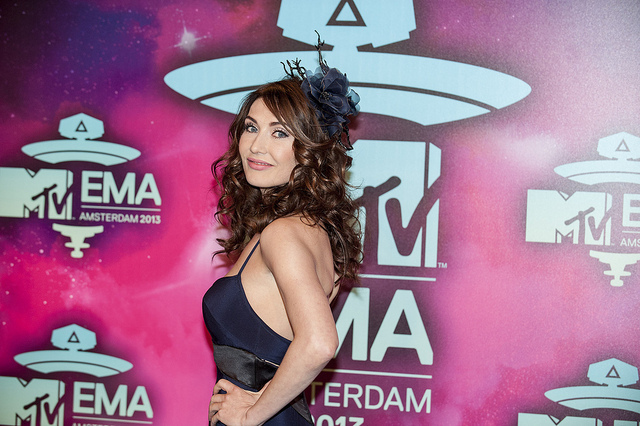 Photo by Flickr
5. Carice Van Houten
Following the Lord of Light must be good for the complexion, because Carice van Houten is looking as hot as can be on the GoT set. Not only is the 38 year old Dutch actress great at bowing down and praising R'hllor, she can carry a tune too. The talented artist released an album in 2012 titled "See You on the Ice", which produced two hit singles. Her indifference to Hollywood shouldn't discourage her fans, Carice has seen the lifestyle in sunny So-Cal and said simply, "it's not my kind of life". Perhaps all the talk of sun and fire and light on the set are all she can handle.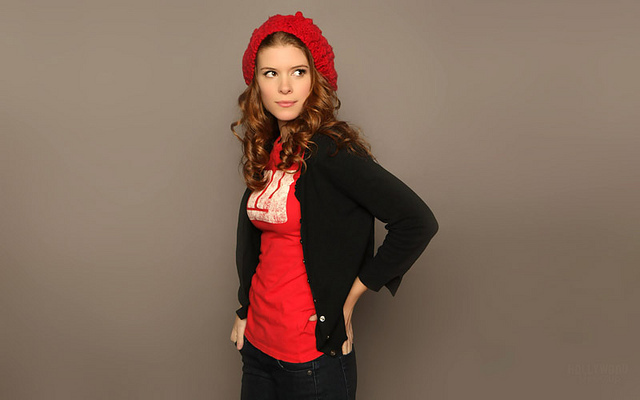 Photo by Flickr
6. Kate Mara
Maybe her hair color fluctuates a bit, but she's a redhead on this list. Ever beautiful, Kate Mara has been flying on everyone's radars after her role on House of Cards as the manipulative political journalist Zoe Barnes. One look into those smoldering brown eyes and you can see why she got the part; she can stop your blood from running with that look![SPOILER ALERT]Alas, her time on the HoC set has ended, but not before viewers got an idea of just what kind of trouble a mischievous redhead can do in Washington D.C.

Photo by Flickr
7. Alyson Hannigan
After her hilarious band-geek role in American Pie, Alyson has made the world look at flutes in a new light. The beautiful and hilarious Hannigan has now moved on from her role as How I Met Your Mother's Lily Aldrin, a role that captivated America with her balance of beauty and comedy. She's got the comedic chops of someone used to being the wallflower, with the subtle beauty of a leading lady. We can only wonder: what instrument will she draw us to next?

8. Jessica Chastain
After Zero Dark Thirty, who else felt the need to be interrogated by the CIA? She brought the world to its knees in her role as Maya, CIA agent and terrorist interrogator. After claiming an Oscar for Best Role as a Leading Actress, Jessica's stock has only risen. Aside from the controversy surrounding the film's depiction of some pretty graphic torture methods, her role has been hailed as a solid piece of work. Thanks has to go to the lead part. Despite her hard-edged facade in the movie, her beautiful features shone through and captivated audiences as much as her acting.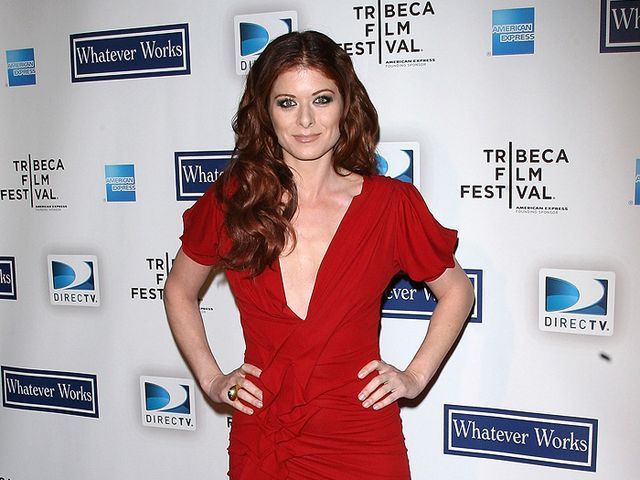 Photo by Flickr
9. Debra Messing
Far from her days on Will and Grace, Debra Messing is nonetheless surging back into the limelight. Her new NBC show is set to release, with Debra playing a detective of the NYPD, juggling life and work and blah blah blah. More interesting is her work with writer/director Frank Whaley in a tale of sudden parenthood in the new film "Like Sunday, Like Rain". Regardless of her recent resurgence on film and in cable t.v. shows, she herself is worth watching as another one of Hollywood's jaw-dropping redheads.

Photo by Flickr
10. Emma Stone
There is no complete list of stunning Hollywood redheads without mentioning Emma Stone. Emma is the total package: smart, funny, and absolutely breathtaking. From her breakout role in Superbad to headlining alongside fellow actor Ryan Gosling, Emma has left a trail of funny roles and breathless men. Is she the best Mary Jane Hollywood has to offer? Of course she is! Those looks, coupled with that great screen presence? Something more than a spider sense is tingling on that set, you can be sure of that.
10 of the hottest Hollywood redheads, in all their glory. When it comes to this list, its easy to understand the recent interest in them around Hollywood. Don't let the smoldering good looks throughout the list fool you, on the inside is a mischievous ginger just waiting to surprise you.