Thanks to publicists, body guards, and PR people, celebrities often can hide behind the persona that they've created in their movies, television shows, and planned interviews. However, with social media and the paparazzi becoming more prevalent in our celebrity culture, it's only a matter of time before the public finds out about a celebrity's biggest scandals. Here are ten shocking Hollywood drug and alcohol scandals that rocked what we thought about these celebrities.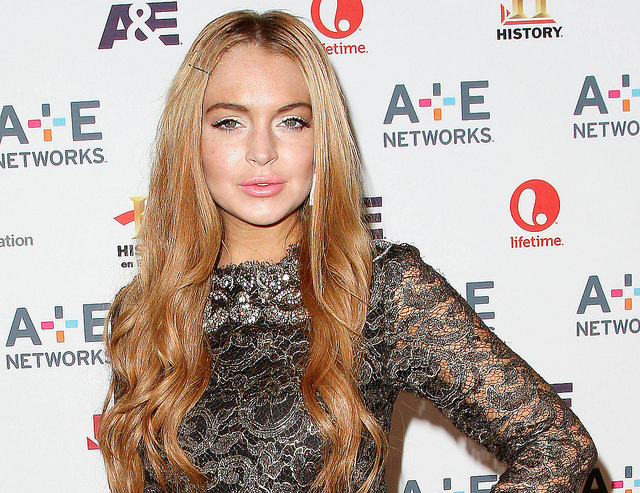 1. Lindsay Lohan
In her teens, Lohan captured our hearts with turns in Mean Girls, The Parent Trap, and Freaky Friday. But as her fame grew, so did her dalliances with drugs and alcohol. In 2007, she shocked many fans when she was arrested for driving under the influence; just two weeks after her release from rehab, she was arrested again for another DUI, possession of cocaine, and driving with a suspended license. She's now been to rehab three times–unsuccessfully, it seems, as recent insider reports at the 2014 Coachella festival indicated that she was drinking heavily and possibly doing drugs again. Despite Lohan's desire to turn her career around with indie films like The Canyons, the Lifetime movie Liz and Dick, and an Oprah documentary, she's a long way from her billing as a top actress in her younger years.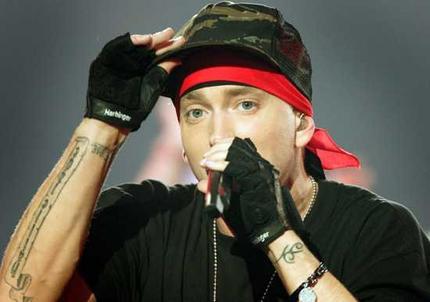 Photo by SerkanCK
2. Eminem
As a controversial figure when he arrived on the rap scene in the late '90s, Eminem was known for his violent lyrics that were often directed towards his ex-wife. What he didn't discuss until years later was his drug abuse. In 2005, he sought help at a rehab facility for help with his sleeping pill addiction. While promoting his albums Relapse and Recovery (2009 and 2010, respectively), Eminem revealed that his addictions to prescription pain medication nearly killed him. During the worst of his drug abuse, he took dozens of Vicodin and Ambien, a practice that caused him to overdose and nearly die. These days, it seems as if Eminem has cleaned up his act, as he's back in the music game and healthy again.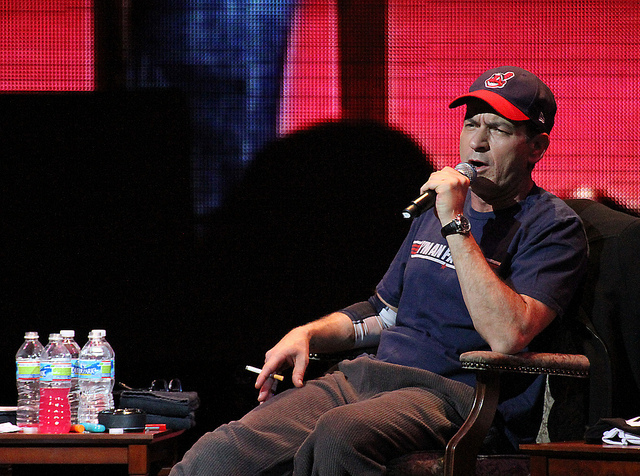 Photo by AmandaHaddoxPhotography
3. Charlie Sheen
In 2011, Charlie Sheen was living large as the star of "Two and a Half Men," where he earned up to $1.8 million an episode. While his domestic issues with both Brooke Mueller and Denise Richards were widely known, Sheen's abuse issues were more carefully hidden. After he was rushed to the emergency room in January 2011, he checked into a rehab facility to address his drug and alcohol abuse. In March 2011, he claimed that he was clean, yet that same month, he was fired from his hit show after making incendiary remarks on a radio show. Since then, Sheen's antics have been tabloid fodder, and many sources still claim that he is a habitual abuser of drugs and alcohol, a fact that will be sure to cause issues in the coming months as he plans his wedding (his third) to porn star Brett Rossi.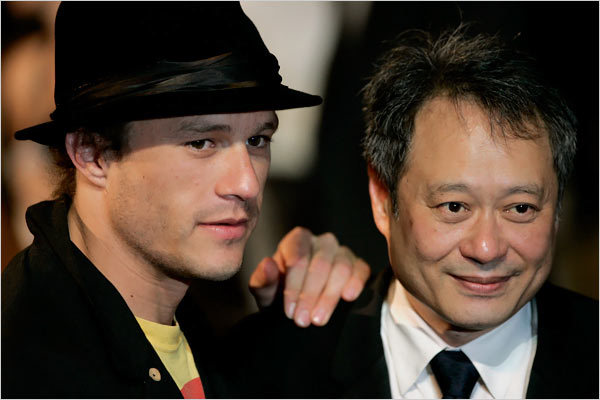 Photo by scdiem
4. Heath Ledger
From his role in the teen Shakespearean film 10 Things I Hate About You to his to his unforgettable lead role in Brokeback Mountain to his final, Oscar award-winning performance as The Joker in The Dark Knight, Heath Ledger seemed as if he could do no wrong in his professional life. Known for his tousled blond hair and Australian accent, Ledger seemed like a guy who'd be quick with a joke and a smile. Fans of the actor were shocked when he was found dead at the age of 28 as a result of his addictions. The autopsy done on Ledger revealed that he had accidentally overdosed on prescription medications, including Ambien, Xanax, and Lorazepam. Many speculated that Ledger had tried to get sober in the months leading up to his death, but he struggled with his sobriety and the recently split with long-time girlfriend and mother of his child, Michelle Williams.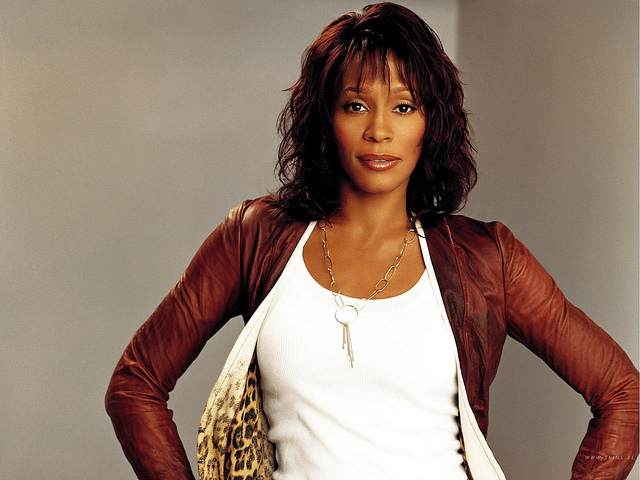 Photo by italiatopgames
5. Whitney Houston
In the 1980s and 1990s, the radio airwaves were dominated by Whitney Houston, whose hits included "I Will Always Love You," "I Wanna Dance with Somebody," "My Love is Your Love," and "It's Not Right But It's Okay." In 2000, Houston made news not for her music but for the discovery of marijuana in her bag at a Hawaiian airport. While those charges were dropped, they signaled a twelve year speculation of Houston's sobriety. From 2000 to her death in 2012, she entered rehab twice as well as an outpatient facility. When she accidentally overdosed and drowned before the 2012 Grammys, the world mourned the loss of a music icon. Houston's autopsy found that the singer had multiple substances in her body, including Xanax, cocaine, and marijuana. Her cocaine abuse was so severe that her septum had perforated.

Photo by munzz
6. Philip Seymour Hoffman
When Philip Seymour Hoffman was found dead in his New York apartment, many could not believe that he'd lost his ongoing battle with his addictions. Known for his Oscar award-winning role in Capote and his Oscar nominated roles in Doubt, Charlie Wilson's War, and The Master, Hoffman seemed as if he had nowhere to go but up in his professional life. Despite his award-winning acting, Hoffman privately suffered from a decades-long addiction to prescription pills and a heroine addiction. After two trips to rehab in 2005 and 2012, Hoffman ultimately lost his battle against the drugs in February 2014.

Photo by Aumanack – Diversão Sem Limite aumanack.com.br
7. Shia LaBeouf
Shia LaBeouf is no stranger to shocking people. At the premiere of his Lars Von Trier film, N*mphymaniac, he arrived with a paper bag over his head. He also lost a part in a Broadway show after losing his temper and punching a hole in the wall. Then, in June 2014, he was arrested after being kicked out of a Cabaret revival. Clearly, he had some unresolved issues, and many speculated that he had an addiction. By July 1, 2014, the former child star (who was made a household name in The Transformers series) decided to enter seek treatment for alcohol abuse. While he's currently not enrolled in an in-patient rehab facility, LaBeouf has been seen carrying the blue Alcoholics Anonymous handbook, so perhaps he has decided to calm his antics down for a while.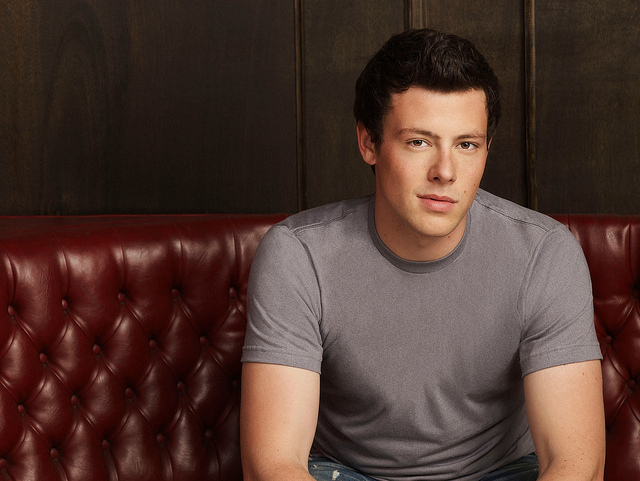 Photo by flogvipnd
8. Cory Monteith
Fewer television stars came across as clean cut and All-American as Cory Monteith. During his run on "Glee," fans knew him as Finn Hudson, football player and Glee Club star. When he was found dead of a drug overdose in a Vancouver hotel in July 2013, many fans were shocked as he had kept his struggles very private. Monteith had entered rehab twice: once at the age of 19 and again a few months before his death. The 31-year-old had just completed a 30 day program and had plans to move in with girlfriend and fellow "Glee" star, Lea Michele, but died of an accidental overdose from heroine.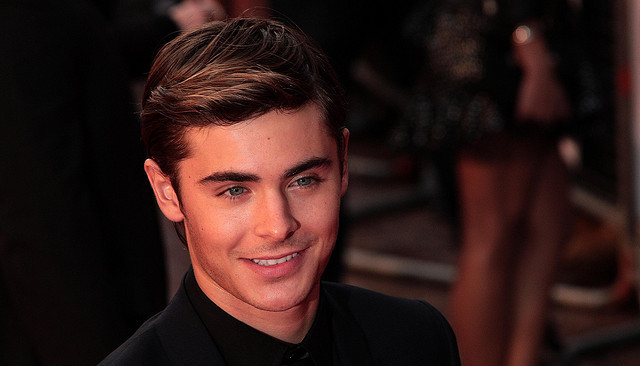 Photo by http://dirtywhorelebrity.com/
9. Zac Efron
Another squeaky clean television star, Zsc Efron, the star of Disney's High School Musical series and the film adaptation of Nicholas Sparks' The Lucky One, startled fans when he entered rehab for cocaine and alcohol abuse. His admittance followed several incidents, including a broken jaw, that pointed to Efron's struggles with substance abuse. After completing his program in 2013, Efron committed himself to a life of sobriety and joined Alcoholics Anonymous. After his stint in rehab in April 2013, he was vocal about changing his life for the better. However, recent reports have surfaced of his Skid Row fight in March 2014, where he and a body guard were involved in an altercation in L.A.'s notorious neighborhood. Has Efron gotten clean for good? Only time will tell.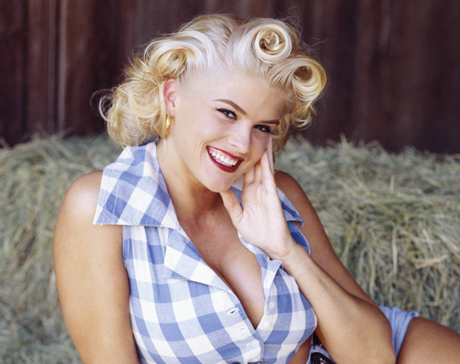 Photo by telesatelite
10. Anna Nicole Smith
A blonde bombshell who graced Playboy covers, Anna Nicole Smith was also a television star (in her self-titled show that ran for two years on E!) and a notable model for companies such as Guess and Lane Bryant. In February 2007, Smith died of a drug overdose in a Florida hotel room. Though the drugs were prescribed to her, the combination in which she was taking the eight different drugs was ultimately lethal. The shock did not end with her death–the legal proceedings that occurred as a result of Smith's passing were entertainment in their own right. Her friend and attorney Howard K. Stern was arraigned on five counts of prescription drug fraud but was ultimately cleared of all charges. The heated custody battle over her daughter Dannielynn also captured the nation's attention with the child's custody going to her father, Daniel Birkhead.