Some celebrities know how to act, some know how to make music and some are professional athletes. One thing that many of these celebs have in common is knowing how to party. These are a few that could definitely show you a good time.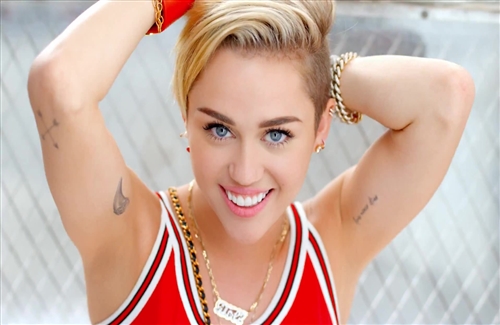 Photo by hdfinewallpapers
1. Miley Cyrus
Despite getting her start as wholesome Disney actress Hannah Montana, Miley Cyrus has taken partying to a new level. With her shorter hair, abbreviated amount of clothing and need to twerk with her tongue out, Cyrus is the epitome of young Hollywood in the social scene.
Rumor has it that her love of partying led in part to her breakup with fiancé Liam Hemsworth, but most-recent boyfriend Patrick Schwarzenegger has been photographed drinking and smoking with Cyrus in Miami and Las Vegas. Her reputation for trashing hotel rooms and topless dancing has caused her to speak out about her recent charitable works in an attempt to alter her image. It looks like Cyrus has come into her partying ways like a Wrecking Ball, and her love for the social scene is Bangerz.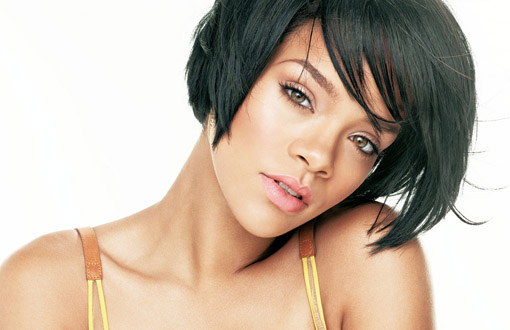 Photo by cvrcak1
2. Rihanna
In a 2013 article, Rihanna told Us Weekly that she "hates partying" and prefers to stay home. However, her nighttime exploits made the news the following March when she was out with Drake and again in July when she was spotted with the German national team during the World Cup. Her partying continued with photo-ops with One Direction's Harry Styles and Kendall Jenner in December 2014.
As 2015 begins, Rihanna has been spotted repeatedly in clubs and at star-studded parties with Leonardo DiCaprio, baring her tummy and with a glass in hand. Even the soul-singer's newest track, "FourFiveSeconds" with Kanye West, boasts about staying out all night and partying while her man waits at home. Known for her partying ways in the past, it does not look like this Caribbean Queen is calling it quits any time soon.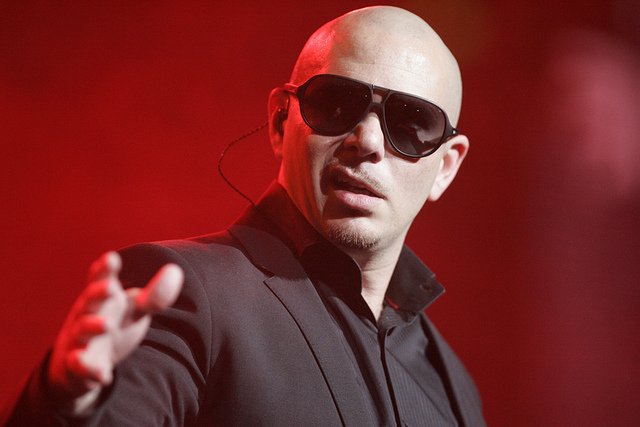 Photo by Eva Rinaldi Celebrity and Live Music Photographer
3. Pitbull
Another singer known for his party anthems, Pitbull rocks some of the biggest parties in his beloved Miami. With popular tracks like "Don't Stop the Party" and "Party Ain't Over," Pitbull makes a living as a party animal. He is a staple for the biggest New Year's Eve party in Miami, and even the 2015 Super Bowl champions, the New England Patriots, requested Pitbull's presence at their post-win party.
Not one to be trapped by mere Earthly restrictions, Mr. Worldwide recently sat down to discuss the possibility of moving his Latin parties to Mars. Luckily, Pitbull can't see a reason to head to outer space since he already has the bare party essentials in Miami: water and oxygen.

Photo by david_shankbone
4. Chelsea Handler
Hardly a stranger to the partying lifestyle, Chelsea Handler is not shy about describing and explaining all the dirty secrets of her past. With a public love of drinking, vodka in particular, Handler has also been outed by a former friend about her use of cocaine and ecstasy in the early 2000s. Although she claims to avoid most drugs these days, she has managed to parlay her drinking stories into a couple of bestselling memoirs.
In more recent years, Handler's propensity to order bottle service even landed her in a back brace after a hard night of partying. Not shy about announcing her drinking binges, Handler has also admitted to downing Quaaludes at Jane Fonda's house and partying with much younger celebs like Harry Styles, Jaden Smith and Kendall Jenner. It looks like Chelsea can "handle" a party with anyone!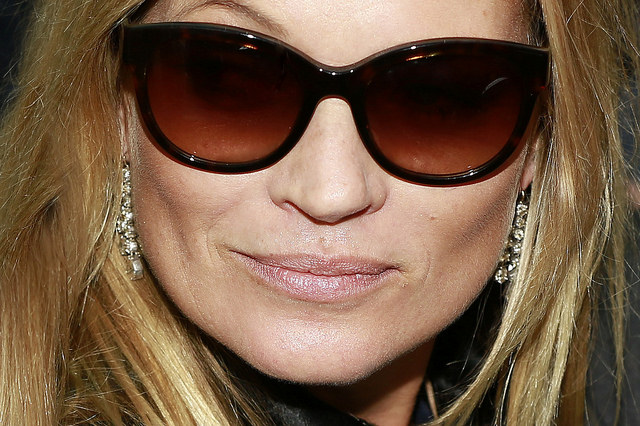 Photo by Walterlan Papetti
5. Kate Moss
Known for years now as the quintessential party girl, most people have all but forgotten that Kate Moss was once a very successful and sought-after model. Despite entering her 40s, Moss knows how to drink and smoke with the best. With her rise to fame in the early 1990s when she was just a teenager, Moss has had years of practice in cities around the world, from London to New York to Los Angeles.
Despite health scares such as kidney infections and several stints in rehab, Moss has been known for her equally hard-partying boyfriends. Attending clubs and parties four or more times a week, Moss is the epitome of a party girl. In fact, on her 40th birthday in 2014, Moss spent a jaw-dropping 100 straight hours partying with her guests.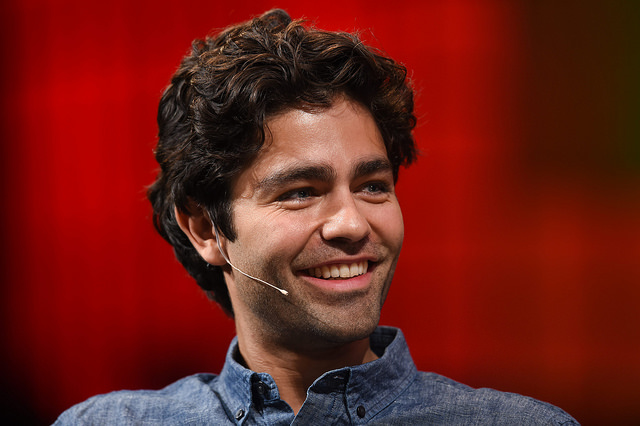 Photo by Web Summit
6. Adrian Grenier
Possibly more well-known for his party habits than for his acting, Adrian Grenier just seems to pop up at all the best parties. Although he is not typically the host of the party, Grenier can often be seen in photos of the best gatherings, making the rounds as a frequent partier himself. From Vegas to the Super Bowl, Grenier can be seen with his hands in the air and his mouth in a wide smile.
It seems that Grenier has friends in all art forms, getting himself invited to parties with professional athletes, actors and Grammy nominees. Despite not being the most recognizable guest at most of these affairs, Grenier always seems to be having a good time, and photos of him at the best parties abound. Now he just needs an Entourage of his own, and he will truly be one of the best celeb partiers.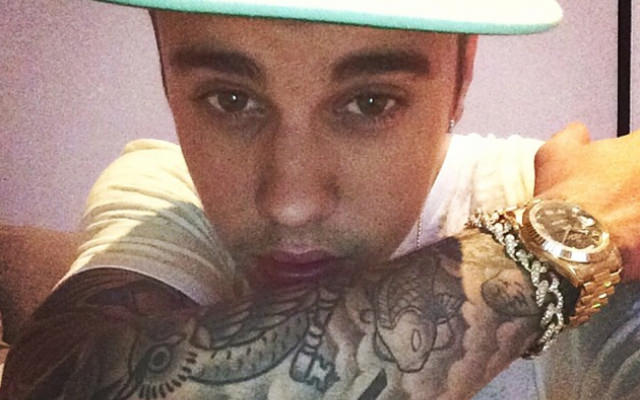 Photo by HotGossipItalia
7. Justin Bieber
With frequent hard-partiers like Johnny Manziel and Chris Brown surrounding him, Justin Bieber has made a name for himself as a party boy. Despite being underage, recent events like two police visits to his Beverly Hills condo in the early morning hours of October 2014 have done little to quell the reports that Bieber's partying may be getting out of control.
With an appearance on Ellen DeGeneres' show in February 2015 to apologize to his fans for his recent driving offenses and an egging of his neighbor's house after a hard night of partying, Bieber hopes to moves on and improve his behavior. Only time will tell whether his fans can Believe in his change of heart, but Never Say Never.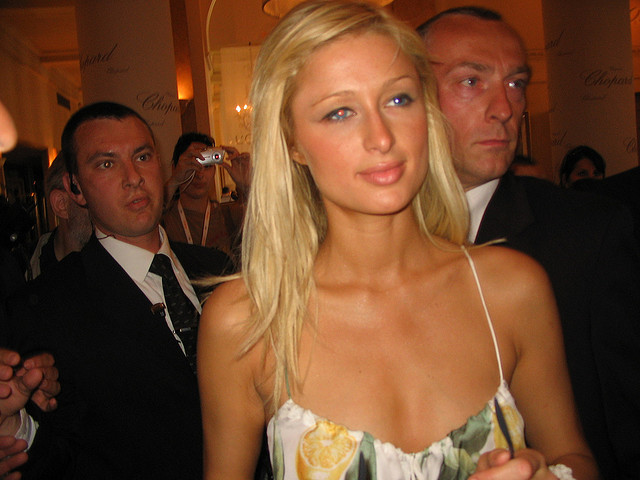 Photo by casasroger
8. Paris Hilton
Although more-frequently in the news a decade ago, Paris Hilton retains her crown as one of the top partiers thanks to her ongoing activities. As a celebrity most known for partying rather than acting, singing or any other professional endeavor, Hilton has built her career and empire on her nighttime activities. With photograph after photograph of the socialite table dancing with drinks in hand, Hilton was even caught with cocaine in 2010.
In March 2014, Hilton took her partying to a new level, purchasing her own apartment complex in the Philippines which she often uses to host lavish parties. She has also expanded into a DJ business that allows her to continue hosting parties and raking in cash. After a recent four-day DJ stint that brought her over 2 million dollars, Hilton promptly spent a quarter of a million of it on drink services for her friends.

Photo by morrisseysteve
9. Seth Rogen and James Franco
Known more for their smoking than for their drinking, Seth Rogen and James Franco often come to parties as a pair. With little fear of the repercussions, both men post frequently on social media about their partying exploits, sharing photos and offering quips about their most recent shenanigans. Even with the possible backlash from North Korea over their film The Interview, Rogen and Franco could not be kept down, partying with many celebs during their wait for its release.
Their lifestyle has transferred to the silver screen, showing up in the semi-true-to-life films This is the End and Pineapple Express, both based on some of their musings while being high. When Rogen and Franco are at the party, the fun is unlikely to end.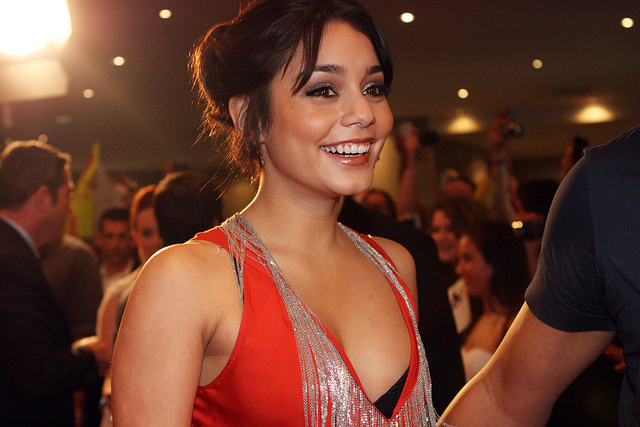 Photo by Eva Rinaldi Celebrity and Live Music Photographer
10. Vanessa Hudgens
Another former Disney maiden, Vanessa Hudgens has seemingly made it her mission to leave her squeaky-clean image behind. With risqué turns in films like Machete Kills and Spring Breakers, Hudgens has transformed herself from the angelic girl next door to a sex symbol, and it has continued into her personal life.
Not afraid to show some skin, Hudgens is often photographed in her Bohemian style, and she has shied away from admitting to any drug use. However, she does enjoy a good rave and dancing the night away after a few drinks. After partying in such exotic locations as Miami and Bali, Hudgens has clearly traded in her High School Musical persona for something a little more wild.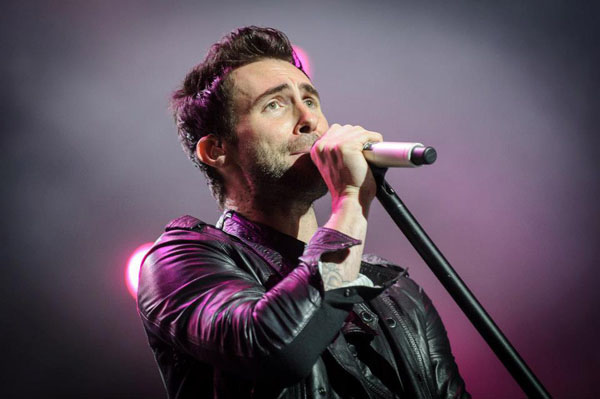 Photo by Portal Focka
11. Adam Levine
The Maroon 5 frontman has spoken publicly about his past with hallucinogenic drugs, claiming that his drug use has actually improved his creative process and his life. A 2013 lawsuit by a former security guard at Adam Levine's popular television show "The Voice" alleges that smoke constantly emanating from his dressing room and makes it difficult for others to work in the studio.
Perhaps it is his drug-induced musical success or his love of tequila that keeps this man going, but those two vices have definitely contributed to his reputation as quite the ladies man. His friendships with other celebrities, from country musician Blake Shelton to childhood pal Jonah Hill, do not tame his partying reputation either. Despite his recent marriage, it does not look like Levine is giving up his late night Moves Like Jagger any time soon.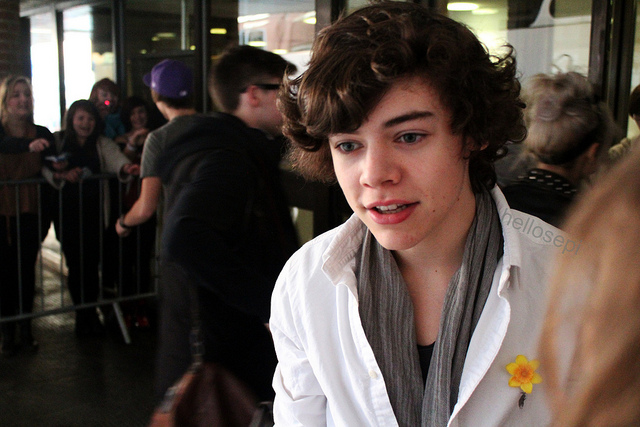 Photo by hellosepi
12. Harry Styles
While the One Direction boys are all known for their partying habits, Harry Styles and his hair stand out as one of the leaders in the late-night activities. Despite turning 21 in February 2015, Styles has been enjoying the nightlife for the past couple of years since his musical quintet has hit the big time.
With links to more than a handful of different women over that time, Styles has been seen leaving parties from London to Los Angeles, looking a little worse for wear. Styles and his pals have protested that while he was underage in the United States he did not partake in alcohol, but photos of him leaving a bar in Los Angeles after an October 2014 birthday party seem to show otherwise. Styles has delayed flights a few times in the past few years, supposedly to nurse his hangovers. With rumors that he is choosing the lifestyle over his band mates, Styles may soon have to make some Night Changes to keep the band going in One Direction together.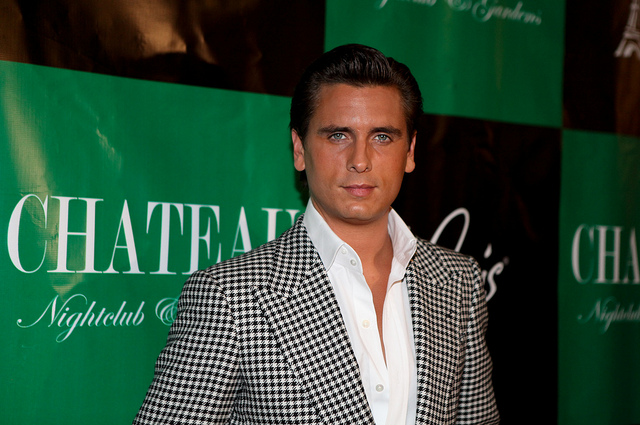 Photo by Gabe Ginsberg
13. Scott Disick
Only known for being the other half of Kourtney Kardashian, Scott Disick has maintained a years-long battle with alcohol and drug addiction all while producing three new members of the Kardashian clan. His repeated stints in rehab have not seemed to have done the trick, and Kourtney's empty threats have made no difference either.
Disick's repeated alcohol- and drug-induced incidents have been well-documented on the family's television show "Keeping Up with the Kardashians," as well as on its many spin-offs. With punches through doors, nights leaving Kourtney at home with the children and obscene comments and actions at important events, Disick has made it clear that partying is a big part of his life. His most recent Aspen exploits in January 2015 have made it clear that Kourtney is contemplating not keeping up with him much longer.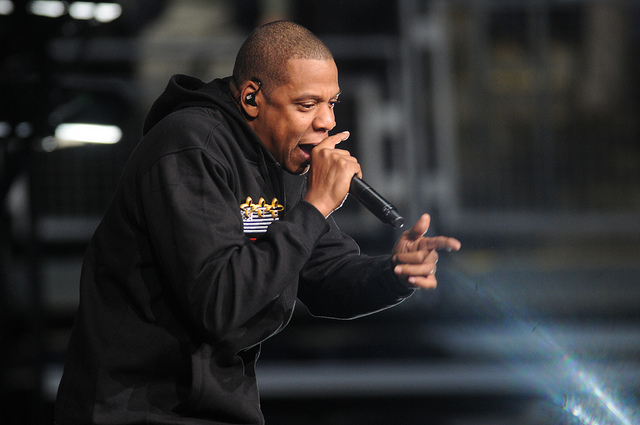 Photo by www.adamglanzmanphotography.com
14. Jay-Z
With many media outlets reporting a possible Jay-Z and Beyonce divorce in 2014, the main culprit leading to these rumors appears to be Jay's ongoing party habits. A long-time bachelor before settling down with Bae, the rap tycoon was known for his exorbitant lifestyle, and it seems that he has not slowed down much after becoming a husband and father.
In fact, the oft-repeated video of Beyonce's sister Solange attacking Jay-Z in an elevator reportedly occurred because Jay insisted on going to Rihanna's party rather than heading home with his family. Jay and Beyonce claim that they are working out their differences and will continue their marriage, but only time will tell whether or not Jay has altered his Blueprint and will keep his partying under control.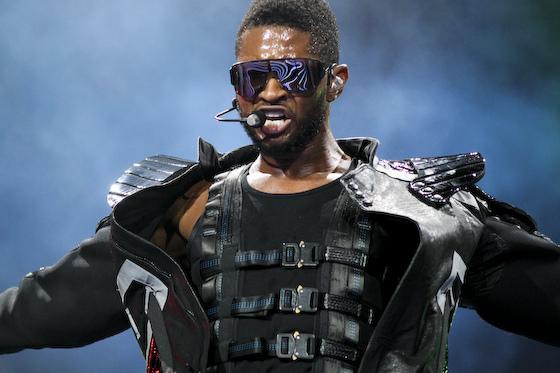 Photo by Marco From Houston
15. Usher
A frequent singer of party anthems and of collaborations with fellow partiers like Pitbull and Justin Beiber, Usher has long been known for his activities. Since he first become a star at a young age, Usher has been offered many opportunities with drinks, drugs and women, and he has rarely turned them down.
In fact, during his contentious divorce with Tameka Foster, Usher's ex-wife accused the singer of loving partying more than his own children. With photos showing him partying in Europe, Los Angeles and New York, Usher was brought to tears but unable to deny his participation in such activities. With frequent nights away, Usher may again find Love in This Club or he may have to make Confessions Part 3.