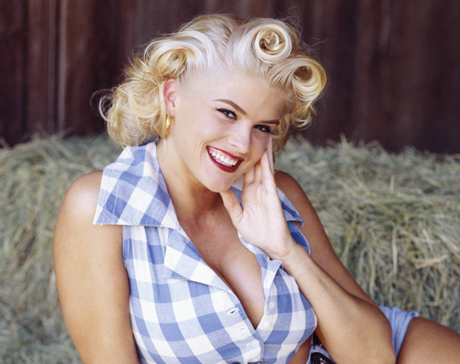 Photo by telesatelite
1. Anna Nicole Smith
Anna Nicole Smith had her own reality show in 2002. We got to know her and her family, especially her son Daniel. Anna was never the same after discovering her son "asleep" in a chair in her hospital room on that September morning, days after having her daughter. "If Daniel has to be buried, I want to be buried with him."
Anna's body was found on February 8, 2007 in a Hollywood Florida hotel room. She died of a drug overdose at age 39.

Photo by theboger22
2. John Ritter
On September 11, 2003 Ritter was working on the second season of his sitcom, 8 Simple Rules for Dating My Teenage Daughter. Experiencing nausea and vomiting, Ritter was rushed to the hospital. He died at the age of 54 from a separation of tissues in the aorta area.

Photo by ossie_from_london
3. Sonny Bono
Sonny Bono was a musical hit maker of the 60's and 70's and then became a politician. He was half of the Sonny and Cher musical duo, the 16th Mayor of Palm Springs in the late 1980s and became a Palm Springs California congressman.
On January 5, 1998, Sonny Bono went on a ski trip at the Heavenly Ski Resort just outside of South Lake Tahoe, Nevada. Injuries from hitting a tree while skiing caused his death at age 62. His death was attributed to pain killers.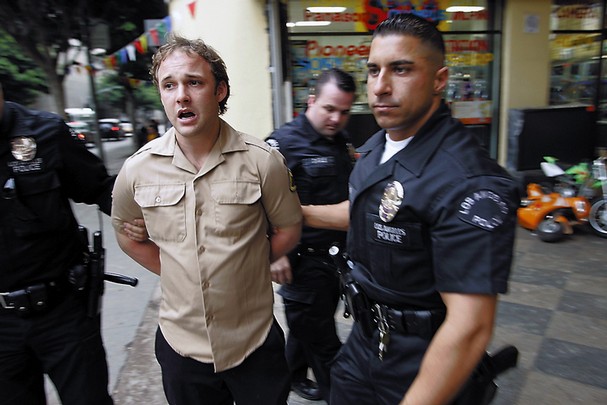 Photo by 梵音轮回
4. Brad Renfro
Renfro began a thriving movie career at the of 12 when he was cast in The Client, based on the John Grisham novel. He was named People magazine's one of the Top 30 under 30.
On January 15, 2008, the body of 25-year-old Renfroe was found in his Los Angeles apartment. The coroner's office announced that it was an accidental death from a mixture of heroin and morphine.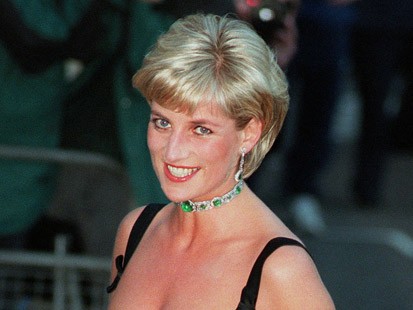 Photo by lkalamujic
5. Princess Diana of Wales
Mother of Prince William and Prince Harry was one of the most popular members of the royal family.
On a drive through the Pont de l'Alma road tunnel in Paris, Princess Diana was killed in a car accident on August 31, 1997 at age 36. Henri "Pastis and Prozac" Paul was driving drunk and very fast at the time. The car crashed into a pillar inside the tunnel, killing Princess Diana and everyone else in the car.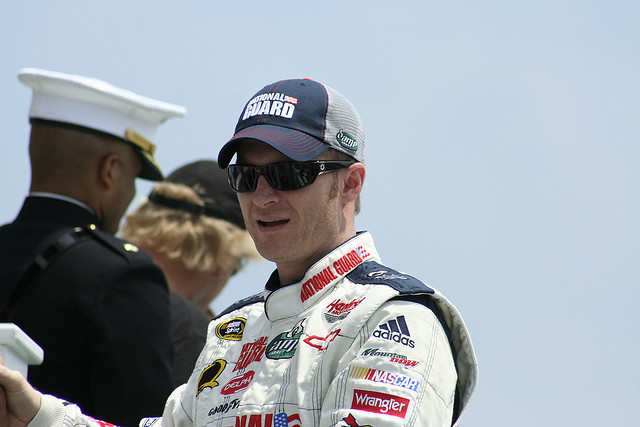 Photo by plstt
6. Dale Earnhardt
Dale Earnhardt holds the spot of a great NASCAR driver with a total of 76 winning races. Daytona Victory in 1988 is included.
On February 18, 2001 at the age of 49, he was in the 2001 Daytona 500. He was on the front stretch with only 3 laps to go. In turn 4, Sterling Marlin's front bumper touched Earnhardt's rear bumper. After turning off the road, he was in the path of Kenny Schrader's car. Before slamming into a wall, Schrader's car crashed into Earnhardt's passenger door area. He was killed instantly.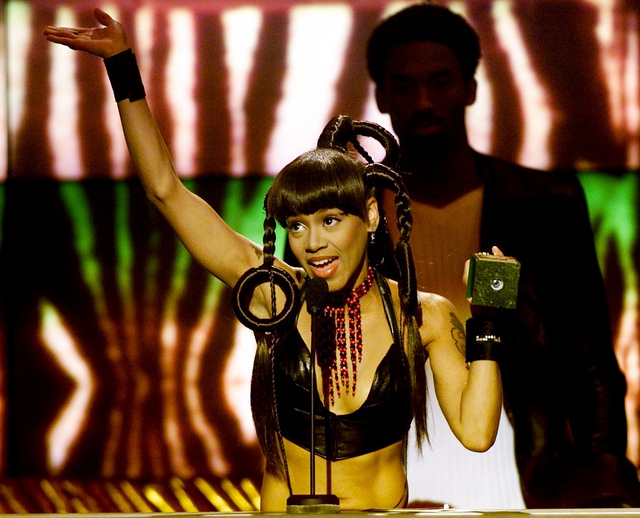 Photo by Trent Rock's Visual Vices
7. Lisa "Left Eye" Lopes
She was one of the members of the R&B girl group TLC.
On April 25, 2002 Lisa was vacationing in La Ceiba Honduras. While driving a rented Mitsubishi Montero SUV en route to San Pedro Sula, she pulled out of the way of an oncoming car. The SUV tipped over, rolling several times killing the 30-year-old rapper.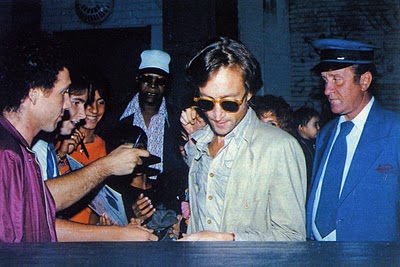 Photo by Duriangray
8. John Lennon
John Lennon was reentering show business after a brief five year vacation to help bring up five-year-old son, Sean. John Lennon was one of the more controversial members of the Beatles. In the 1970s he'd gone solo, then joined his wife Yoko in the Plastic Ono Band .
On December 8, 1980 John Lennon and his wife had returned at 10:50PM from Record Plant Studio where they were mixing song tracks. They were met by several autograph seekers including Mark David Chapman, a security guard from Honolulu. Yoko exited the car first and waited for Lennon in the alcove of the Dakota building in New York City. Chapman shot Lennon in the back as he exited the car. Five shots were fired from Chapman's .38 revolver and only four of those shots struck Lennon. At 40, Lennon died at the hospital.

Photo by cvrcak1
9. Michael Jackson
Perhaps the most successful and most unusual member of the Jackson 5, Michael Jackson went on to a successful solo career. Jackson's ever changing appearance and strange lifestyle brought much media attention.
By 2009 Michael Jackson was rehearsing his This is It tour, his final tour. Originally set for 10, it was increased to 50 by popular demand at The O2 Arena in London from July 2009 ending in March 2010.
Michael Jackson returned home at around midnight from rehearsing all day at the Staple Center. He went to bed that night after his dose of propofol, claiming it is the only thing that will get him to sleep. A lethal combination of propofol along with 3 other drugs were responsible for Jackson's cardiac arrest.
Dr. Conrad Murray, who was Jackson's personal physician for the tour was charged with acting irresponsibly. He was charged with manslaughter for the June 25, 2009 death of Michael Jackson at the age of 50.

Photo by Justine Trickett
10. Brittany Murphy
Brittany Murphy is probably best known for the role of Luanne Platter in the animated situation comedy King of the Hill. She was on King of the Hill from 1997-2009.
At 8AM on December 20, 2009 she had collapsed in her bathroom and was found by her mother who could not revive Brittany. Brittany Murphy died of pneumonia at age 32.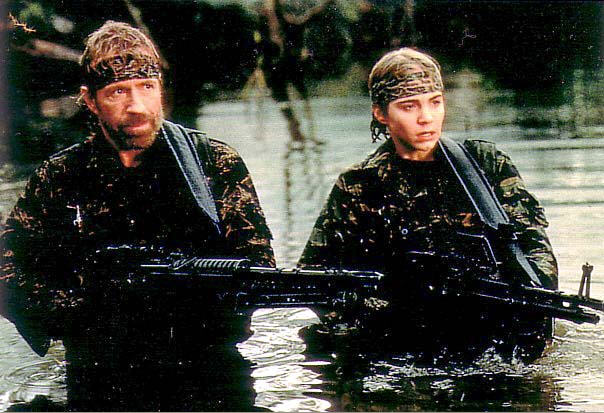 Photo by Uncinefilo
11. Jonathan Brandis
Jonathan Brandis actor, director and screenwriter is best known for playing Lucas Wolenczak the teen prodigy on SeaQuest DSV. He began his career at age 4 as a child model.
On November 12, 2003 Brandis's friends found him hanging from a nylon rope in the hallway of his second floor apartment building. At 2:44PM in the afternoon, the 27-year-old was pronounced dead at Cedars Sinai Medical Center.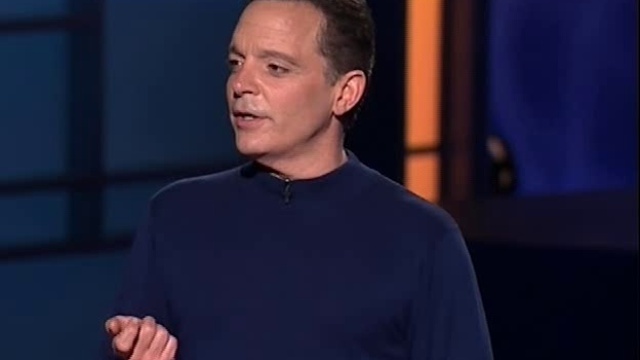 12. Richard Jeni
Richard Jeni was known for his one-liners. "Going to war over religion, is basically just killing people in an argument over who has the better imaginary friend." His humor was considered hilarious.
Richard Jeni suffered from depression. While his girlfriend was downstairs cooking breakfast, Richard Jeni was upstairs in his bedroom shooting himself with a .38 caliber Colt Detective Special. His girlfriend heard the shot and found him with the gun between his feet and a bullet in his head. He died at the age of 49 on March 10,2007.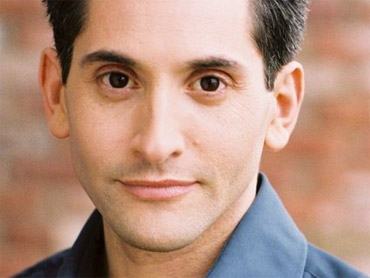 Photo by www.YoVenice.com
13. Andrew Koenig
He was an actor and a director. Andrew Koenig was probably best known as Richard Boner Stabone, the best friend of Mike Seaver in the TV sitcom Growing Pains. Koenig directed short films that included Woman in a Red Dress, Instinct VS Reason and Good Boy.
Andrew Koenig was supposed to fly back from Vancouver, British Columbia to the U.S. two days after Valentines Day 2010. He missed his flight. His family reported him missing. Nine days later, some friends and family members finally found his body hanging from a tree in downtown Vancouver's Stanley Park. Andrew Koenig was 41 and his suicide was due to depression.

Photo by Flickr
14. Freddie Prinze
He was a comedian who made it big joking about his impoverished upbringing as a Hungarian-Puerto Rican. He very soon starred opposite Jack Albertson in the sitcom Chico and the Man. In the show, Albertson and Prinze worked together as garage mechanics.
After Jimmy Carter's Inauguration in January 1977, Prinze called his mother and friends to tell them he was planning to commit suicide. Addicted to drugs, Prinze placed a .32 caliber pistol at his temple. He pulled the trigger. He was comatose in the hospital for one week before his death on January 29,1977 at the age of 23.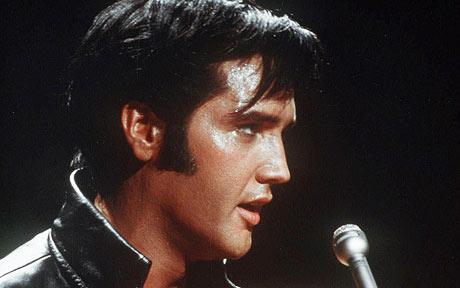 Photo by cvrcak1
15. Elvis Presley
He was perhaps the first rock star and a teen heartthrob. He entered show business in the middle 1950s. His musical style was loved by all races. He was nicknamed The King because of his big hits. "Love Me Tender" and "Jailhouse Rock" were two big hits of his that also became box office hit films for Elvis.
Elvis had an addiction to various drugs including codeine and valium. He was found on the bathroom floor in his Graceland home by his nine-year-old daughter, Lisa Marie. According to a coroner's report, Elvis' death was due to a bowel obstruction. He was only 42 when he died on August 16, 1977.

Photo by hellboy_93
16. Selena
Selena Quintanilla was the inspiration and namesake of Selena Gomez. Selena Quintanilla used just her first name. She was a top Latin singer in the 1990s. Selena was called The Mexican Madonna with such hits as "Amor Prohibido" and "No Me Queda Más".
The Queen of Tejano music was not loved by all her fans. Yolanda Saldívar, former president of Selena's fan club was fired because she embezzled from the fan club. Selena and Yolanda met at a Days Inn motel where Yolanda was expected to hand over the missing financial papers. Instead of handing Selena the papers, Yolanda pulled out a gun. Selena tried to flee but was shot in the shoulder. At 1:05PM Selena died on March 31, 1995 at a local hospital from loss of blood. She was 23.

Photo by cultural_instincts
17. Marvin Gaye
Marvin Gaye helped make Motown a success with a string of hits that included "Ain't That Peculiar" and "I Heard it Through the Grapevine." In the 70s he had a hits including "What's Going On" and "Mercy Mercy Me."
Around noon time on April 1, 1984 Marvin and his mother were sitting on his bed having a conversation. His father took a gun and fired some shots at his son. The motive was due to argument that had turned physical. Marvin Gaye moved back in with his parents the year before because of his financial problems. Marvin Gaye would have been 45 on April 2nd.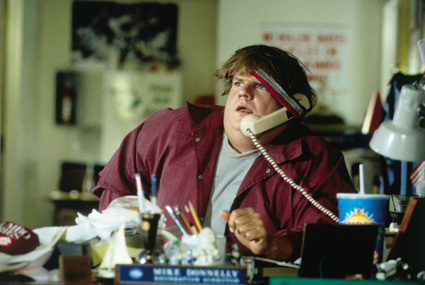 Photo by helenreicher
18. Chris Farley
Chris Farley was a Second City cast member just like many of the other Saturday Night Live cast members. In 1990 Chris Farley joined the cast of Saturday Night Live. Among his most popular sketches was the one where he was an outrageous motivational speaker named Matt Foley who was hired to visit teens in their homes and give speeches. He always told the teens that he "lived in a van down by the river." Through the years he struggled with drug abuse and obesity.
Chris Farley was with a hooker in his apartment on the the night of December 17,1997. They used heroin and crack. Farley passed out at around 11PM, ten feet from his door. The next afternoon he was found by his brother John. Chris Farley was 33 years old.

Photo by perimortem fractures
19. River Phoenix
River Phoenix was a child star appearing in many television commercials. At 16, he gained fame in the film Stand By Me.
Throughout his entire life he had made 16 films and appeared on 7 television shows including Family Ties. He was also one of our much beloved teen heartthrobs.
On October 30,1993 River was planning to perform at the Viper Room with his friend "Flea" and his band The Red Hot Chili Peppers. Phoenix collapsed outside early on October 31, 1993. He had convulsions. He died at age 23 of a mixture of cocaine and heroin.

Photo by Howie_Berlin
20. Heath Ledger
Australian born Heath Ledger made his American debut in the series Roar . His entire acting career included 21 acting parts.
His acting role in The Dark Knight ( the Joker) tended to have disturbing effects on Ledger. He took several sleep aids that rendered him unconscious. He was found dead by his housekeeper at 2:45PM on January 22, 2008. Heath Ledger was 28.

Photo by srimadhava
21. Natasha Richardson
She was the Daughter of Vanessa Redgrave. Natasha is best known as the mother of Lindsay Lohan in the remake of The Parent Trap. She also played Patty Hearst in a 1988 film.
Natasha was in Quebec getting skiing lessons when she fell and had a head injury on March 16,2009. She hadn't suffered any effects for three hours until she suffered from a headache. She died at age 45 just two days later.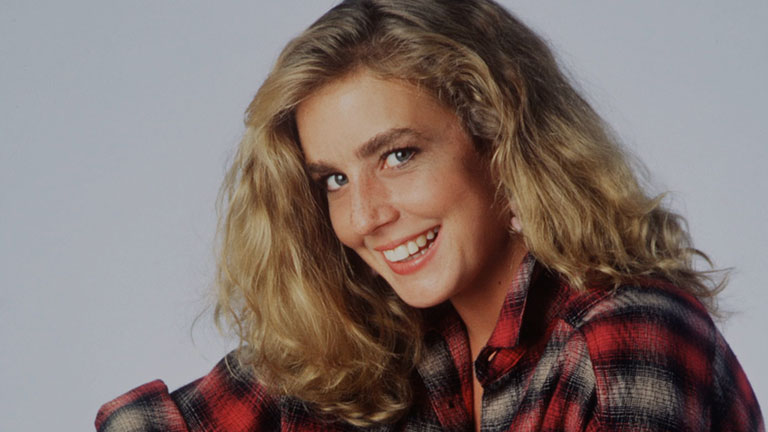 Photo by Flickr
22. Dana Plato
An accomplished skater, Dana was famous for being a child actress from the comedy series Diff'rent Strokes. She played beloved Kimberly Drummond, the sister of Todd Bridges and Gary Coleman.
It was Mother's Day weekend 1999. While visiting her mother-in-law, Dana went into her caravan and took a nap. She never woke up. Dana died at the age of 34 from overdosing on Vanadom and Lortab.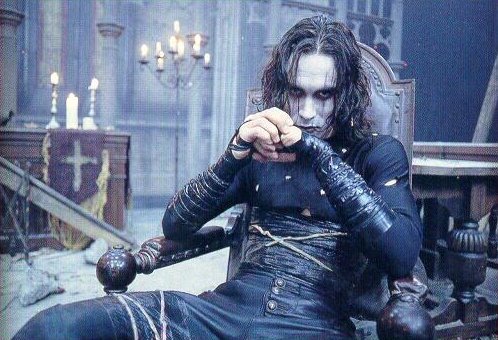 Photo by perimortem fractures
23. Brandon Lee
He was the son of the late Bruce Lee. Brandon became an actor appearing in the movie version of Kung Fu based on the series that starred David Carradine.
Brandon Lee was filming a scene from his film The Crow on March 31, 1993. Instead of blanks, real bullets were accidentally used in the gun during the scene. Brandon was 28