Renowned not so much for its mediocre food, the wildly successful restaurant chain, Hooters is known more for the people behind the food. Its famous staff including well-endowed waitresses sporting clothes their fathers wouldn't approve of while serving beer to the clientele, aren't exactly known for their virtue. Hooters seems to be a launching pad for wannabe celebrities looking for their first taste of fame. However, several celebrities do hail from the less than innocent reputation of being a Hooters girl.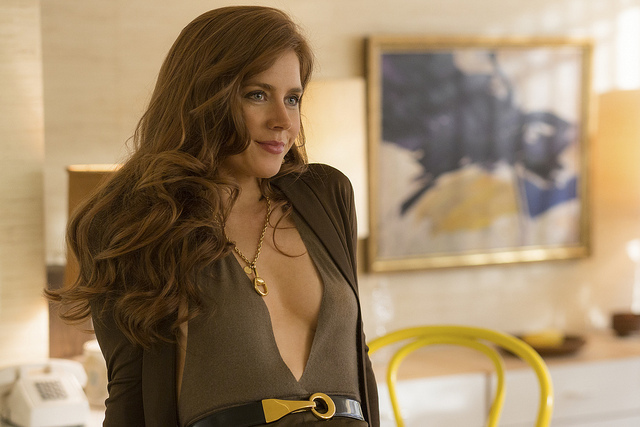 1. Amy Adams
This famous actress worked at a Hooters when she was just 18 years old. Adams says she was saving up money to buy a car. At this point in her life, she had just given up aspirations of becoming a professional ballerina after she and her mother moved to Atlanta. She had just begun working in a community musical theater and needed a way to support herself. She was initially working at a Gap clothing store, but eventually she took the Hooters job which promised more hours. Adams only worked at the restaurant for a mere 3 weeks however as she soon accumulated enough money to make her purchase. She says that she was a bit naive about what her position at Hooters truly meant and she also adds that she soon learned that beer and the skimpy uniform she was required to wear weren't the best combination.

Photo by Flickr
2. Naya Rivera
Like Adams, the well-known young actress, Naya Rivera was a favorite at a restaurant in Valencia, California. She took this job as an occasionally paid actress with short appearances on shows like Family Matters, Baywatch, The Fresh Prince of Bel-Air, House Blend, and others. To support her volatile world in between her short-lived roles, Rivera held several jobs. She was a telemarketer, an employee in retail, and of course a Hooters girl. Apparently she wasn't a fan of the job as she later told Allure magazine that she didn't like the way the Hooters job made her feel. The job often made the blossoming star feel embarrassed and self-conscious.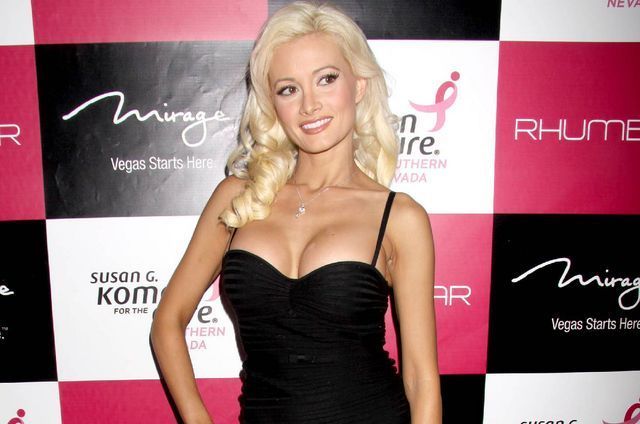 Photo by Flickr
3. Holly Madison
Before Holly Madison became a Hollywood and Playboy favorite, she was just a regular girl making money to go to college. Madison was not afraid to put herself out there. Her fearless attitude led her to audition for basic modeling gigs alongside working shifts at Hooters. These jobs launched her into the world of fame after catching the interest of Hugh Hefner. She subsequently became a Playmate at the Playboy Mansion and eventually one of Hefner's official girlfriends. Only a few months later, Madison became Hefner's top girl. Apparently Holly was rather immersed in her work as a Hooters girl, because about 5 years later, she was named one of Hooters favorite girls of all time.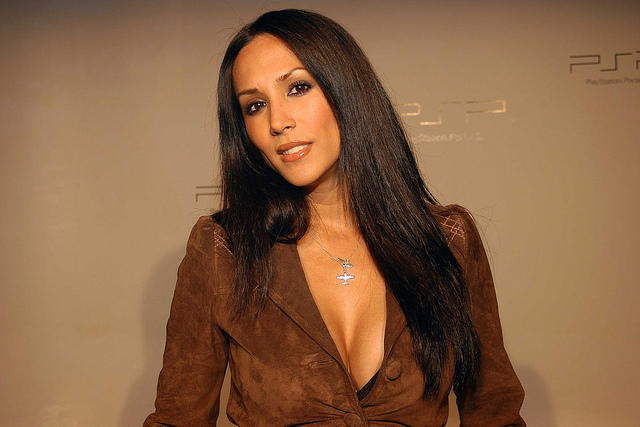 Photo by ssCOBRA
4. Leeann Tweeden
Like the previous mentions, Leeann Tweeden used Hooters as a way to build her income while she went after her bigger dreams of starting a successful modeling career. However, instead of going directly into modeling, Tweeden snagged a sweet gig with "Best Damn Sports Show Period" put on my Fox Sports Net. Tweeden continued her modeling career, however, and even found notable gigs working with greats like Frederick's of Hollywood, and Playboy. She even made the cover of FHM more than a decade later. More than just an employee, Tweeden actually starred in the 1994 Hooters calendar and was a favorite pick among customers and fellow employees alike. She too earned the honor of being named one of "The Top Hooters Girls of all Time".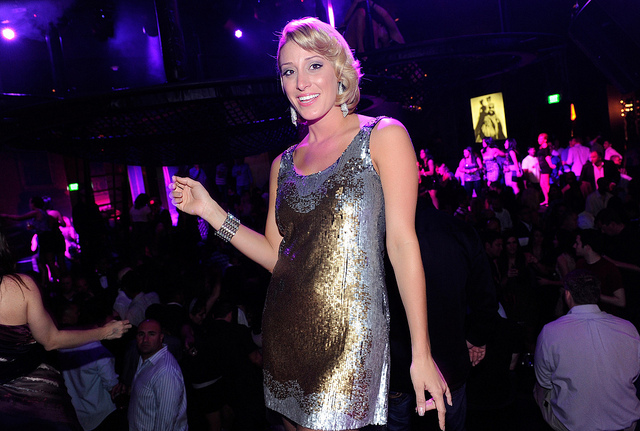 Photo by gallerylv
5. Vienna Girardi
Vienna Girardi has always been an ambitious girl. After fighting her way to the top of a season of The Bachelor (On the Wings of Love) and then later breaking up with Jake, Girardi starred with Scott Disick for another reality stunt involving the hunting of alligators. However, prior to her Hollywood discovery, Girardi was already searching for the limelight. She then had ambitions of one day becoming a lingerie model. But, once she divorced her first husband, she needed a way to earn some cash to support her infant career. Enter Hooters. And, according to a girl she used to work with, Girardi was a devoted employee. She participated in fashion (ahem, bikini) contests and even volunteered to help prepare a Hooters float for a big parade.

Photo by Flickr
6. Samantha Burke
No different from our other mentions, the model, Samantha Burke also relied on her Hooters job as a form of stability in addition to the hopeful beginnings of a steady career in the modeling world. While making some cash at a restaurant located in Pensacola Beach, Florida, Burke met English actor Jude Law, and they embarked on a short relationship which resulted in Burke's first child and Law's fourth. Sophia was born in September of 2009, though by that time Burke had moved past her gig at Hooters and was living in New York.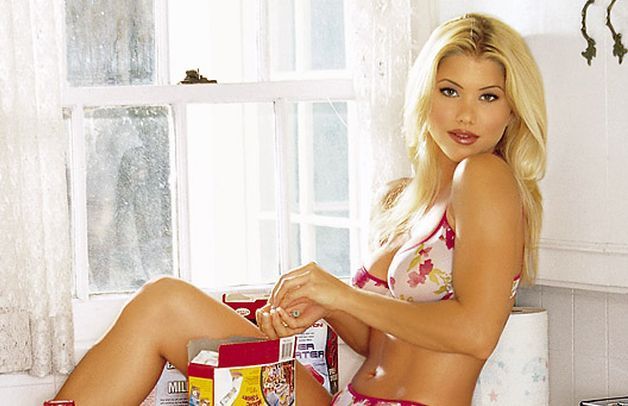 Photo by Flickr
7. Terri Harrison
This German and Japanese beauty always knew she was a doll. It was during her time at Hooters that her long affair with Playboy began. Allegedly, her best friend urged her to send in her photos to the Playboy magazine. This was enough to get her launched into its tumultuous world. She was a Playmate for some time before she was given a month in the American Playboy magazine. She was later given a month in the German version of Playboy. She was also one of the top features in Playboy's swimsuit edition magazine, Playboy's first attempt to go with non-nude photo shoots. Harrison was also a devoted employee at Hooters and tried to boost her presence by becoming a contestant in the Hooters beauty pageant.
Model and Playmate Teri Harrison worked at Hooters and participated in their beauty pageant.