Photo by Flamme_
In Hollywood there are many celebrities that are bisexual, and there have been for a long time. Classic stars, such as Marlon Brando and James Dean, were bisexual men. There are even rumors Marilyn Monroe was bisexual. Today there are a growing number of celebrities that are openly bisexual and support the LGBT community. Here are 10 Hollywood celebrities who are bisexual.
1. Evan Rachel Wood
Evan Rachel Wood is best known for her roles in True Blood and Thirteen. Wood announced she was bisexual in 2011. It was important for Wood to wait to come out publicly, because she wanted people to know her bisexuality was not a phase or an act to gain popularity. Wood first tried to tell her mother she was bisexual when she was 12 but was unsuccessful. Although Wood is happily married to actor Jamie Bell, she continues to educate her fans about bisexuality. The actress also stated after she came out there were occasions where she felt ashamed of being bisexual because, of people that wanted her to identify with being either straight or gay.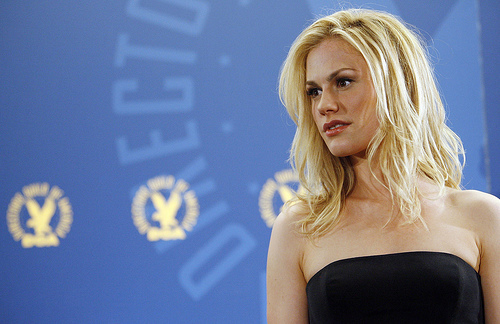 Photo by fanofthestars
2. Anna Paquin
Anna Paquin, star of True Blood, came out as bisexual in 2010 in a public service announcement for LGBT equality. This was a few months before she married her co-star on True Blood, Stephen Moyer. The star recently announced on Twitter that she is a proud member of the LGBT community, and she is also a happily married mother of twin boys. After her marriage and pregnancy, she received criticism about her sexuality. In 2012, Paquin told Zooey magazine, "I'm sure for some people saying they're bisexual feels less scary than making a statement that they're gay. For me, it's not really an issue because I'm someone who believes being bisexual is actually a thing."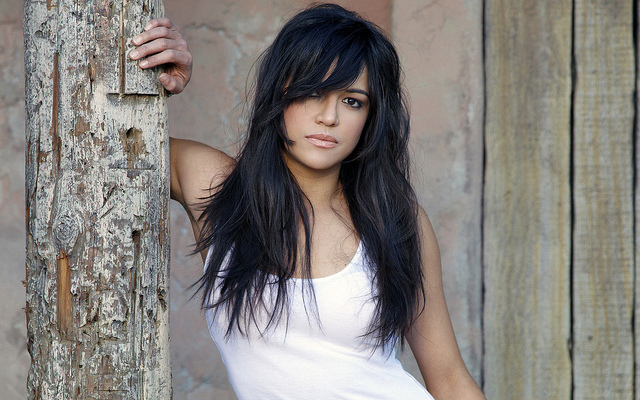 Photo by Sigma Nu 202
3. Michelle Rodriguez
Known for her roles in Avatar and The Fast and Furious, actress Michelle Rodriguez's sexuality has been questioned for years. The star recently confirmed she was bisexual. She revealed to Entertainment Weekly, "I've gone both ways. I am too curious to sit here and not try when I can. Men are intriguing. So are chicks." She later confessed that she decided to come out partly because of her age, and the 35 year old actress stated her life has not changed too much since announcing her bisexuality. It has been rumored the star dated supermodel Cara Delevingne, and the actress was recently seen with Zac Efron.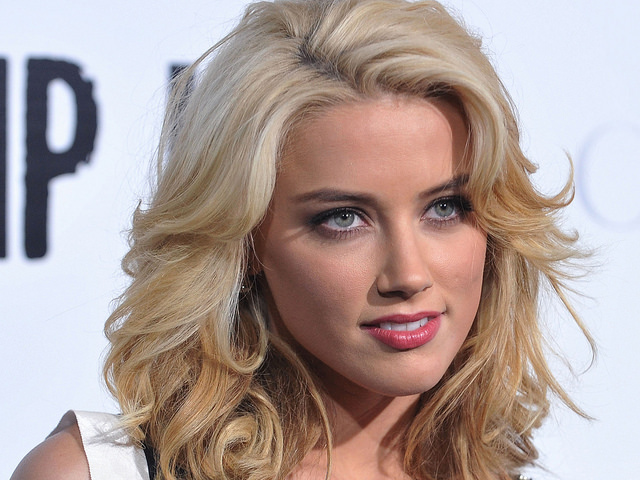 Photo by ssCOBRA
4. Amber Heard
Amber Heard came out with her sexuality in 2010 to make a statement. Heard spoke at the celebration of 25 years of The Gay & Lesbian Alliance Against Defamation. After her announcement in 2010, she told AfterEllen.com she was "part of the problem" because of her silence. The actress is now engaged to Johnny Depp, but had a long-term relationship with filmmaker Tara Van Ree. While in a relationship with Van Ree, Heard stated, "I don't label myself one way or another. I have had successful relationships with men and now a woman. Shortly after the relationship ended Heard started dating Johnny Depp.

Photo by lethicia_blythe
5. Drew Barrymore
Drew Barrymore stated in an interview with Contact Music, "Do I like woman sexually? Yeah, I do. Totally, I have always considered myself bisexual." She has stated in several interviews that she finds woman attractive and feels that two woman together is beautiful. In 2004, the actress stated, "A woman and a woman together are beautiful, just as a man and woman together are beautiful." In 2009, Barrymore joined citizens in LA to protest the Supreme Court's decision to uphold Prop. 8. In 2010, Barrymore was presented with GLAAD's Vanguard Award, and the actress hosted the GLADD Media Awards in 2013.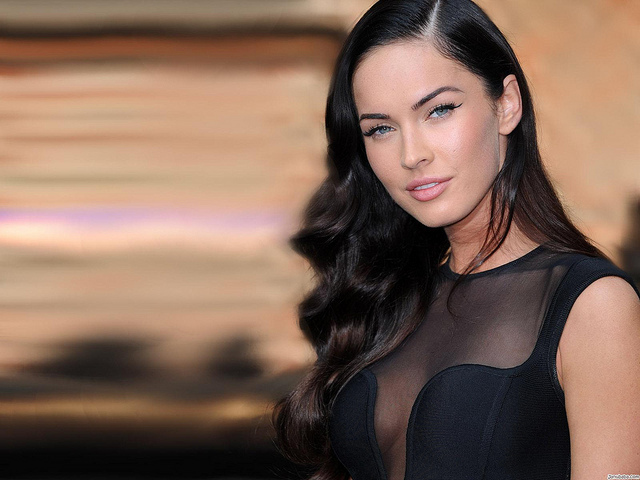 Photo by crazy_six60
6. Megan Fox
Megan Fox has confirmed she is bisexual. Although she is married to Brian Austin Green, she also has stated she likes women. Fox confessed to having a crush on Olivia Wilde. In a discussion about Wilde, Fox stated, "Olivia Wilde is so sexy, she makes her want to strangle a mountain ox with her bare hands." In 2011 she told Esquire magazine, "I have no question in my mind about being bisexual, but I'm also a hypocrite: I would never date a girl who was bisexual, because that means they also sleep with men, and men are so dirty that I'd never want to sleep with a girl who had slept with men."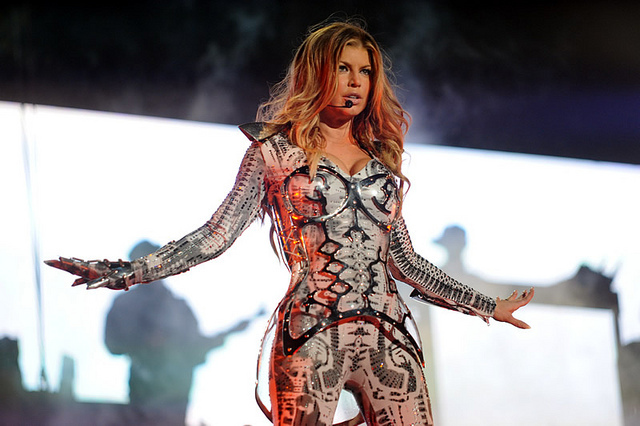 Photo by Toni Francois
7. Fergie
The gorgeous lead singer for the Black Eyed Peas is married to Josh Duhamel, but admit to being bisexual. On an episode of Oprah's Next Chapter, Fergie described going on tour as comparable to college when it came to experimenting with the same sex. Fergie stated, "I never dated women. It was more fun, I think that a lot of women experience this sort of thing in college. Tour was like college in a way." When asked about her husband she stated, "I met him after all that was all out there. I mean I guess I would call it bisexual or sexually open, free spirit… what have you."

Photo by annach157
8. Angelina Jolie
The superstar has always talked openly about being bisexual. In 2003 Jolie was questioned about being bisexual and she said, "Of course. If I fell in love with a woman tomorrow, would I feel that it's okay to want to kiss and touch her? If I fell in love with her? Absolutely! Yes!" The actress is now married to Brad Pitt, and the couple have six children together. The actress stated, "I've never hidden my bisexuality. But since I've been with Brad there's no longer a place for that or S&M in my life. Before she met Pitt, Jolie did have a relationship with her former co-star from Firefox, Jenny Shimizu.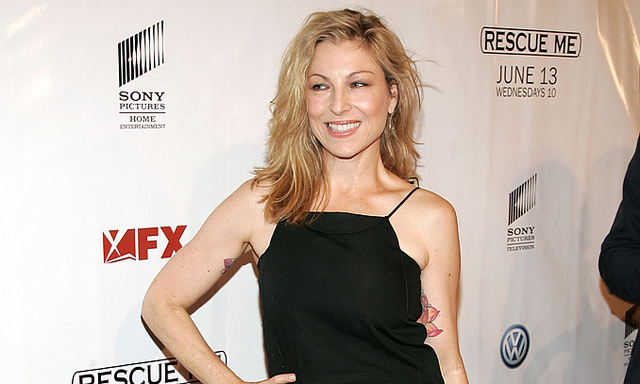 Photo by HOT! Female ARMS
9. Tatum O'Neal
Tatum is the mother of three children with her ex-husband John McEnroe, but is now dating both men and women. Tatum told PEOPLE, "I like women. I definitely have been dating mostly women recently."
The actress went on to say "I think women are the most amazing creatures on earth. They're gentle, and also more intelligent than the men that I've met recently. I don't have a steady right now, but I look forward to it." Tatum has dated a wide range of partners in the past, including Michael Jackson, Leif Garrett, Prince Albert II of Monaco, and the notoriously poorly behaved Alec Baldwin.