The following are 14 of the most beautiful women in reality TV.
Photo by enzer_flicks
1. Ali Fedotowsky
Born Alexandra Elaine Fedotowsky, Ali began her television career when she was cast on The Bachelor series in 2010. Along with the 24 other women, she sought the affections of pilot Jake Pavelka. The blonde beauty later became the star of the Bachelorette. In the season finale she became engaged to Roberto Martinez. In November 2011 the couple ended their engagement. Fedotowsky eventually moved to San Diego where she became part of the Fox news station as a correspondent. She was also a host on the lifestyle show, 1st Look. Fedotosky has since continued to build her career as a television personality. She was part of the live judging panel for Miss USA in 2012 and has also worked for E! News. In February on People.com, Ali was was quoted as saying that she loves to eat pasta for breakfast. She stated that this way she won't deprive herself of it and can burn it off all day.

Photo by jackyunay
2. Tila Tequila
Tila Tequila is one of the world's most gorgeous models and television personalities. She has appeared in a variety of men's magazines including Playboy and Maxim. She was also the host of a Fuse TV show. Born Tila Nguyen in Singapore, Tila was raised in Houston, Texas. She now resides in Los Angeles. Her reality show A Shot at Love with Tila Tequila was on for two seasons. Tequila's acting, music, and modeling career has been quite extensive. She was a singer and songwriter for a band called Beyond Betty Jean. She later was the lead singer in a band named Jealousy. She has appeared on NBC's game show Identity. Tequila even launched an online business venture that featured a custom line of clothing for women and men.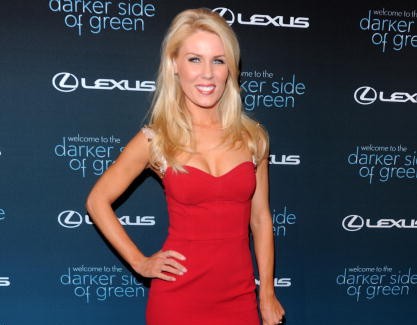 Photo by gossipcop
3. Gretchen Rossi
Gretchen joined The Real Housewives of Orange County in season four. This gorgeous southern belle wasn't even a housewife when she joined the series. Her love life has not been boring, however. After being married to Chris Rossi, Gretchen became engaged to Jeff Beitzel who was 24 years older. After Jeff died from leukemia, she moved on to Slade Smiley. Smiley just happened to be the ex-husband of Jo de la Rosa, another housewife. Gretchen, who was born in Michigan, has been in several other television shows including Undateable and 2011 New Now Next Awards. In early 2015 Rossi introduced her new fashion line featuring upscale women's wear. Her website offers a variety of beautiful clothes and beauty products.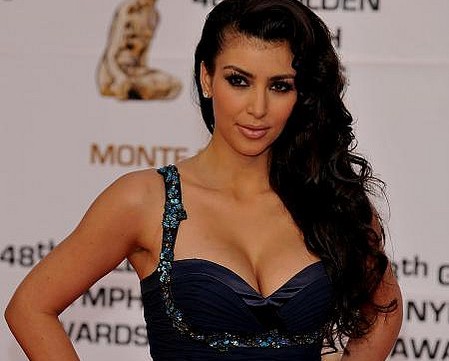 Photo by Kalumba2009
4. Kim Kardashian
Kim has been one of the most famous reality stars in the world ever since Keeping up with the Kardashians debuted in 2007. It has been reported that Kardashian is the highest paid reality star in television. Her 72 day marriage to Kris Humphries was officially over in the same month that she gave birth to daughter North West. Kardashian married rapper Kayne West in May 2014. She has even appeared in several films including Disaster Movie, Deep in the Valley, and Temptation: Confessions of a Marriage Counselor. With her sisters, Kardashian has expanded the family business to include several clothing collections and fragrances. She has recently been in the news regarding the fertility issues she's having while trying to give North a baby brother or sister.

Photo by Godwin Images
5. Drita D'Avanzo
This beautiful Albanian mob wife is known for her hot-temper and unconventional marriage. Her husband Lee has recently been released from prison after robbing a bank in Staten Island. She's only spent about 2 years of her 12 year marriage actually being with her husband because of jail time and crime sprees. D'Avanzo has starred in the reality series Mob Wives which made its debut in April, 2011. Drita has a stylish website featuring photos and a blog. The site features "Lady Boss" jewelry, cosmetics, and apparel that customers can order. She even works as a freelance makeup artist. When she's not busy with all of her television and business ventures she cares for her two daughters, Aleeya and Gizelle. According to Celebrity Networth, D'Avanzo has a net worth of about $3 million.

Photo by houstonryan
6. Angie Layton
Angelia Nichole "Angie" Layton was born in Salt Lake City. The gorgeous blonde started her career by winning Miss Utah Teen USA 2010 and becoming the third runner-up in the Miss Teen USA contest in 2010. At the young age of 20, Angie starred in Survivor, The Philippines. She raised eyebrows by snuggling up with Malcolm during the show. Layton insists in interviews that nothing romantic ever happened and that they were never a couple. Even though she got voted off the island fairly early, she wowed audiences with her gorgeous good looks. Angie recently appeared at the Sherrie Hill Fashion Show during the Mercedes Benz Fashion Week in New York City. It has also been reported that Angie will be a future contestant on the Amazing Race.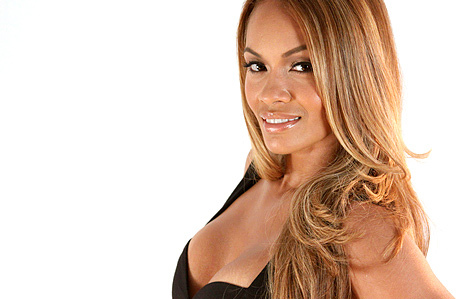 Photo by Guerra 24
7. Evelyn Lozada
Stunning reality star Evelyn Lozada has been on the reality series Basketball Wives for all five seasons. The series showcases the lives of several women who are either married or were married to NBA stars. Lozada had a ten-year relationship with NBA star Antoine Walker. They were even engaged at one time. In July 2012, however, she married NFL star Chad Johnson. They later divorced in September 2012. In December 2013 she announced her engagement to Carl Crawford. Crawford is a Los Angeles Dodgers outfielder. Lozada has two children, a son with Crawford and an adult daughter from an earlier relationship. Lozada gained attention in May 2014 after shedding 30 pounds in only 7 weeks. This was after she had given birth to her son. She explained that she had lost the weight by eating healthy, taking weight loss supplements, and working out several times a week.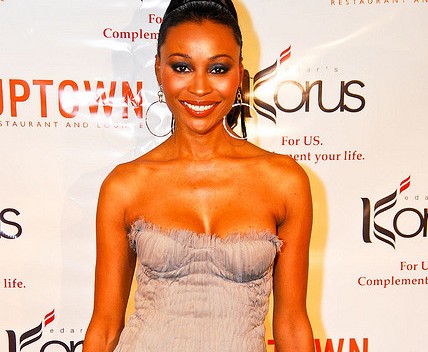 Photo by cMacSutt
8. Cynthia Bailey
Drop-dead gorgeous Cynthia has stolen the show on the Real Housewives of Atlanta. Fans tune in to watch the drama between the housewives, and especially the interaction between Cynthia and NeNe Leakes. At only 18, Cynthia left Alabama and came to New York to pursue a modeling career. Her first job was landing on the cover of Essence magazine. She has also worked on campaigns for Target, Maybelline, and Oil of Olay. Bailey has made television appearances on NY Undercover Soultrain and has had host spots on BET. She even won a co-starring role opposite Sandra Bernhardt in the movie, Without You I'm Nothing. Fans have followed Bailey's relationship and wedding to entrepreneur Peter Thomas. She currently lives in Atlanta with Noelle, her 15-year-old daughter, and husband, Peter.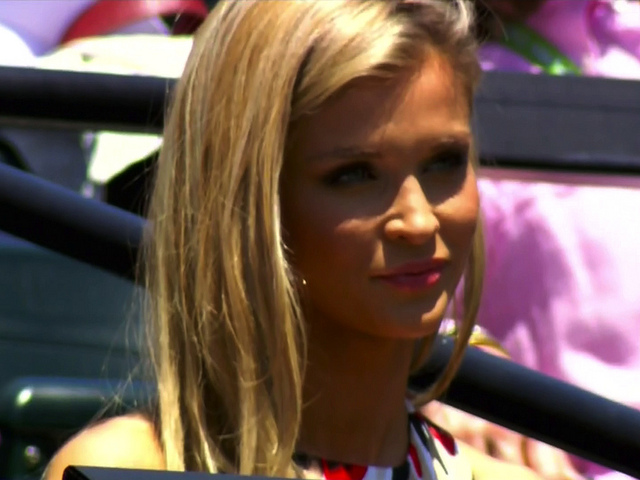 Photo by EyesOnFire89
9. Joanna Krupa
Joanna Krupa is a beautiful Polish American actress and model who competed in season 9 of Dancing With the Stars. She was later part of The Real Housewives of Miami. The blonde star was named by Maxim as the sexiest swimsuit model in the world. The actress and reality star has also appeared in several films and television shows. Scary Movie 4, Ripple Effect, and Skinner Box are a few of the movies she has been in. Besides Dancing With the Stars and Housewives of Miami, Krupa has appeared in Poland's Next Top Model and Ridiculousness. In June 2013 Krupa married businessman and night club owner Roman Zaga. The nuptials took place in California and reportedly cost approximately $1 million. Krupa has recently filed a lawsuit against reality star Brandi Glanville, claiming slander and emotional distress.

Photo by Anthony Citrano
10. Karina Smirnoff
This Russian beauty has been a Dancing With the Stars regular for over 15 seasons. She won the 13th season of the show dancing with actor and veteran J. R. Martinez. She has also won 2 runner-up titles, several quarter finals, and a semi-final. She's also appeared in film, starring as a dance instructor in the 2004 movie Shall We Dance. The stunning dancer has been engaged three times, but never married. She was engaged to fellow dancer Maksim Chmerkovskiy in 2008 and broke up in September 2009. She was later engaged to baseball pitcher Brad Penny in October 2010. The engagement ended in December 2011. Smirnoff then became engaged in January 2015 to Jason Adelmann. They broke it off in March 2015.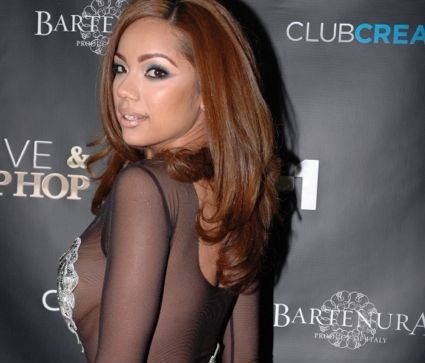 Photo by FuTurXTV
11. Erica Mena
The stunningly beautiful Erica Mena has been on two different reality shows. She joined VH1's Love & Hip Hop in season 3. She has also had a reoccurring role on Kourtney and Khloe Take Miami: Season 2. This model, actress, and author is of Puerto Rican and Dominican descent. She grow up in Bronx, New York. She won a Jennifer Lopez look-alike contest on MTV. After that she appeared in magazines such as Maxim and The Source. Mena has been a spokesmodel for various companies and appeared in campaigns for Tommy Hilfiger. She is still part of Love & Hip Hop in its 5th season. Mena is currently engaged to rapper, Bow Wow. She has been excitedly talking to the media about the upcoming marriage in April.

Photo by karthik2k
13. Jenni JWoww Farley
Jenni "JWoww" Farley rose to fame in the reality series Jersey Shore. This exquisite beauty was in GQ Magazine's "Sexiest 100 Ladies of the 21st Century" in January 2013. Many people may not know that JWoww worked as a nanny for small children before pursuing a television career. She has also played a reoccurring character on One Life to Live. Farley and Nicole Polizzi starred in an MTV series Snooki & JWoww in 2012. Farley is currently engaged to Roger Matthews. She and Matthews are currently part of the show, Marriage Boot Camp: Reality Stars. She is also promoting suntanning products with the company Australian Gold. Farley has a daughter named Meilani Alexandra Matthews.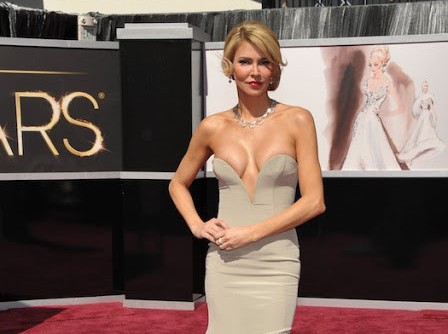 Photo by julissa gonzalez.
14. Brandi Glanville
Brandi Lynn Glanville moved to Paris at the age of 16 to begin a modeling career. She enjoyed a 17-year career that included Paris runway shows and appearing in magazines such as Glamour and Cosmopolitan. Glanville later starred in the second season of the reality show The Real Housewives of Beverly Hills. She has also appeared on Gossip Girls. When not working in television she keeps busy taking care of sons, Mason and Jake. Her tumultuous personal life included her marriage to actor Eddie Cibrian. During the time they were married Cibrian had affairs with both LeAnn Rimes and Scheana Marie Jancan. In 2009 Rimes and Cibrian took their relationship public. Glanville later divorced Cibrian.

Photo by celebrities in tights
15. Melissa Gorga
The Real Housewives of New Jersey star joined the reality show during its third season. On the show fans followed Melissa's drama and especially her interaction with her sister-in-law Teresa Giudice. Gorga has also developed a singing career and released the single "On Display" on iTunes in August 2011. She has since released several other singles. Gorga also authored the book "Love Italian Style: The Secrets of My Hot and Happy Marriage." She married Giuseppe "Joe" Gorga in 2005. The couple have three children. Gorga has recently taken heat from fans for her family vacation to St. John and St. Thomas. Fans wondered how she could enjoy a vacation when Teresa Giuice was in prison. There's also the question of the future of the show, Real Housewives of New Jersey. Gorga brushed off the criticism claiming they take a family vacation every year with the kids.