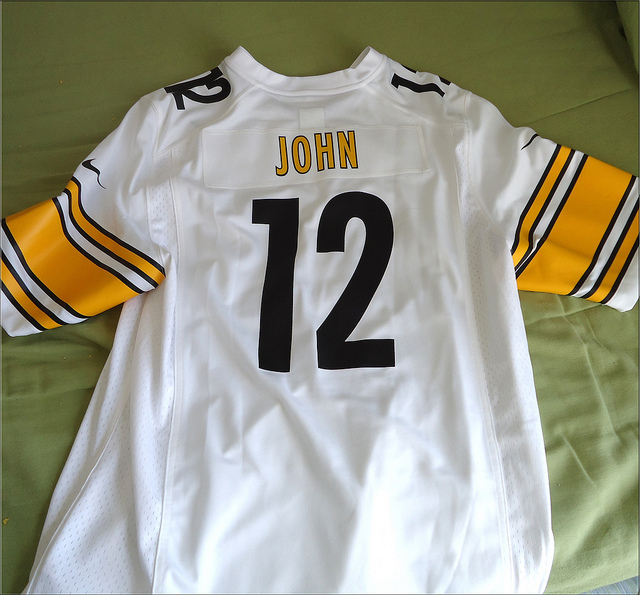 Photo by *hajee
Early Life
Johnny Lee Stallworth more popularly known as John Stallworth was born on July 15th of 1952 in Tuscaloosa Alabama. John grew up with his two brothers Philip and Spikey and his sister Mary. During his childhood Stallworth was paralyzed and was told by doctors that he would never walk again, but he eventually overcame the disability. John attended Tuscaloosa High School where he played football and also wrote articles on the schools magazine called INC. Magazine. His cousin is Ron Stallworth who plays professional football for the Atlanta Hawks.
Career
During the years of 1972 to 1973 while in College, Stallworth was recruited as the 82nd football player for the Alabama A&M's there he was placed as a receiver. For his rookie year he played as an understudy but in his second season he became a starter for the remaining 165 games of his career. John Stallworth was always marked by his remarkable ability to make great leaps and to run at great speeds even though he suffered from injuries to his foot, ankle, knee and hamstring, he even battled with a series of fibula. His many injuries even prevented him from being able to perform at all his regular season games.
In 1974 he became the Pittsburgh Steelers fourth round draft pick. Stallworth would play as a wide receiver for 14 seasons. During his stay at the Steelers he made a record tying 75 yard touchdown pass from Terry Bradshaw that led the Steelers to win against the Dallas Cowboys 35–31. Even though he was injured afterwards he was still able to play finishing with two touchdowns and 3 receptions for 115 yards. He caught 537 passes for 8,723 yards and 63 touchdowns which are all Pittsburgh Steelers team records at the time.
While playing for the Steelers he became a two time MVP and still maintains the Super Bowl record for career average per catch (24.4 yards) and single game average, 40.33 yards in the Super Bowl XIV. He has 12 touchdown receptions and a string of 17 straight games with a reception in post season play. Between 1978 and 1983 at one point he scored touchdowns in 8 straight playoff games which became an NFL record. He played in six AFC Championships, four Super Bowls (IX, X, XIII and XIV) and four Pro Bowl games following the 1979, 1982, 1983 and 1984 seasons.
In 1984 while playing in the AFC Championship, Stallworth had a career high 1,395 yards gained on 80 receptions and was named NFL Comeback Player of the Year. He aided the Pittsburgh Steelers to beat Super Bowl Champions San Francisco but the Steelers were eventually knocked out the competition when they lost to Miami Dolphins during the playoffs. In 1988 Stallworth retired from professional football and in August 2002 was inducted into the Pro Football Hal of Fame
Personal Life
Stallworth has studied and earned a Bachelor of Science degree in Business Administration and an MBA with specialization in Finance from Alabama's A&M University. On March 23rd, 2009, he became a part owner of the Pittsburgh Steelers, his former team when the restructuring of its team ownership was taking place however, the Rooney's still remain in control of the franchise.
In 1986 Stallworth also founded the Madison Research Corporation (MRC) an organization which specializes in providing engineering and information technology services to the government and commercial clients. Since the inception of Stallworth's establishment, it has produced six regional offices including Huntsville, Alabama, Warner Robins, Georgia etc and has provided jobs for more than 650 employees and the company has earned approximately $69.5 million in revenue. In October 2006 Stallworth sold MRC to Wireless Facility and decided to take on new ventures. Stallworth was also featured on BET's (Black Entertainment Television) Real Business segment which highlights successful small business enterprises.