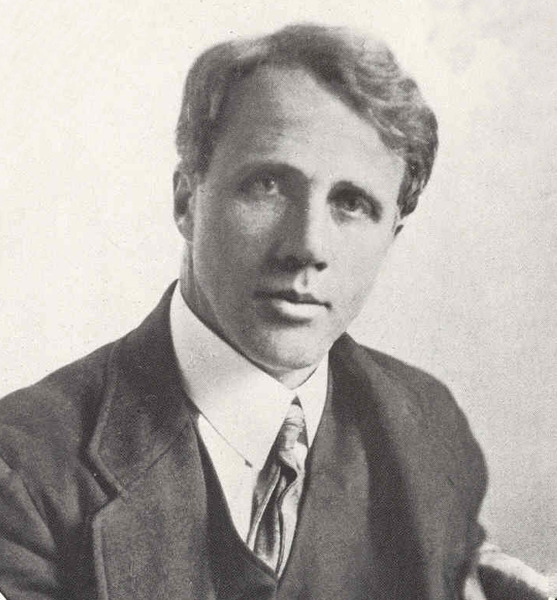 Early Life
Robert Lee Frost was born on March 26, 1874, in San Francisco, California, to Isabelle Moodie and William Prescott Frost, Jr. Frost lived with his family in California until the death of his father, at the age of eleven. At this juncture, he moved with his mother and sister, to live with his paternal grandfather in Lawrence, Massachusetts.
Frost was educated by his mother, Isabelle, who was a teacher, for roughly the first ten years of his life. Soon Frost took a liking to school and applied for entrance into Lawrence High School, from which he graduated in 1892, at the head of his class.
Photo by StarrGazr
Life and Career
After high school, Frost attended Dartmouth College. His first poem while attending college was published in the New York Independent, titled: My Butterfly: An Elegy, which earned him $15.
In 1985, Frost married Elinor White, a former schoolmate; together they had six children. Frost went on to pursue a career in teaching and continued to publish his poems in magazines to support his family. He attended Harvard University from 1897 to 1899, but failed to earn his degree. He moved with his family to Derry, New Hampshire, where he took work as a cobbler, farmer and teacher at Pinkerton Academy and a state normal school in Plymouth.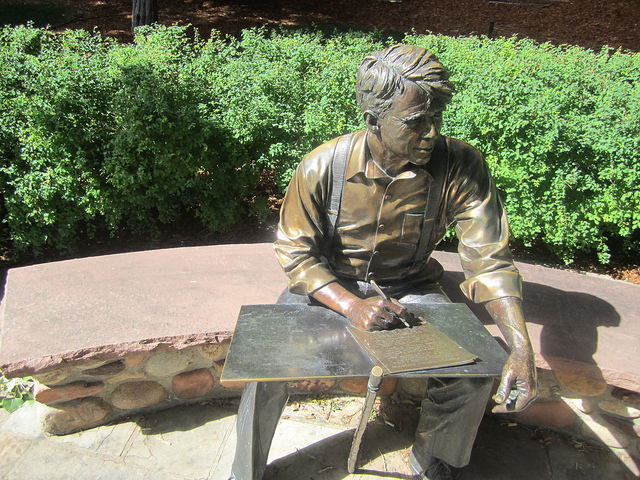 Photo by wallyg
In 1912, after growing tired of farm life, the couple sold their farm and moved to England, where Frost became a full-time poet. In the following year, Frost's book, A Boy's Will, was published containing many of his best-known poems: Mending Wall, The Death of the Hired Man, Home Burial, After Apple-Picking and The Wood-Pile. The book gained international fame, and while in England, Frost made notable contacts with fellow poets such as Ezra Pound, whom gave him his first favourable review by an American, T.E. Hulme and Edward Thomas.
In 1915 Frost returned to America where he worked as an English professor at Amherst College, from 1916 to 1938. As a lecturer he was known for encouraging his students to bring the sound of man to their writings. In 1916, Frost was made a member of the National Institute of Arts and Letters; he also published his third collection of verse, titled, Mountain Interval.
Frost survived his wife who died in 1938, followed by four of his children. He suffered from long periods of depression and continuously doubted himself. He employed Kay Morrison, after the death of his wife, and subsequently became extremely attracted to her. A Witness Tree, one of his finest love poems, was composed for Ms. Morrison.
Frost had the honour of reciting his poem, The Gift Outright, during the inauguration of President John F. Kennedy. He became known for his poems that interplay voices, such as The Death of the Hired Man, and received numerous literary and academic honours.
Robert Frost died on January 29, 1963, and is buried in the Old Bennington Cemetery in Bennington, Vermont.