Photo by Flickr
2014 proved to be a notable year in Hollywood for celebrities that climbed the music charts and made their way onto the covers of top magazines. For the hottest female celebs, it was a year to make their presence known on the red carpet and show off their talent in the entertainment industry. Between Mila Kunis to Maria Menounos, there were a number of celebrities that gained more notoriety and are now known as some of the hottest female celebs of the year.
1. Mila Kunis
Known for her role on That 70s Show, Mila Kunis gained more attention in 2014 after starting a relationship with fellow actor Ashton Kutcher. As a stunning brunette in Hollywood, the starlet has earned praise and a strong fanbase for her relaxed demeanour, striking good looks, and petite figure. With the announcement of her pregnancy with Kutcher, she's now considered one of Hollywood's leading ladies.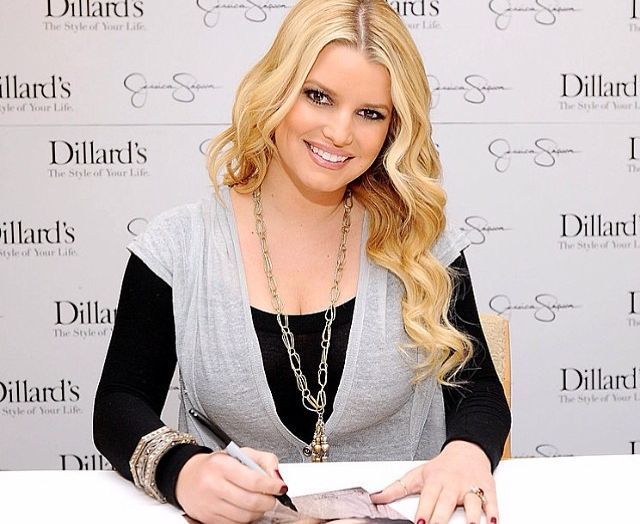 Photo by Flickr
2. Jessica Simpson
After maintaining a successful career in the music industry, Jessica Simpson has spent the last few years battling her recent weight gain and going through two pregnancies. Known as a blonde bombshell, her image took a downturn after she was seen gaining 50 pounds with her second pregnancy. Although the star has been ridiculed in the media, she recently partnered with Weight Watchers to shed the baby weight and regain her looks. Today, she's rumored to be heading down the aisle with fiance Eric Johnson and is seen on social media flaunting toned legs and a tiny waist.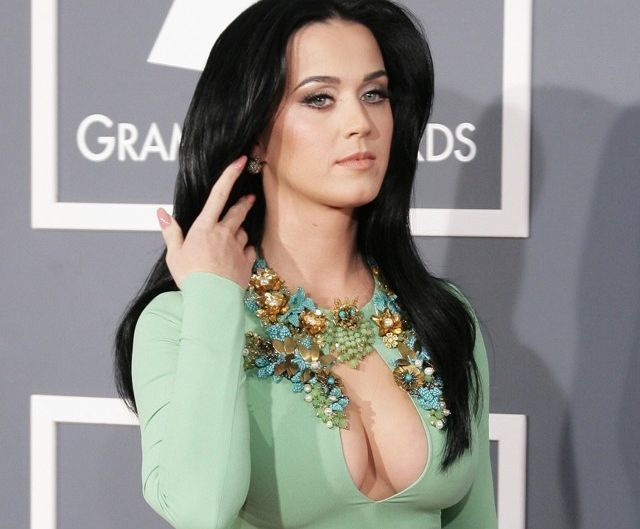 Photo by Flickr
3. Katy Perry
Katy Perry's hit singles continue to climb the charts in 2014 with songs that include "Birthday" and "Roar." Her confidence has helped her to maintain a strong fanbase, along with her stunning figure that she shows off in both interviews and on the red carpet. Perry recently showed up at the 2014 Grammys in a musical note dress that was classy and sophisticated, but still enhanced her figure. In her music video, "Roar," she appears in a leopard print crop top and a leaf skirt for an image that is sexy and feminine.
Both men and women seem to enjoy Perry's image and attractive looks, as the fierce singer continues to maintain a successful music career as one of Hollywood's most notable celebs.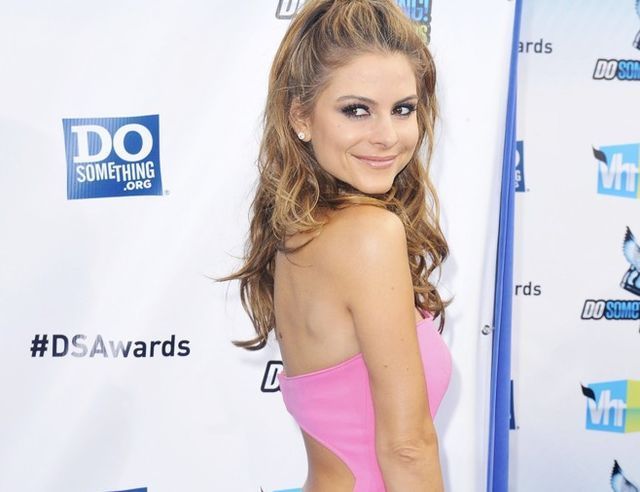 Photo by Flickr
4. Maria Menounos
As host on Access Hollywood, Extra, and Today, Maria Menounos is known as a beautiful brunette who has interviewed some of the most well-known celebrities in Hollywood. With the premier of her new show, "Chasing Maria Menounos," it's allowed her to gain more attention and even launch her career in new directions. In 2014, the brunette was featured in Fashion & Style for revealing her top beauty tips, as well as giving her fitness advice in her latest book, The EveryGirl's Guide to Diet and Fitness: How I Lost 40 lbs and Kept It Off-And How You Can Too!
Now a reality television star, Menounos can be seen strutting her figure in a bikini on her show while also working the red carpet at work.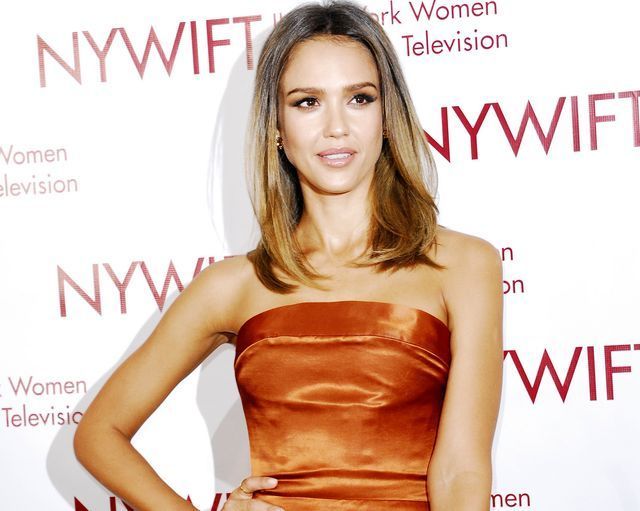 Photo by Flickr
5. Jessica Alba
2014 marks a new year for Jessica Alba, as the actress continues to run a successful business, The Honest Company, while also filming Sin City: A Dame to Kill For, The Veil, and The Wright Girls. With her great fashion sense, incredible figure, and girly charm, the star is still considered one of the hottest female celebrities for staying on top of her game and looking good in the process.

Photo by Flickr
6. Emma Watson
This English actress sports stunning looks and a slim figure for a female celebrity that began her career at just the age of nine. Today, she's considered a young and refreshing face in Hollywood after recently appearing in The Bling Ring and The Perks of Being a Wallflower. As the face of both Burberry and Lancome, Watson has spent several years in modeling and was even named one of the top 100 Sexiest Women by FHM magazine for the last six years.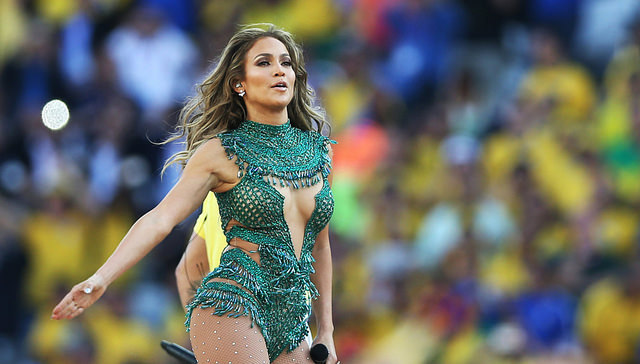 Photo by Flickr
7. Jennifer Lopez
Today, Jennifer Lopez can be seen in tabloid magazines to appearing on talk shows, as the singer isn't afraid to show off her beauty with each public appearance. Whether sporting a leotard at the iHeartRado Ultimate Pool Party or flirting with young men at nightclubs, she continues to stay sexy well into her 40s. With her recent breakup with dancer Casper Smart and rumors of new boyfriends, it proves that the female celebrity is still hot and has made a name for herself as a confident woman. Her latest music video for the hit song, "I Luh Ya Papi" also proves that the girl still isn't afraid of enjoying the company of other men.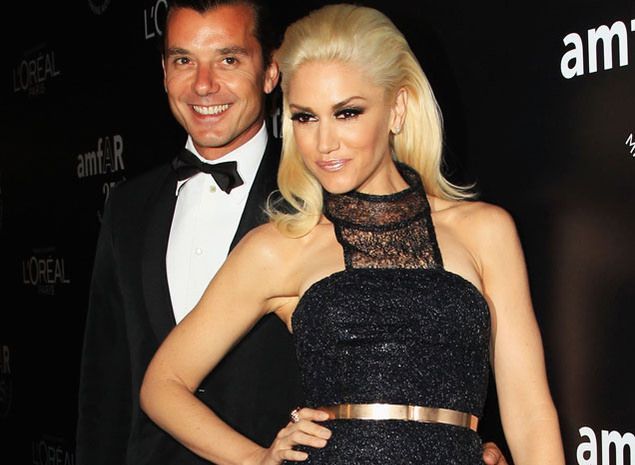 Photo by Flickr
8. Gwen Stefani
Known for her edgy style and slim figure, Gwen Stefani has managed to exude a fierce image for several years and continues to have a unique image in Hollywood. Men love her blonde locks and toned abs, while women tend to follow her lead when it comes to her fashion sense. Whether sporting a ripped tee or a classic fedora, the singer can always be seen wearing her signature red lipstick for a woman in her 40s who continues to look hot.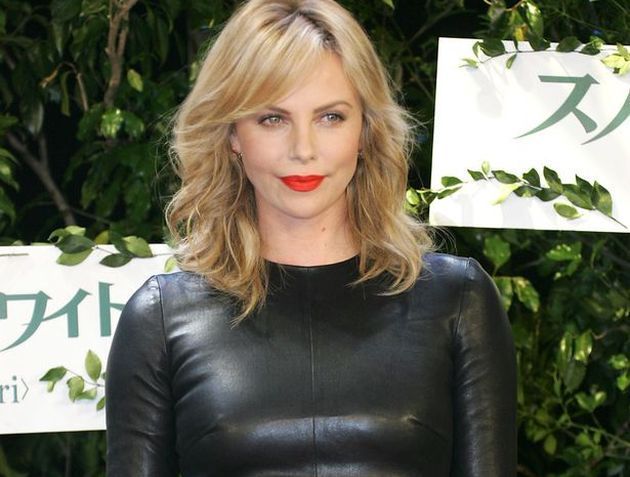 Photo by Flickr
9. Charlize Theron
Since emerging in the spotlight in the mid-90s, Charlize Theron has proven to be one of the most beautiful women in Hollywood and has appeared in hit films that include Sweet November and The Italian Job. With a height of 5'9, she first became a fashion model at the age of 14 before appearing in Children of the Corn III: Urban Harvest in 1995. Her stunning looks have made her the face of Dior, as has continued her career in the film industry in 2014 by appearing in A Million Ways to Die in the West and Dark Places.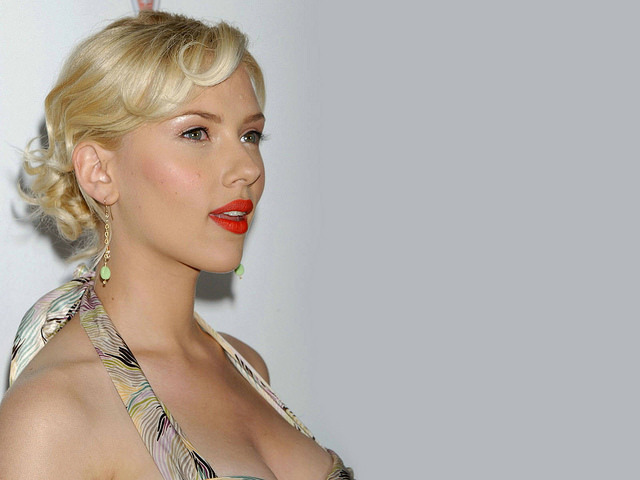 Photo by Flickr
10. Scarlett Johansson
Most men can admit that Scarlett Johansson has caught their attention at one time or another as a blonde actress that is most famous for her plump lips and raspy voice. The actress most recently appeared in Her, Captain America: The Winter Soldier, and Chef in roles that show just how captivating her presence is to audiences worldwide. 2014 also marks the year that the 29-year-old actress announced that she was pregnant with her first child with fiance Romain Dauriac.