Mamma Knows Best: 10 Hollywood Moms In Amazing Shape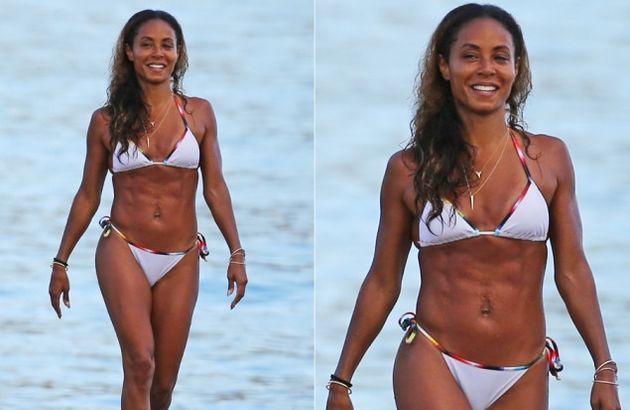 There are many Hollywood moms that stay extremely fit. Of course, these moms have trainers and dieticians to help them along the way. However, this doesn't stop many of us from becoming envious and wishing that we could get their killer bodies. Here are a few celebrity moms whose bodies we wish we had.
1. Jada Pinkett Smith
Jada Pinkett Smith is one of those moms who seems to have always had a great body. Every time we see her she is very fit and in shape. She has two biological children, Jaden and Willow Smith, and still manages to have a bikini ready body. She says that in order to keep her arms in shape, she simply does push-ups. She also works out five times a week by doing gymnastics, running, and boxing. However, she always tries to eat healthy foods and is a vegetarian. So, she does at least put in a lot of work in order to maintain her athletic body.