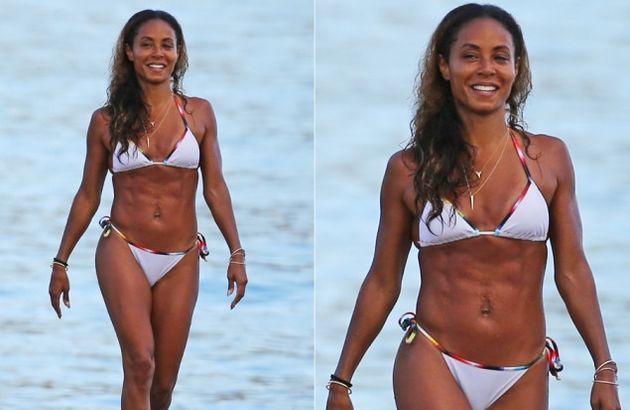 There are many Hollywood moms that stay extremely fit. Of course, these moms have trainers and dieticians to help them along the way. However, this doesn't stop many of us from becoming envious and wishing that we could get their killer bodies. Here are a few celebrity moms whose bodies we wish we had.
1. Jada Pinkett Smith
Jada Pinkett Smith is one of those moms who seems to have always had a great body. Every time we see her she is very fit and in shape. She has two biological children, Jaden and Willow Smith, and still manages to have a bikini ready body. She says that in order to keep her arms in shape, she simply does push-ups. She also works out five times a week by doing gymnastics, running, and boxing. However, she always tries to eat healthy foods and is a vegetarian. So, she does at least put in a lot of work in order to maintain her athletic body.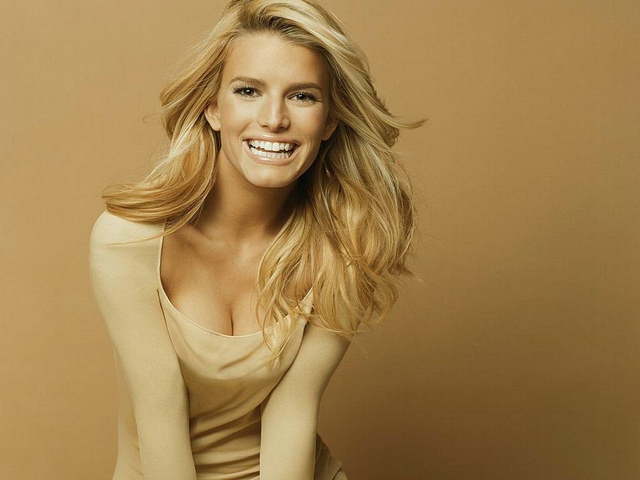 Photo by wedding dresses 2011
2. Jessica Simpson
Jessica Simpson is a spokesperson for Weight Watchers, and has used this program to help her lose weight after having both of her children. She has two children, daughter Maxwell and son Ace. She gained 50 pounds with her first pregnancy and was criticized for her large weight gain. However, she also felt unhealthy and decided to lose the weight. She soon became pregnant again just 5 months later, but this time she watched what she ate. She also continued to work out in order to keep her pregnancy weight gain down. After her son Ace was born she went back on Weight Watchers and is now in great shape. She sticks to her diet and works out in order to maintain her body.

Photo by the_power_cosmic
3. Gwyneth Paltrow
Gwyneth Paltrow is another celebrity who works extremely hard to stay fit. She has two children, Apple and Moses. Although there are some that may say she is too thin, she definitely has a very tone and fit body. She actually works out two hours a day for six days a week. That means she works out for 12 hours a week! Sometimes people can become addicted to working out because of how happy it can make you feel. This seems to be what has happened to Paltrow, because there aren't many of us who would enjoy working out for that great amount of time. She is also very strict with her diet, and only eats healthy foods. Gwyneth just may be the most fit mom in Hollywood.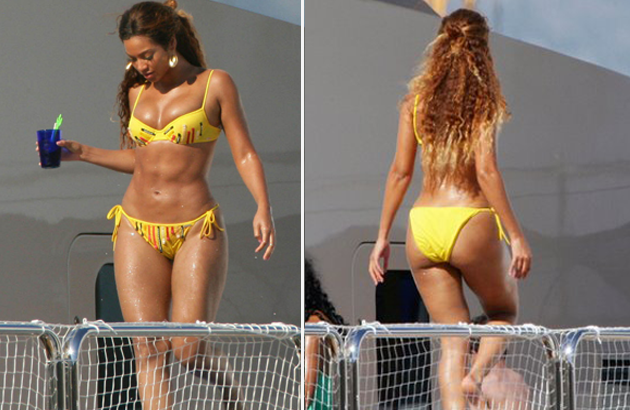 Photo by Flickr
4. Beyonce
Beyonce is another fit Hollywood mom who shows off her body every chance that she can get. She always seems to be performing in risqué outfits or on a beach somewhere in a tiny bikini. Beyonce has admitted that she has had to sacrifice a lot in order to maintain her healthy state. She had her daughter, Blue Ivy, in 2012 and has admitted to losing most of the weight by breastfeeding. Since then, she has been very dedicated to her workout routine. She alternates between sprinting and running in order to save time and burn more calories when on the treadmill. She has stated that it is all about your mental strength. She stated that you have to be mentally strong and push yourself. Well, it is apparent that is working out well for her, as she is one of the most fit celebrity moms in Hollywood.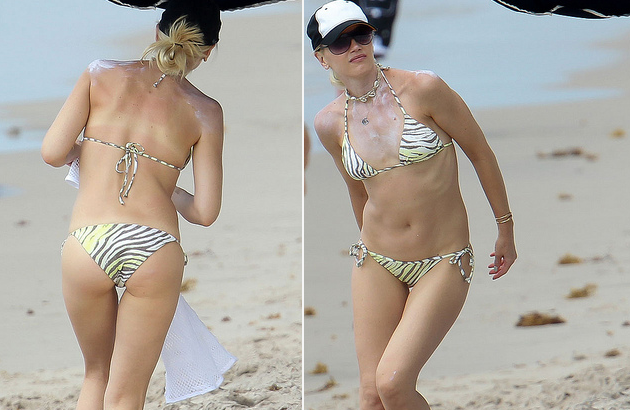 Photo by Flickr
5. Gwen Stefani
Gwen Stefani is yet another fit Hollywood mom. She has always showcased the greatest toned abs. She continuously snaps her body right back into shape shortly after giving birth. She has three children, Kingtson, Zuma, and Apollo. She has been working out for 90 minutes every morning in order to stay in shape since the birth of Apollo. She has also been a strict diet plan which minimizes carbs, dairy, and alcohol. Stefani is sure to get her body back exactly as she wants it very soon, especially since she will be the new coach for The Voice.

Photo by Kat Jodoin ♥♥♥
6. Pink
Pink is a Hollywood mom who stays fit with a lot of hard work and exercise. She has one daughter named Willow. Pink has several different workout routines that she uses to stay healthy. She works out at the gym five days a week and does a variety of workouts while there. She likes to spice up her workout routine so she never gets bored. She also tries to eat healthy foods, but she does allow herself to indulge sometimes with pasta, cheese, and bread. One food that she can't go without is cheesecake. It's good to know that although Pink has this great body, she does have weaknesses just like the rest of us.

Photo by Carl Stanford
7. Jessica Alba
Jessica Alba is a Hollywood mom of two children, Haven and Honor. She also follows a serious dieting and exercise regimen in order to maintain her body. She actually states that she doesn't really eat dessert or bread! She mostly eats very healthy, nutrient rich foods and a lot of salads. In the place of dessert, she will have yogurt or fruit instead. As far as her workout routine goes, she exercises for about 45 minutes to 1 hour daily. She does the elliptical machine and treadmill, calisthenics, and weights in order to stay in shape. All of this has allowed her to stay in amazing shape.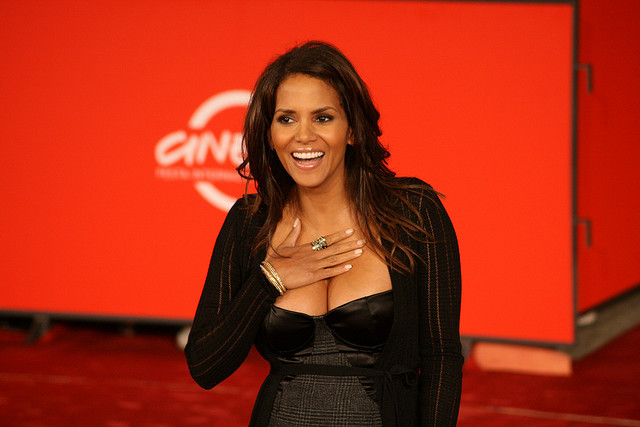 Photo by igorjan
8. Halle Berry
Halle Berry is a Hollywood mom is in great shape as well. She has two children, a
daughter named Nahla and a son named Maceo. Halle Berry is diabetic, so it is very important for her to maintain a great dieting and exercise regimen. She has stated that she no longer eats any fried foods or refined sugar and eats few carbs. Berry works out 90 minutes a day for 5 days out of the week. In her workouts, she does cardio and cross training. She has stated that she doesn't like working out, so she really has to push herself so that she can stay healthy for her children.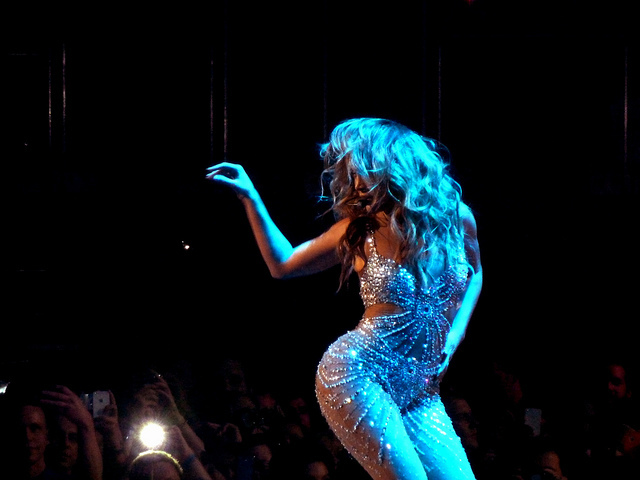 Photo by 007pod
9. Jennifer Lopez
Lopez has two children, twins Maximillian and Emma. She maintains her fit physique by doing a variety of different exercises to keep things fresh. Lopez loves to dance, of course, and even attends Zumba classes sometimes to stay in shape. She also does circuit training and weight lifting. Her diet consists of between 1200 to 1400 calories a day. Lopez has stated that she just tries to watch what she eats in order to stay healthy and that she works out because she has to. It is good to know that she doesn't just work out because she enjoys it and actually puts forth a lot of effort to stay in shape.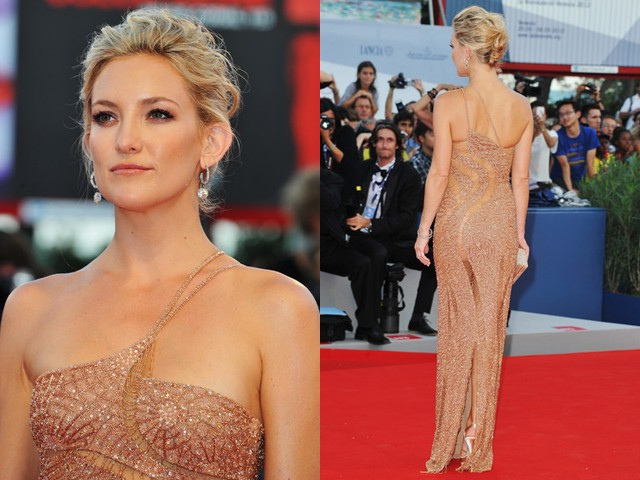 Photo by PRdress
10. Kate Hudson
Kate Hudson is a mom to two, Ryder and Bingham. She has been doing Pilates for over 15 years. She does Pilates at least 3 times a week for an hour in order to stay in good physical shape. She has stated that while she does work out to maintain a healthy body, she is more concerned with her family and raising her children. Since Hudson is a working mom of two children, she sometimes doesn't have time to work out as much as she would like. She has said that she will then just turn on some music and move around for about 20 minutes to get a quick workout in. It seems like she is very down to earth and isn't as strict about her schedule as some other moms. However, she is still able to get great results.
As you can see, there are many fit Hollywood moms. Not all of these moms use the same techniques to stay healthy. However, they all put forth some effort to get their bodies in excellent shape.