Shameless is defined as "immodest, audacious and lacking any sense of shame," which pretty much sums up the following 12 Hollywood personalities: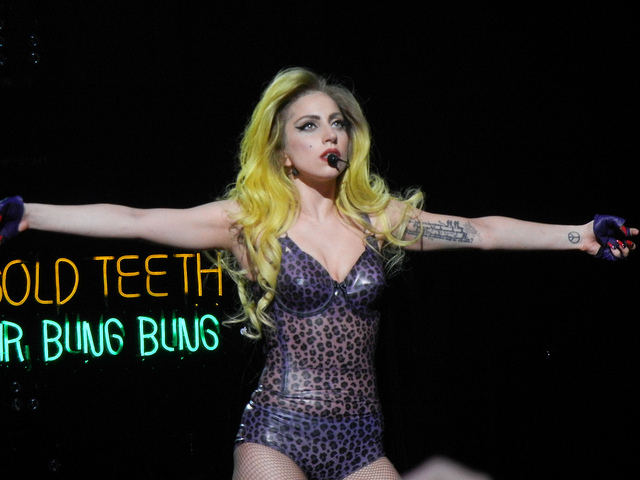 Photo by Philip Nelson
1. Lady Gaga
Born Stefani Joanne Angelina Germanotta, the singer/songwriter better known as "Lady Gaga" is about as shameless as musicians get these days. There's no denying that Gaga is immensely talented – her six Grammy Awards and 27 million global album sales speak for themselves in that regard. But let's just say that Gaga's choice of fashion and style is a bit, well, interesting. For instance, Gaga likes to tell short stories in her music videos – the underlying themes always surrounding sex, violence and power. For an example, all one needs to do is YouTube her live performance of "Paparazzi" from the 2009 MTV Video Music Awards, where blood spewed out across the stage. These types of special effects were a staple on Gaga's consequent Monster Ball Tour. But if you thought that her music videos and performances were bizarre, that's got nothing on her fashion. Take the see-through red mesh dress she wore to the 2009 MTV Video Music Awards. Or the Kermit the Frog sweater she fashioned. Or her bubble wrap outfit. Or the meat dress she wore to the 2010 MTV Video Music Awards. The list goes on and on and on…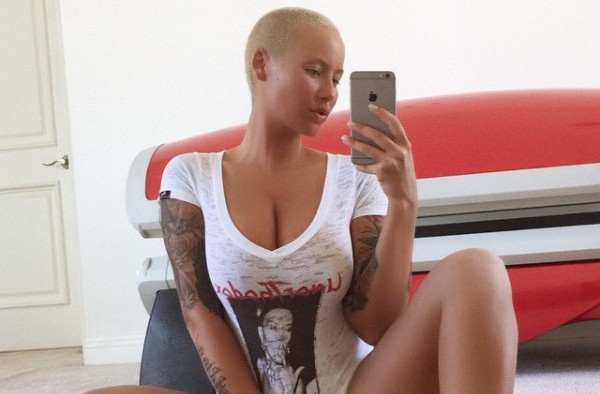 Photo by Remolacha.net pics
2. Amber Rose
Born as Amber Levonchuck, this hip hop artist and model is better known by her stage name "Amber Rose." And Amber Rose has no shame – and just doesn't care if you don't like it. Her shamelessness starts with her appearance, shaved head and all, and extends to her hip hop career and relationships. She goes jet skiing in thongs. She'll randomly pose in lingerie. And she'll let her haters do all the hating they want. She'll call out the haters on social media and then do something to one-up them. She's got no shame about anything in her life, from her relationships with Kanye West and Wiz Khalifa to her arm tattoos to her body. She's the type of person you'd like by your side, because you know she's not afraid to kick anyone's butt or go toe to toe with haters. So while Amber Rose makes this list, she's shameless in a pretty awesome way.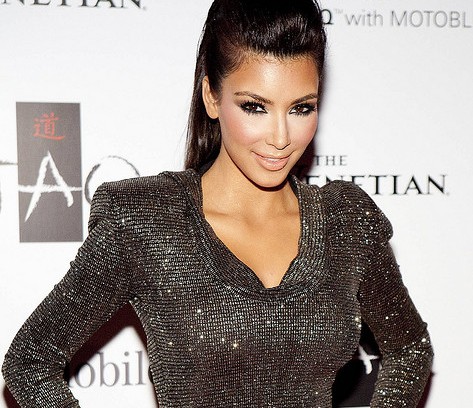 Photo by bdhq
3. Kim Kardashian
Speaking of Amber Rose and her past relationship with Kanye West, we move on to Kanye's current flame and baby daddy in Kim Kardashian. And while the aforementioned Rose is shameless in the way that you'd want her by your side to kick some butt, Kardashian is shameless in the way that you want to kick her in the butt. But despite all the pot shots taken at Kardashian, you've got to give her credit – she finds ways to stay in the spotlight, despite what her critics say. After rising to serious fame after a 2003 sex tape with ex-boyfriend Ray J made its way public in 2007, Kardashian has done nothing else but capitalize off of it. There's her famous reality TV shows. Or her 72-day laughing stock of a marriage to NBA player Kris Humphries. Or her subsequent relationship with rapper Kanye West, which produced a child – North. Next up for Kardashian is a book of her favorite selfies called "Selfish." It's due out this May. Kim Kardashian is the gift that keeps on giving for her haters, but she just doesn't care.

Photo by avrilllllla
4. Rihanna
Like the aforementioned Lady Gaga on this list, there's no question that Rihanna is immensely talented. To date, she's won 8 Grammy Awards and has sold some 150 million records worldwide. The Barbados-born singer/actress/model is also widely considered a worldwide sex symbol, having appeared on the "Hottest Lists" of various magazines and publications over her 10-year run. But Rihanna's work hasn't been without its controversy. Take three of her music videos in 2011, with themes of sadomasochism, rape and domestic violence – which sparked outrage from various groups and organizations. Her reasoning behind the videos is that she likes to make music videos that give people something to talk and think about. There's also been instances where Rihanna has been criticized for not being more fan friendly. Take when she left a Chicago-area high school hanging for hours as she arrived late, then played only a few songs before leaving. The high school had previously won a contest, with the grand prize of Rihanna coming to the school to perform. There was also the well-publicized "777 Tour" in 2012 where she hit 7 countries in 7 days to promote her new album. However, she was regularly late for shows – much to her own doing – and was reported to have treated her fans and the media covering the event poorly throughout the week.

Photo by david_shankbone
5. Coco Austin
If you've watched any of the former E! reality television series "Ice Loves Coco," then you likely already known why Coco Austin makes an appearance on this list. The actress, model, personality and dancer has done a little bit of everything – from posing in Playboy magazine to replacing Holly Madison in her topless Las Vegas strip production "Peepshow." Coco is a little bit out there – and she couldn't care less about it. She's starred in a bunch of low budget R-rated films. She's made guest appearances on popular TV shows. And she isn't afraid to flaunt her body, but she's also not afraid to defend it. Although Coco does admit to breast implants, she adamantly denied butt implants, which she verified on an episode of "The Doctors" in 2012. Of course, having been married to rapper Ice-T since 2001 is arguably enough to make anyone shameless, let alone the woman who was born Nicole Natalie Austin.

Photo by Remolacha.net pics
6. Rosa Acosta
Sex sells. Rosa Acosta knows this. And Rosa Acosta has absolutely no shame about this. She's best known for her dance, fitness, modeling and TV/acting career – and for rising to fame doing the aforementioned things with as little clothes on as possible. Yes, just do a Google search of Rosa Acosta and you'll be hard pressed to find pictures of her wearing more than 2 articles of clothing. But it's worked for her – and she clearly doesn't care just so long as it keeps working. Born in the Dominican Republic, Acosta has the body and dark skin complexion to have risen to fame in this way. Guys love her. Girls hate her. But everyone keeps following her. Rosa Acosta is a woman that knows what she's got and knows how to flaunt it to get the most attention possible. And she could care less what anyone thinks about her decisions.

Photo by Hubert Burda Media
7. Miley Cyrus
Miley Cyrus started off so innocent, so lovable. She has since emerged into one of the most up and coming shameless starlets on the planet. Gone are the innocence of the "Hannah Montana" days and present are the days where she wants to pose in Playboy magazine. Miley Cyrus is a singer/songwriter/actress that grew up really fast into one of the most shameless people in all of Hollywood. It started with her studio albums, which became more suggestive and adult in nature after she shed her Hannah Montana Disney Channel roots. It continued with videos and photos showing her smoking weed and doing molly. And it continued with a ridiculous boyish haircut that was widely loathed by just about everyone. A music video showing her riding a wrecking ball naked in the appropriately titled "Wrecking Ball" followed. But what might have really been the most shameless moment of all in Cyrus' career is her performance at the 2013 MTV Video Music Awards, where she "twerked" Robin Thicke during a performance to open up the show in one of the more ridiculous moments in the provocative award show's history. The good news is that Cyrus is only 22 years old – so there's sure to be a whole lot more shamelessness to come.

Photo by Gustavo (lu7frb)
8. Madonna
The pop princess "material girl" may have invented the concept of "shameless" as far as celebrities are concerned. From relationships with noted MLB steroid user Jose Canseco to NBA bad boy Dennis Rodman to movie director Guy Ritchie, Madonna has been around the block from a romantic perspective. But she's also caused quite a stir in other aspects of her life and career as well. Like when a swastika appeared on the forehead of a French politician in her MDNA on-stage performance video. Or like when she sang a song hanging from a cross during her 2006 Confessions Tour. Or when she made out with Brittany Spears at the 2003 MTV Video Music Awards. Or when she smoked while filming a segment on David Letterman's show in 1994 and dropped the F-word 13 times. Heck, even her hit song "Papa Don't Preach" was suggestive in nature. Suggestive in nature, of course, might be the best way to describe Madonna. And she's still making headlines today, having dissed her hometown of Rochester, Michigan recently on "The Howard Stern Show."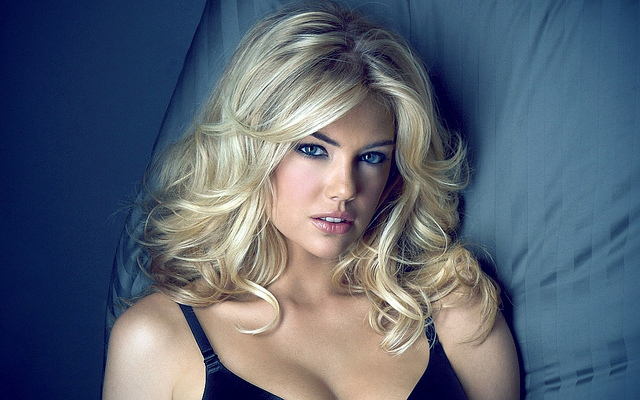 Photo by Kooroshication
9. Kate Upton
Kate Upton is best known for her modeling career, specifically her various appearances in recent years in the Sports Illustrated Swimsuit Issue. She's a blond bombshell, and she's not afraid to tout the goods. This is understandable, as she described herself as somewhat of a social outcast back in her high school days. Now she's getting even to an extent, taking the modeling world by storm and she's even branched off into acting, having had a supporting role in the recent Three Stooges movie and a bigger role in 2014's The Other Woman. Not even a nude photo hacking scandal has slowed down Kate Upton. She's the girlfriend of all-star pitcher Justin Verlander. She's recently been marketing video games. And there looks to be no stopping her star power in the years to come.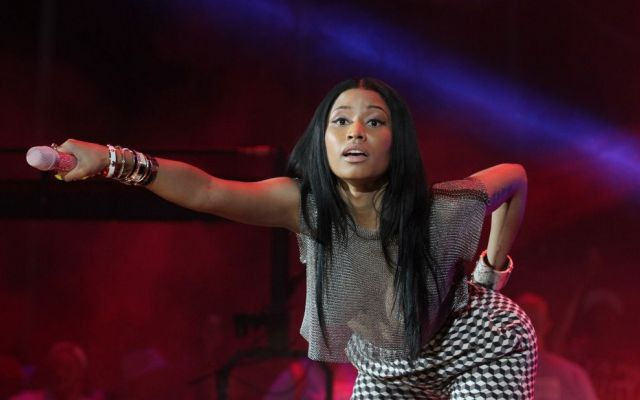 Photo by theglobalpanorama
10. Nicki Minaj
To put it bluntly, Nicki Minaj is someone who just doesn't give a hoot what you think about her or what she does. If you are unfamiliar with Minaj's work – and controversy – all you need to do is re-watch the season of "American Idol" that she appeared on, where her bickering and feud with fellow judge Mariah Carey overshadowed much of the talent on the program. Aside from her celebrity rifts, there was the extremely controversial exorcism-like performance that she did at the 2012 Grammy Awards. Then there's the music video for her song "Only," which was accused of being anti-Semitic and insensitive. You think Minaj cares what her critics think about her or her decisions? Nope. And don't expect her to change her ways, either.

Photo by Eva Rinaldi Celebrity and Live Music Photographer
11. Miranda Kerr
Like Kate Upton, this Aussie Victoria's Secret model and former wife of actor Orlando Bloom has got the goods and isn't afraid to let the world know about it. Kerr has, for the most part, been absent of any controversy. But one comment that did make headlines was around the time she gave birth to her son, Flynn, when she was quoted on being anti-epidural because she didn't want to "drug her baby." She stated that not using an epidural allowed her to deliver a healthier baby. This drew backlash from a lot of fans and women who were offended by Kerr implying that choosing to have an epidural administered made them in some way inferior to the famous model. Kerr also isn't shy about breastfeeding in public, which is controversial in and of itself. One thing appears to be certain with Kerr – she has no bones about doing what she believes is best for her child.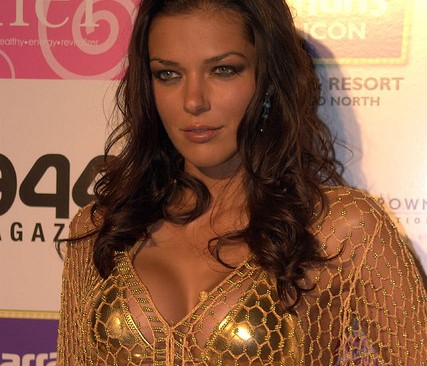 Photo by sammi.doll
12. Adrianne Curry
As the first winner of "America's Next Top Model," Adrianne Curry has made a lot of headlines in recent years. For instance, she married a man significantly older than her in Christopher Knight. She's openly bi-sexual. She likes cosplay and video games. And she's not afraid to stick up for her friends – like when she, and others, attacked an assailant at the 2014 San Diego Comic Con when a colleague was getting sexually assaulted. But perhaps the thing that Curry made the biggest headlines for is when she came out and stated that America's Next Top Model "disowned" her. Ouch – talk about taking a pot shot at the reason you're famous. Regardless of her words and lifestyle, one thing appears for sure – Curry doesn't seem to mind any of it.