Plenty of people like to assume that girls – especially adult women – just aren't into video games. They tend to talk about gaming girls and women like they're nonexistent mythical creatures! As a result, many male gamers mistakenly assume that girls only pretend to be interested in video games for attention, or aren't as skilled as male players. Fortunately, there are a number of female celebrities that have managed to prove that stereotype wrong, and look flawless doing it! Here are 8 Hollywood beauties who really are passionate gamers – not just pretty faces holding SNES controllers.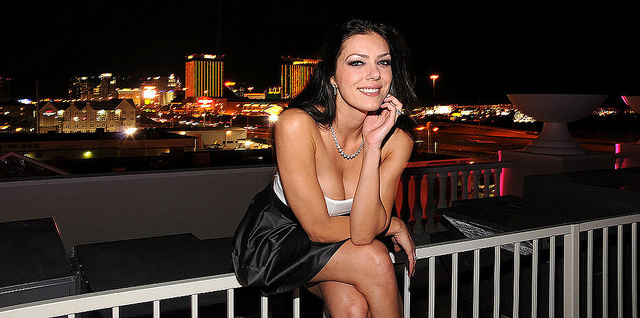 Photo by Hustler Vegas
1. Adrianne Curry
Known for being the winner of the first season of America's Next Top Model, Adrianne Curry has since let her geeky side shine ever since! After her ANTM win, Adrianne spent some time as "Resident Celebrity Gamer" on PSN show The Tester, hosted as commentator for BlizzCon 2011, and hosted E3 in 2011 and 2012. When she's not on the runway, she's been known to cosplay as her favorite characters, also has an affinity for Star Wars and other popular geek lore, and she even has a Twitch.tv channel! Her favorite PC title is apparently World of Warcraft– I wonder whose guild she's in? The same question can be posed about our next entry.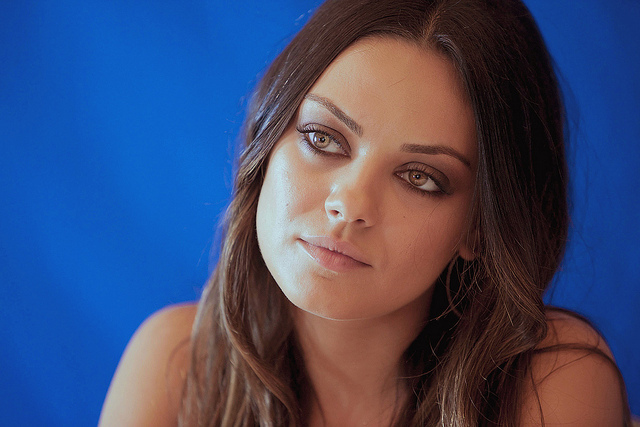 Photo by iamzavtra
2. Mila Kunis
Mila Kunis is best known for her role as Kelso's girlfriend Jackie in That 70's Show, as well as starring opposite Natalie Portman in Black Swan. The gorgeous raven-haired beauty hasn't been shy about telling interviewers about her addiction to Call of Duty: Modern Warfare 3 and World of Warcraft. She appears to have a particular affinity for COD's Nazi zombie mode, although she admits she isn't the best at it, but "it's just fun". Mila eventually admitted that she had to quit WoW "cold turkey" because she'd gotten so addicted to it! Our next entry is even more involved in the gaming world.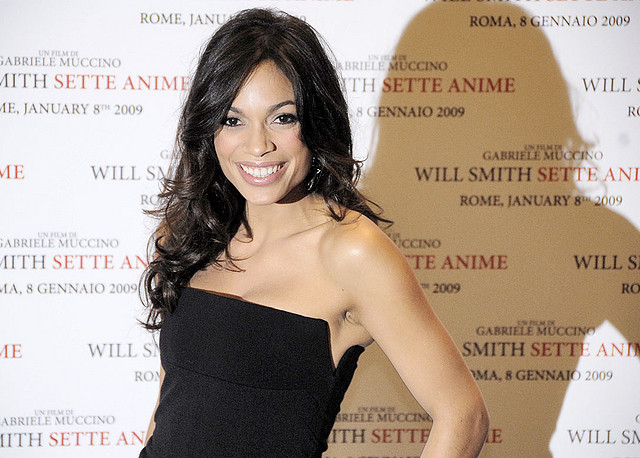 Photo by primissima
3. Rosario Dawson
With titles like Eagle Eye, Rent, and Seven Pounds to her name, Rosario Dawson is no stranger to the spotlight. As busy as she is these days, it's amazing she even has time for gaming! In interviews, Rosario hasn't been shy about letting people know she's an avid console gamer, and has also lended her voice to many video game characters, including EuroCorp scientist Lily Draw in Syndicate, as well as a Spike VGA-winning performance as Tina in Marc Ecko's Getting Up. Rosario isn't just a gamer, either, as she has even been known to show up at ComicCon and other conventions in cosplay to avoid being recognized and still get her merch fix!

Photo by annach157
4. Megan Fox
This particular entry might come as a surprise to some readers, as Megan Fox is often lumped in with the likes of "fake" celebrity gamers such as Paris Hilton. However, the blue-eyed Transformers sweetheart has repeatedly mentioned her love of the Mortal Kombat series, as well as her affinity for playing Halo on Xbox Live– she's even quoted as saying "I have a complete addiction to that game. It is sick. I play online mostly and [other gamers] have no idea. They make fun of my gamer tag, too, because it is funny."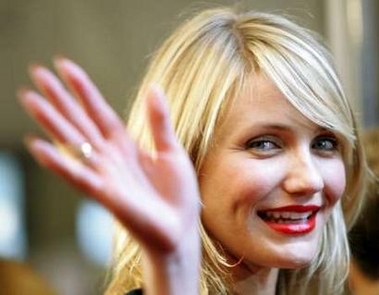 Photo by GabboT
5. Cameron Diaz
Cameron Diaz has always been known for being the fun, blonde Charlie's Angel with an affinity for dancing on tables, as well as her roles in There's Something About Mary, Shrek, and Being John Malkovich. However, it's a little known fact that Diaz actually likes gaming in her spare time, too! Like a few other actresses on this list, she's admitted an addiction to World of Warcraft and can't get enough of it. Sadly, she's managed to keep her gamertag and the server she plays on under wraps.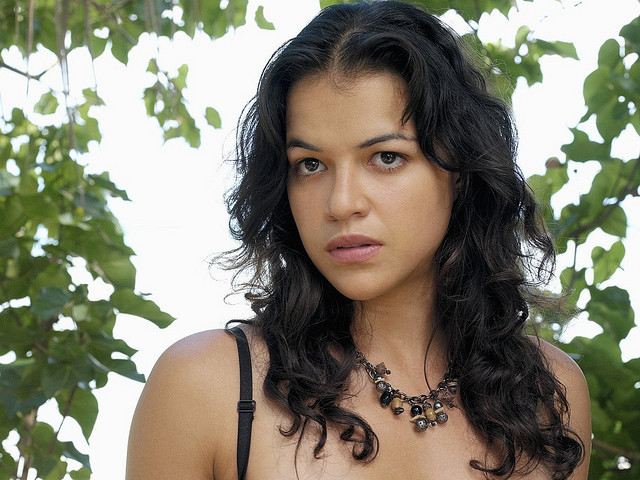 Photo by THE DHARMA ACCESS
6. Michelle Rodriguez
Michelle Rodriguez has had plenty of practice toting guns in her roles in Resident Evil, Battle: Los Angeles, Avatar, and Machete. Almost all her major roles are strong female characters who aren't afraid to put a few bullets in someone– and they look gorgeous doing it! It makes sense, then, that the rough-and-tumble tomboy loves kicking some butt as Master Chief in her spare time! In addition to playing Halo, Michelle has even voice acted in popular first-person shooters such as Call of Duty: Black Ops 2 and Halo 2.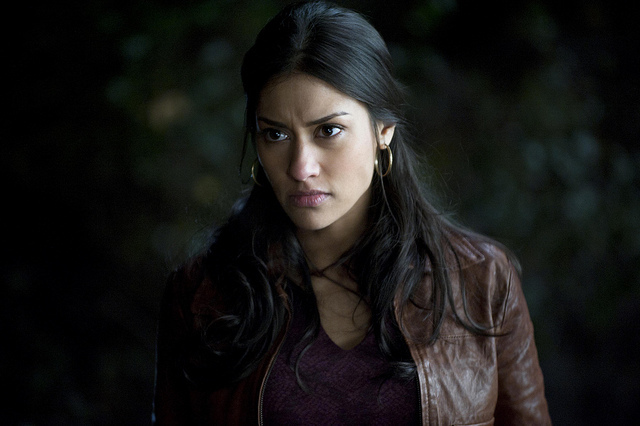 Photo by www.mekc.info
7. Janina Gavankar
Janina Gavankar has turned plenty of heads in her role as Luna Garza on the steamy HBO drama True Blood. Sadly, what few fans know is that she's also an unabashed video game fan! The Illinois-born actor has spent plenty of time guest co-hosting on the now (sadly) defunct G4TV's Attack of the Show, as well as being a correspondent at Comic Con 2012 and a celebrity tester for Assassin's Creed III. Janina regularly posts about her favorite games, interactions with other gamers, and game-related merch on her blog, and has decorated her house with fandom favorites such as Star Wars. Even her website's tagline boasts, "Actor. Musician. Geek."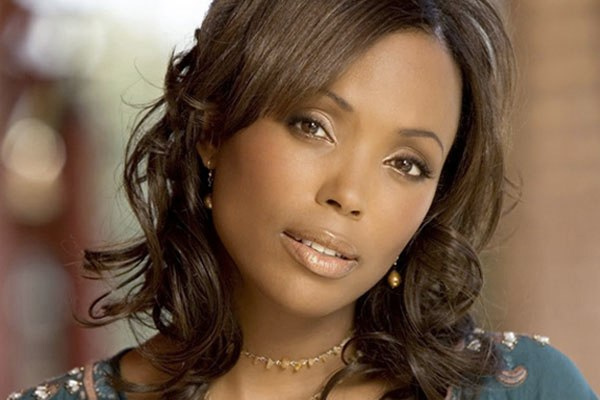 Photo by boobie420
8. Aisha Tyler
Rejoice, we've saved the best entry on this list for last! Aisha Tyler, also known as the gorgeous Lana Kane on FX's Archer and the radiant host of The CW's reboot of Whose Line Is It Anyway? might just be the most dedicated celebrity gamer of all. Aisha is so passionate about gaming that critics who were against her hosting Ubisoft's E3 press conference in 2012 were answered with a written manifesto! In it, Aisha details her love of video games from childhood, delivering a much-needed smackdown and a nice morale boost for female gamers everywhere who often find their patience tested by skeptics and gatekeepers. Rock on, Aisha!