If there's one thing Kim Kardashian is known for, it's her curvy body. This socialite turned reality star has made a name for herself based simply on the size of her rear end. While Kardashian may have been a leader in this trend of embracing curves, she is certainly not the only celebrity preaching it. Today, there are so many different strong and curvy women in the public eye. Check out the top eight curvy beauties in the media today below: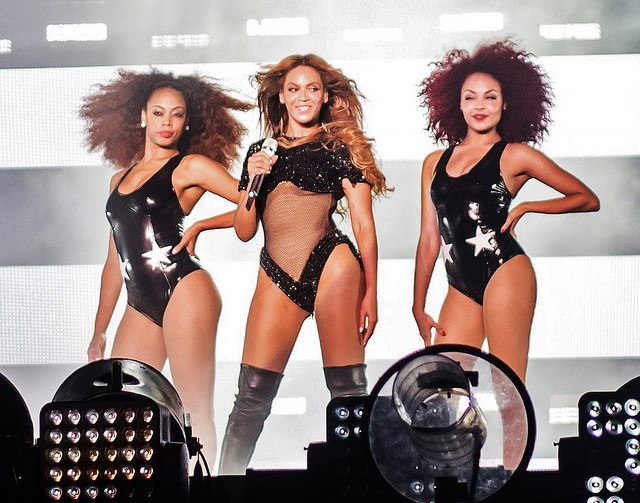 Photo by Celebrities in High Boots
1. Beyonce
What list of curvy bodies would be complete without a mention of Beyonce? This former Destiny Child's member turned bonafide superstar has the body that women all over the world dream about. However, that didn't stop news outlets from shaming the star for her curvaceous figure. Over the years, the singer and actress' weight has gone up and down. For instance, when she starred in Dream Girls she appeared at her slimmest with little to no curves, but then when she gained 20 pounds back in a matter of two weeks, the public couldn't wait to label her fat. How did Beyonce handle this? Well, she wrote a song about it, of course! In an interview on the matter, Beyonce talked about the single "Bootylicious" and commented, "I wrote that because, at the time, I'd gained some weight and the pressure that people put you under, the pressure to be thin, is unbelievable. I was just 18 and you shouldn't be thinking about that. You should be thinking about building up your character and having fun, and the song was just telling everyone to just forget what people are saying, you're bootylicious. That's all. It's a celebration of curves and a celebration of women's bodies."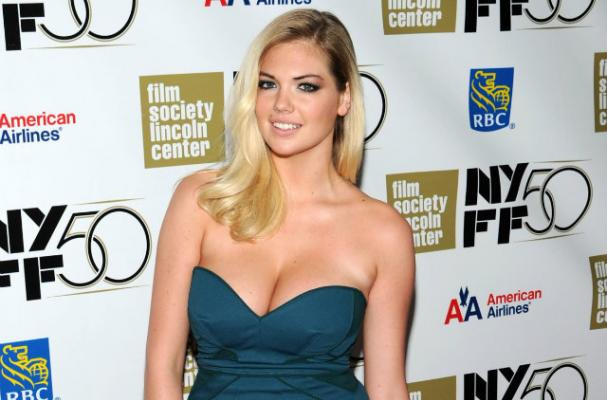 Photo by chad_lieberman
2. Kate Upton
Kate Upton's figure is known to women around the world as the perfect body, but she's definitely got some meat on her. This two-time Sports Illustrated cover girl may be called fat from time to time, but that's not stopping her from flaunting what she's got. In a recent interview with Vogue magazine,she said, "I love my body. It's what God gave me!" Similar to Kardashian, Upton is proving that you can love your body no matter what size you are. Being skinny doesn't automatically translate to beautiful.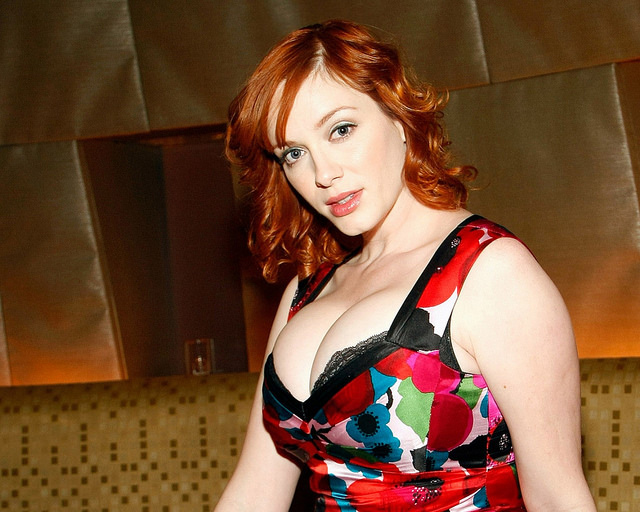 Photo by abdus.salam
3. Christina Hendricks
Then, there is Mad Men star Christina Hendricks. This voluptuous actress has been referred to as hefty on numerous occasion thanks to her curvy body. In fact, back in 2010 at the Golden Globes awards, the New York Times fashion critic Cathy Horyn had a lot to say about Hendricks' body. In her article Horyn wrote, "You don't put a big girl in a big dress." Then, the picture that was attached to that post showed a distorted picture of Hendricks where she looked wider than she is in real life. How did Hendricks respond to this? Well, she took it in stride stating, "Sure, I'd be happier with 10 pounds off—wouldn't every woman? But when I looked at pictures of myself I thought I looked beautiful. I didn't tear myself apart."

Photo by BAMBI 2011
4. Mariah Carey
Mariah Carey is another one of those celebrities who is known primarily for their curves. In fact, in particular with Carey, she is always being criticized for her body. Whether it is critics discussing how she had to have her abs airbrushed on with makeup for a photo shoot or the public wondering if she's pregnant or just gained weight, Carey's looks are always a hot topic. To combat the media's opinions on her body, Carey took steps to make a change. In an interview with Page Six Carey said, "Everyone said I was fat, so I did something about it. Here! Feel my thighs! Feel my butt!" The "We Belong Together" singer worked hard to tone up her body, while keeping those curves that she was known for.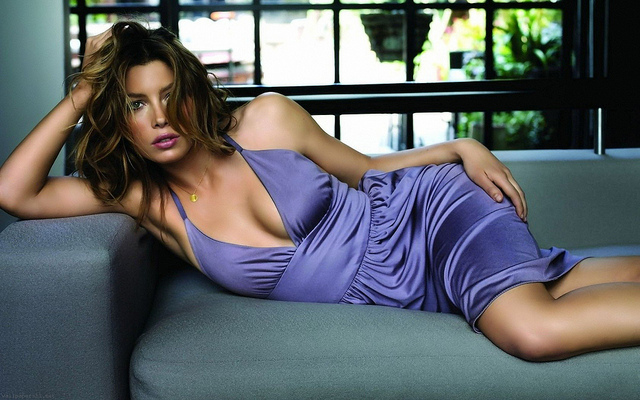 Photo by DIEVOU
5. Jessica Biel
Who doesn't want to be Jessica Biel? Not only is this actress stunning, she's married to Justin Timberlake. One year she was even named "the sexiest woman live", but that doesn't seem to be enough for her to make it out of the public eye without any body shaming. Biel's curves have been criticized numerous times, as she's been called "big" and "too muscular" since her curves are made more of muscle than fat itself. Like the others, Biel took the criticism in stride, remarking, "There is so much pressure to look a certain way in this town. But it's nice to have a little meat on you, and I hope I inspire women to appreciate their muscular calves." In other words, Biel is one of those stars like Kardashian who is saying skinny isn't the only option to looking beautiful.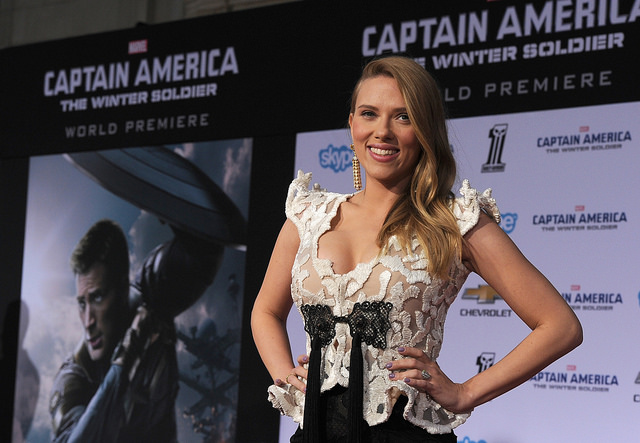 Photo by Greg "Papa" Razzi
6. Scarlett Johansson
Obviously when you're describing a woman as "curvy" or "healthy", that doesn't automatically come across as an insult. However, in Hollywood, that' a completely different story. "Voluptuous" is often code word for "fat" and that's exactly how Scarlett Johansson is talked about in the public eye. It has even been said on numerous occasions that Johansson has lost out on roles because her curves made her come across as way too sexy. Even though Johansson doesn't hate her curves, she has said, "It's horrible being a curvy woman! People are obsessed. Obsessed with weight, curves. It's nuts. I have my own standard of how I like to look. I'm a healthy person and I take care of myself." Johansson is making it clear that just because you're not stick thin does not mean that you're not in fantastic shape.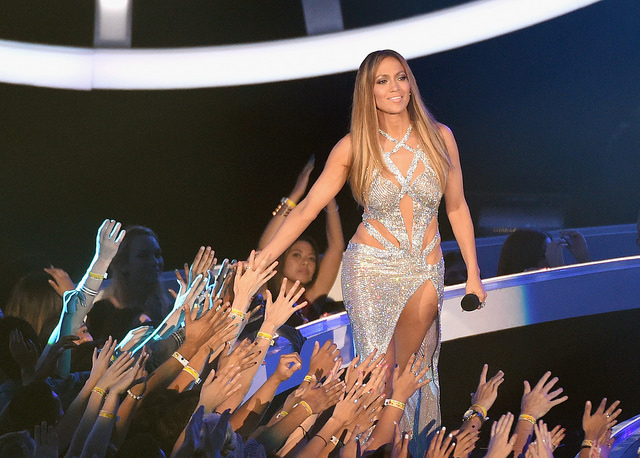 Photo by gem_106
7. Jennifer Lopez
If there is any way to describe Jennifer Lopez's booty, it's legendary. In fact, her curves have definitely not only helped Lopez make a name for herself, but also help other curvy artists get their foot in the door. While many people in the media cherish Lopez for her backside, she has also been criticized for it over and over again. One time she was seen wearing a shiny bikini, to which websites all over called her butt "too big" and her thighs "huge". What did Lopez have to say about these remarks? She commented, "I like my body. For most of my adult life, my body hasn't gone up or down, it's remained the same, give or take 4 pounds. I have a butt, I have boobs, and I have a woman's curves; there is no way I'd see them go to zero. I hate to look in a magazine and see a picture of a girl who looks so thin she looks unhappy and as if she just needs someone to give her a good meal."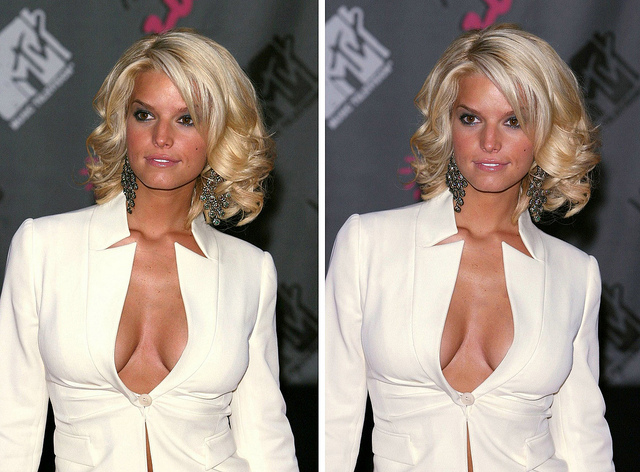 Photo by Danser5
8. Jessica Simpson
Jessica Simpson is a celebrity that clearly has a bust, butt and waistline that you won't find in many other women in Hollywood. However, due to this, Simpson has been constantly picked on by the media. From journalists referring to her dresses as "too tight" to calling her overweight, Simpson is always under scrutiny over her curves. That's why in a recent on-air interview with Oprah, the singer was asked how she feels about the critics and their fat jokes. Simpson said, "The fact I was famous last year for gaining 10 pounds is ridiculous and really sad. It's a really hard thing for me to talk about because I celebrate women of all sizes, and I think we're all beautiful."
Curves are a hard concept for most people in this world to understand. While they are often celebrated, a lot of times women with curves are instead looked at as fat. Thankfully, though, with celebrities like Kim Kardashian and the other ones mentioned above bravely flaunting their bodies, curves are now being seen as beautiful.