When it comes to acting, there are more than a few movie stars who we wish would pursue different careers.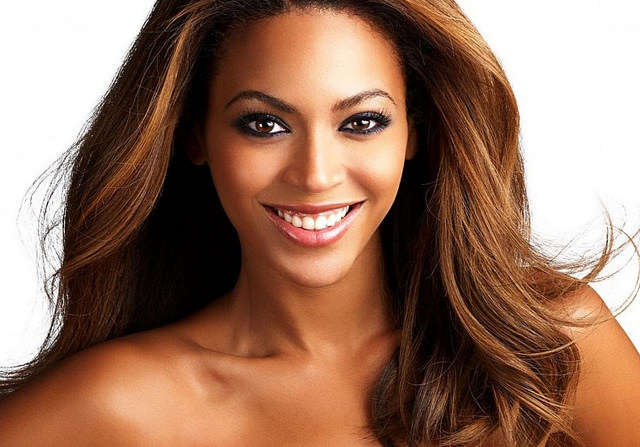 Photo by anamakingon
1. Beyonce: Her Voice is Phenomenal, Her Acting Not So Much
Everyone is well aware that Beyonce has a body with luscious curves and a voice that was sent from heaven, and her worldwide successful tours provide proof that her talent lives in her mouth. As far as acting, though, she's definitely a star we prefer to see less of. She's starred in many films, including Austin Powers in Goldmember and Obsessed, both of which did well in theaters, but not because of Beyonce's acting. In fact, her role in Goldmember received much criticism by both fans and critics. Her last film performance included voiceovers in Epic, and it was this movie that made everyone realize Beyonce was in fact a great actress, but only when we didn't have to see her.

Photo by Marco Manna Photography
2. Paula Patton: Robin Thicke's Ex with No Acting Skills
Paula Patton is well-known for her bodacious body, and we must admit, she's a sight for sore eyes, which is exactly why many men have no problem whatsoever with her poor acting skills. As far as her renowned success these days, she's mostly known as the woman who left Robin Thicke and never looked back. Her acting skills have never been praised, especially her appearances in Mission Impossible: Ghost Protocol and Baggage Claim, both of which didn't fare as well as producers had hoped for. And although it's become more apparent than ever that Patton can't act, what we really need to ask ourselves is did she ever really know how? Have we been too caught up in her good looks to notice that she never was a good actress?

Photo by KELLY-KELLY35
3. Katie Holmes: She's Doing Just Fine Even Though She Can't Act
Katie Holmes owes the most of her success to Dawson's Creek, a TV drama that she acted in for many years. Still yet though, her performance in the show was less than par, and all of her roles since then have not improved whatsoever. She became very popular in 2006 when she married one of the best actors to ever walk the face of the earth — Tom Cruise. She's starred in many films and commercials, all of which have had critics rating Katie's acting as bland. It appears that Katie's quietness is a personal trait that she brings onto the stage, which of course is never a good thing unless she's playing a quiet girl next door, like she did in Dawson's Creek. There's no reason for Katie to fret about her inability to act, though. She's reportedly raking in upward of $33,000 a month in child support on the daughter, Suri, that her and Tom had together.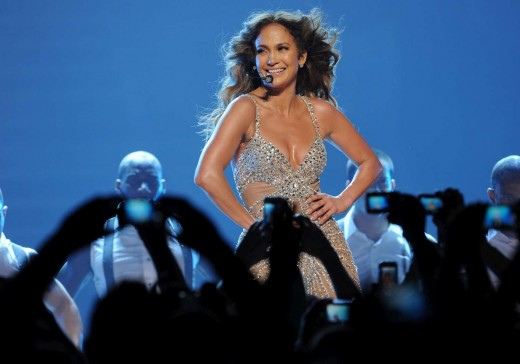 Photo by myalexis
4. Jennifer Lopez: She Can't Sing and She Can't Act
Is there anyone that really likes JLo? What talents does she even have? Sure, she can sing, but she doesn't even compare to singers who have true talent, including Taylor Swift, Ariana Grande and Mariah Carey. But somehow, perhaps due to her huge butt, JLo has managed to make a career out of a voice that can't decide whether it's singing rap, pop or hip hop. She's also managed to make a few million off her acting abilities, which comes at a surprise being that she can't act well at all. Her performance in the 2002 film Maid In Manhattan was her best performance to date, and critics readily agree that she owes her acting success to the fact that she played an author-backed role.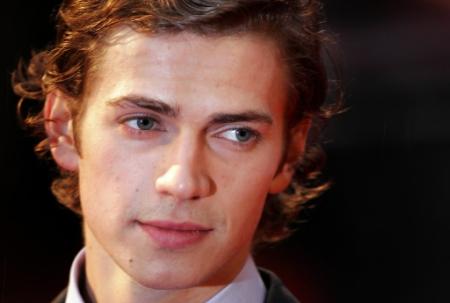 Photo by Katherine Michelle
5. Hayden Christensen: Costing Hollywood Millions
When it comes to the doom of many movies and franchises that could have been great, we must give credit where credit is due — to George Lucas. Lucas literally handpicked Hayden Christensen to star in many movies, including the always loved Star Wars. Unfortunately though, Christensen didn't meet critics' and fans' expectations, which sent many could-have-been franchises straight down the drain. Remember Christensen in Jumper? Probably not because many people have never even seen or heard of it. This movie could have been a major hit had someone filled the main role with someone who could actually act. For some reason though Hayden continues to star in movies, all of which have never had much success. You'd think producers would get the hint not to cast him.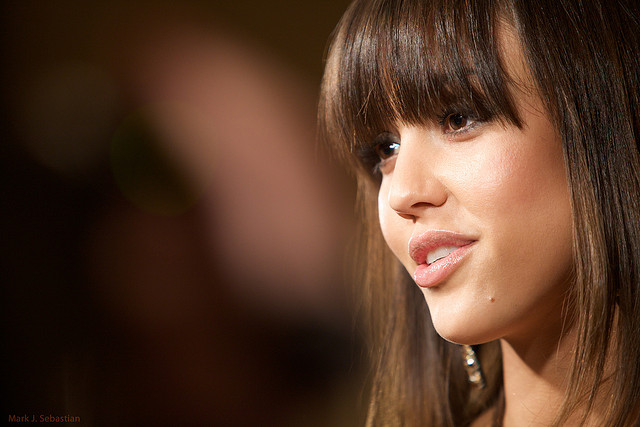 Photo by mark sebastian
6. Jessica Alba: She's Hot but She Can't Act
If you're in the mood to look at a hot lady, all of you have to do is turn on Fantastic Four: Rise of the Silver Surfer. You'll immediately be drawn into the hypnotic state of drooling over Jessica Alba's body. In fact, you might not even notice that this girl has no good acting skills whatsoever. She's a bit like Katie Holmes — quiet and no ability to actually become the character she's trying to play. Alba has probably let it sink in a time or two that she's not the greatest actress in the world, otherwise we'd being seeing her in many more movies. Fortunately though, it seems that she's one smart cookie, sticking mostly with commercials for skin care and hair products.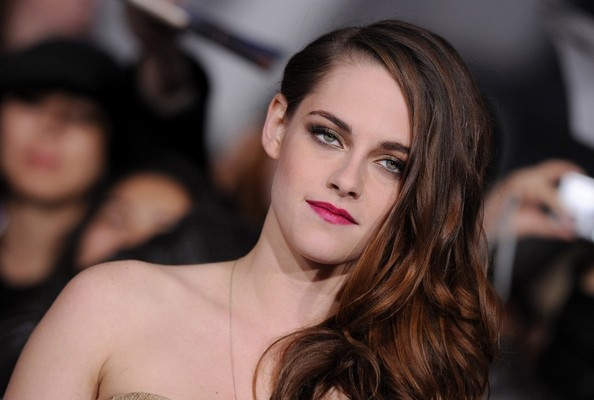 Photo by myalexis
7. Kristen Stewart: Where Does She Hide Her Emotions?
There's really no reason to go into much detail here. Almost everyone on planet earth agrees that Kristen Stewart is by far one of the worst actresses to ever work in Hollywood. We can't think of one movie that she's ever played in that she put forth any real emotion. If her casting sessions go anything like her on-screen efforts, then why in the world would anyone even cast her? It seems pretty obvious that Kristen has a few tricks up her sleeve in regards to who she knows in Hollywood. Or perhaps it's who her parents know being that both of them work in the film industry as well. All in all, Kristen is definitely an actress we'd like to see less of.

Photo by Lon R. Fong
8. Arnold Schwarzenegger: We'd Rather He Didn't Come Back to the Big Screen
Here's another one that doesn't require us to prove our point. Sure, Arnold might be a good guy, and he's definitely proven he has talents in other industries, particularly politics. But when it comes to acting, he's absolutely horrible. It's like he's a beefed up stick figure literally reading words off of a screen in front of him. And for the most part, he's only required to read one-liners. We'll never forget his famous "I'll be back" line in Terminator. When it comes to Arnold, he'll always be one that holds a special spot in our hearts, but instead of watching him in movies, I think most of us would agree we'd rather see him in the gym as a professional body builder.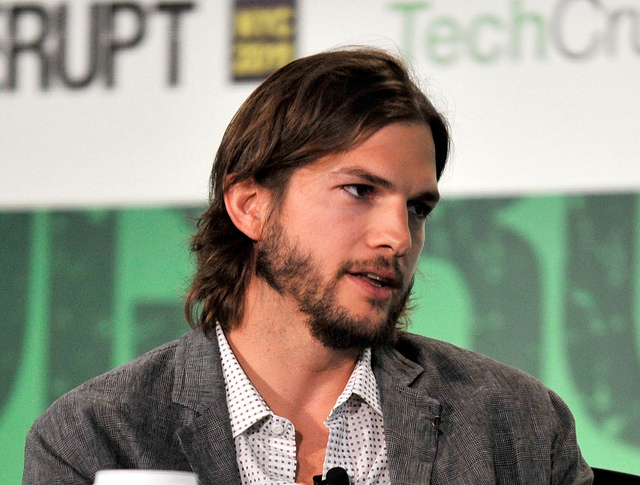 Photo by TechCrunch
9. Ashton Kutcher: Please Give Him His Own Reality Show
Is he h-o-t-t hot? Check. Does he have a great personality? Check. Is he a good father? Check. Can he act? No, not really. It's pretty agreeable that Ashton's role in the famous That 70's Show was very well acted. In fact, many people will argue that he played the character spot on. But as far as progressing, we can't say that Ashton has done anything incredible acting wise since the show ended. Given the personality that Ashton has, it's safe to assume that he does far better as a reality show host than actually acting in movies and shows. Take for example his current role in Two and Half a Men; there's no way in h-e-double-hockey-sticks that he even comes close to comparing to Charlie Sheen.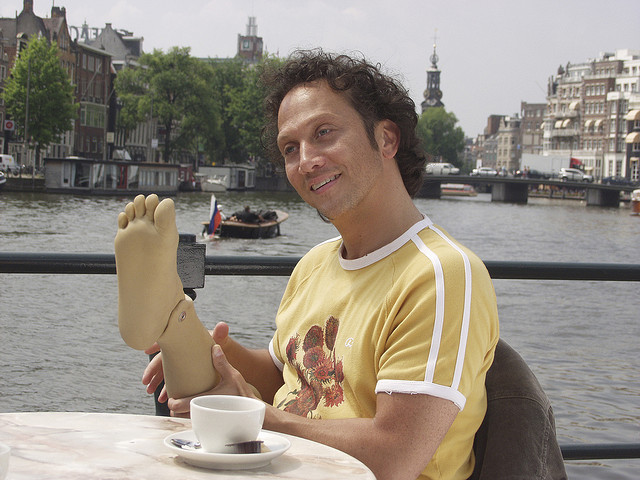 Photo by canburak
10. Rob Schneider: Please Make Him Go Away
We're willing to bet that the only reason Rob Schneider lands roles in movies is because he's riding on the back of Adam Sandler, who by the way doesn't have any acting skills, either. Rob is one of those guys everyone wishes would stick to a stand up comedy routine and off the big screen. After all, there's nothing even remotely attractive about him. Schneider is constantly getting bad reviews, which he doesn't respond well to. It seems that his lack of acting skills goes hand in hand with his inability to be mature. He should have never been allowed to work in Hollywood, and for the sake of all movie lovers, we wish Adam Sandler would quit casting Rob. In fact, if the whole Happy Madison Productions would just go away, Hollywood would be much better.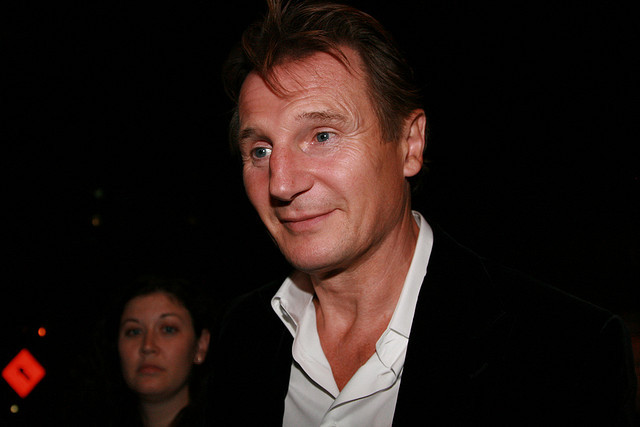 Photo by karen in toronto
11. Liam Neeson: It's Always the Same Thing
Here's one that we had to think about for a minute. Can Liam Neeson act? Sure he can. But when thinking back on all of his films, he has basically played the same part over and over. A mature man with incredibly awesome moves who always talks in the same sexy voice. To put it simply, if you've seen one Neeson movie, you've pretty much seem all of them. He's landed some incredible roles, though, especially the one he played in Taken. Still yet, it's the same thing over and over. Fighting off bad guys. Rescuing a hot woman or his daughter. And then always going back to what he does best — looking good and fighting.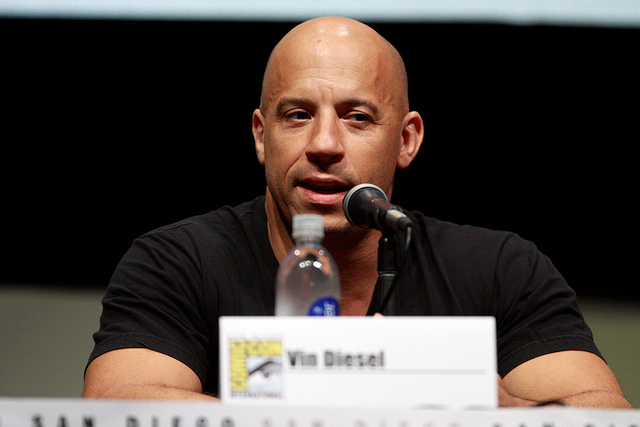 Photo by Gage Skidmore
12. Vin Diesel: Most of His Roles are Played by Stunt Men
Here we have another Liam Neeson, yet not as good looking. Vin Diesel makes the most of his money on his ability to look beefed up and hit things. He's also well known for driving fast cars, but as we all know, it was a stunt man who played his part in all of the Fast and Furious movies. Vin's movie days are likely coming to an end as it's quite obvious that fans don't rave after him. He'll be another actor who was known for playing in a few movies that did well in theaters and then turned silent. But that's something we don't mind one bit. And the next time Hollywood needs someone like Vin Diesel, we at least hope they choose someone better looking.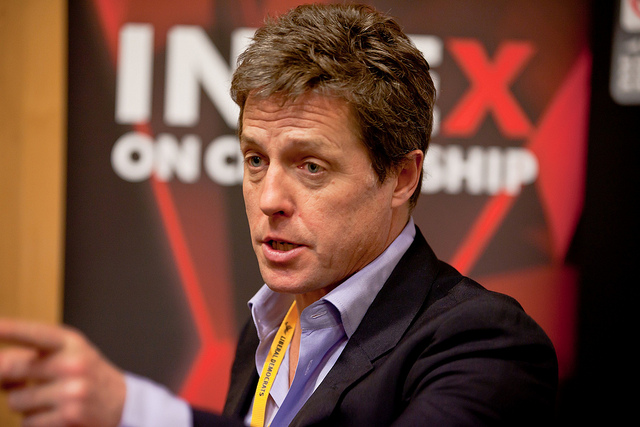 Photo by Liberal Democrats
13. Hugh Grant: His Accent Is All He's Good At, and It Comes Naturally
He might have a cute accent, but that's about it. Hugh Grant has been a highly successful actor, but for the life of us we can't figure out why. Half of the lines he says aren't even comprehensible due to his English accent. And while he might be deemed as highly successful according to his bank account, when you sit back and think about the movies that he's played in you'll likely find it difficult to think of them very quickly. Other than Cloud Atlas, nothing really comes to mind. And many people are unaware that he even played in Cloud Atlas, which wasn't nearly as successful at it was initially thought to be. It turned out to be a weird film with a bunch of weird actors, and Hugh Grant fit perfectly.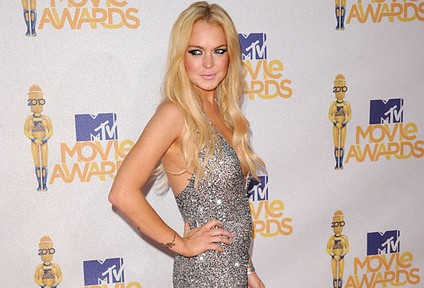 Photo by avrilllllla
14. Lindsay Lohan: Good at Rehab, Bad at Acting
Never ever ever has Lindsay Lohan been good at acting. She's never been good at singing or dancing, either. In fact, the only thing that Lindsay has proven to be talented at is doing drugs and staying out of jail even after breaking probation multiple times. Most people first heard of Lindsay when she played two parts at the same time in The Parent Trap. And while the movie was wildly successful, we could already see that she wasn't that talented at acting, and her parents made it more than clear that they were an incredibly wild and crazy family. Along with Lindsay's stints in rehab and court, her parents have followed in her footsteps, giving Lindsay absolutely no stability that a girl like her needs.

Photo by friskytuna
15. Katherine Heigl: Too Demanding for Such Poor Acting
Known as one of the most-hated actresses in Hollywood, Katherine Heigl has built for herself a reputation of being extremely difficult to work with. Her acting career has largely went off the deep end over the past few years, especially in 2012 when she played in One for the Money, which did horrible in theaters. The only attention that Heigl gets these days are for her poor performances in past films and movies as well as for being extremely annoying to work with. We hope she saved up some of the money she made off of Knocked Up because it doesn't appear that she'll be making any noteworthy movies in the near future. And it's not just her to blame. Tabloids state that her mother is just as bad in the department of being overly demanding.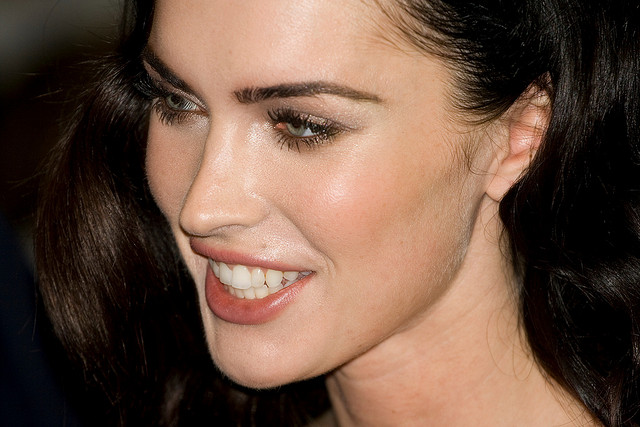 Photo by Josh Jensen
16. Megan Fox: Cute Body, Poor Acting Skills
She's well known for starring in Transformers and…that's about it. What else does Megan Fox play in? Oh yeah, she just did that new TTNT movie, and not only did she look horrible but she also acted horribly. Megan may as well give up on acting because it's definitely not for her. In fact, the only thing Megan Fox has managed to do over her career as a terrible actress is prove that she is nothing more than eye candy; this applies to all of her roles, including the one in Transformers, Whore, Passion Play, Friends with Kids and This is 40. And even when it comes to being eye candy, many people agree that she looks worse than she ever has.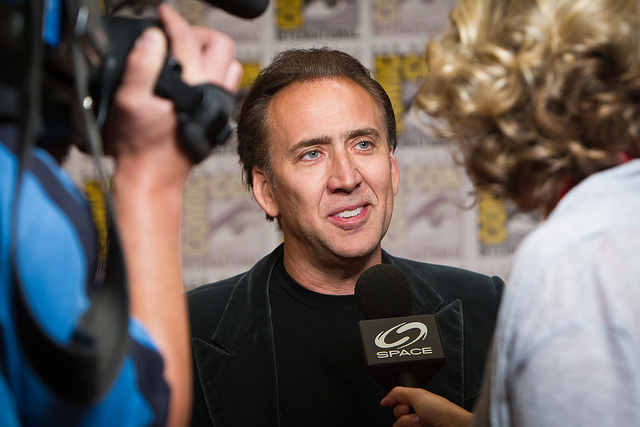 Photo by G155
17. Nicholas Cage: He's the Best Worst Actor We Know
Cage definitely plays in a lot of movies to be such a poor actor. We won't go so far as to say he can't act, because he definitely can. Remember his role in Family Man? He knocked that movie out of the ballpark. But when thinking of ConAir, we can't help but cringe. Producers of that movie should have politely told Cage to take his acting skills elsewhere. And let's don't forget about Ghost Rider, which could have been an awesome movie had Cage not completely ruined it. He's one of those actors that you never know what you're getting. You'll either end up watching a really great movie, or you'll leave the movie theater wishing you hadn't wasted your money.